6
MIN READ
So, today's post is not about hostels, but about a private resort, where I spent my birthday last weekend. Do you remember the special post I did for my 28th Birthday? Zambales, it is a place where everything happened. One of our Filipino friends proposed his family's resort to us for this occasion, as the place is empty most of the time. Before we move forward, I would like to point out that it is not a hostel, nor hotel, nor public resort nor a business. It is simply a family summer house of the uncle of our friend. After an amazing time in this beautiful place, we have all decided to spread the word about this family house and try to invite more guests. Since there is an old Filipino couple over there who takes care of the place, we would like them to have some guests – for the social aspect and also for some small additional income, that's the main reason we want to share info about this accommodation. Moreover, the resort is amazing, so it would be nice to utilise it! Now I know where I will invite all of my friends from abroad, to quick weekend getaway from Manila, Philippines – Private Resort In Zambales 🙂
Where to spend the weekend away from Manila, Philipines?
Let me give you a sneak peak into this relaxing and chilling place in Zambales. An empty private resort to spend the weekend away from busy Manila with your friends and family. Since the place doesn't have a name (again it is not a business), let's just call it 'Private Resort In Zambales' for the needs of this post and further communication. I think it is worth a mention that the place is pet friendly, it is also the perfect place for a couple who would like to spend some time together, the perfect place for families, as the resort was built for family's needs and finally the perfect place for a group of friends. Imagine when you go to visit your family at their camping place, you just feel like you're at home. Do not expect a hotel atmosphere, do expect a homely or camping atmosphere. It is all about relaxing and chilling.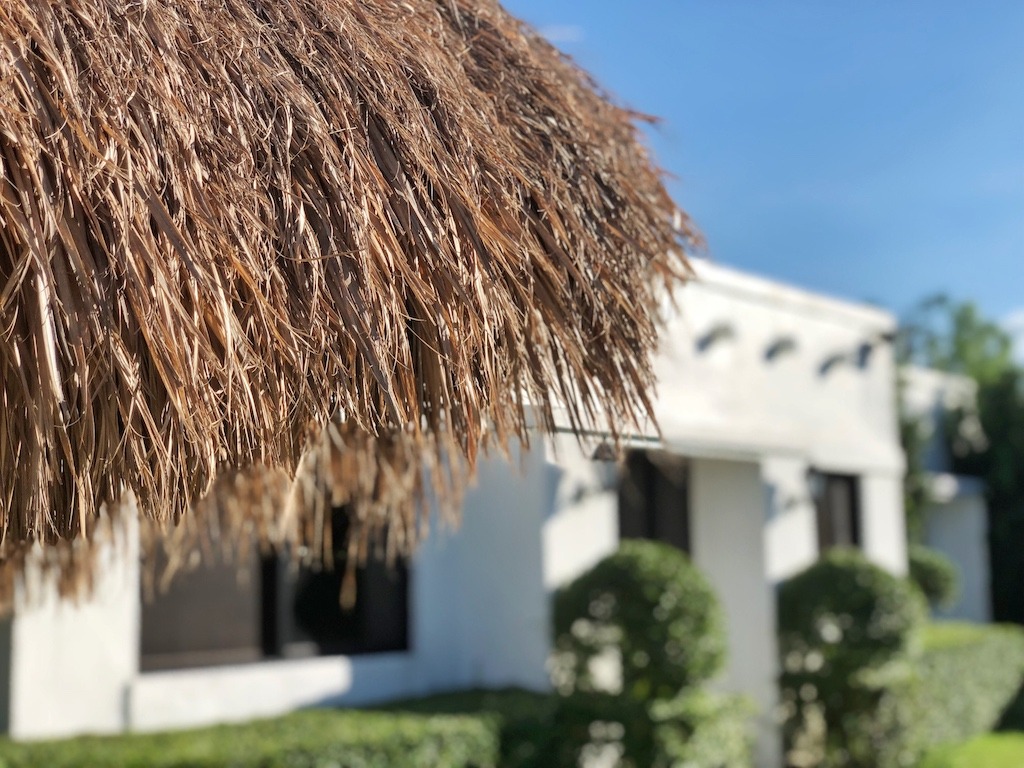 Private Resort In Zambales Location
The resort is located in Cabangan Barangay Laoag. Just 5 towns away from Subic. In a nearby location you can find a surfing area. It is 3-4 hours drive from Manila. Ideally, it is best to drive a car over there. If you are looking to rent a car or/and driver, contact me and I will be able to help you. Our good friend agreed to be able to help our guests. Another way to go is to take a bus to Subic and then tricycle to the place itself (around 1hr car drive from Subic), however, I cannot share with you more details since I haven't tried this way yet.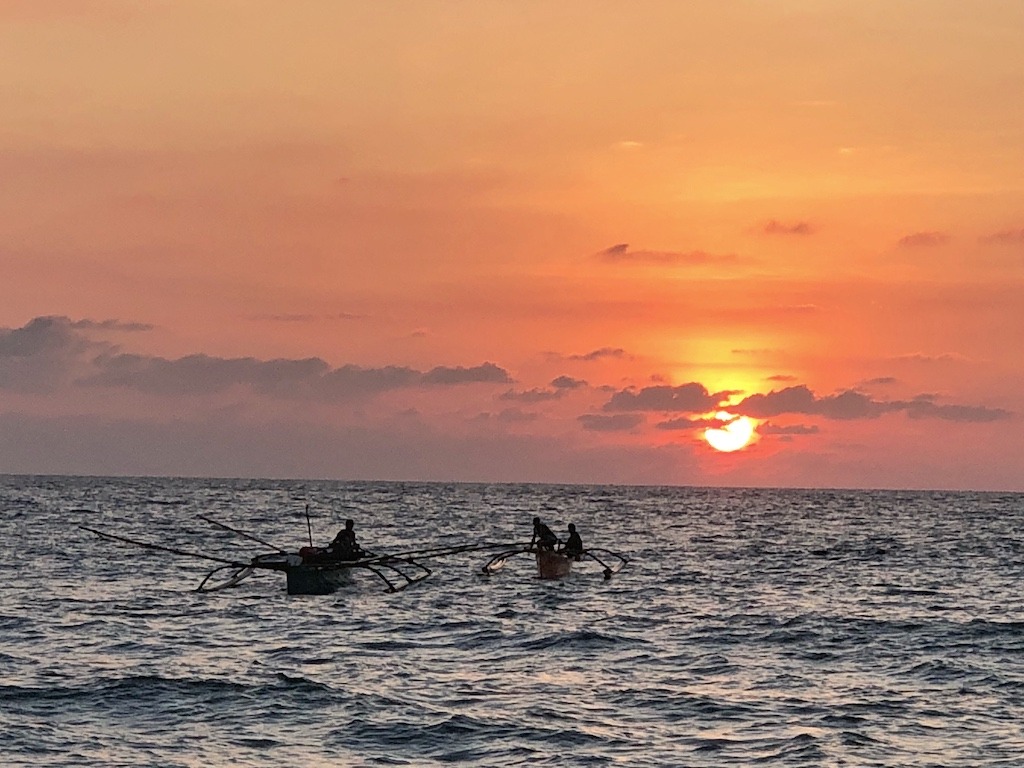 Private Resort In Zambales

Costs
I am not able to share with you final price since it depends on my friend's decision and current situation, however feel free to contact me and I will be able to provide you with more details. In anyway, the price includes 3 meals per day (it is not standard hotel meals, it is a lot of homemade Filipino food, trust me). The price doesn't include towels nor shower gel nor shampoo, so remember to take it with you.
Private Resort In Zambales

Conditions
The resort is prepared for family needs. There are 12 bedrooms which are really simple with 1 or 2 king sized beds. Each of the rooms can accommodate between 2-4 people. All rooms have air-conditioning. Most of the rooms have private bathrooms which are clean and basic. There are pillows and blankets ready. You also have many sockets in the room.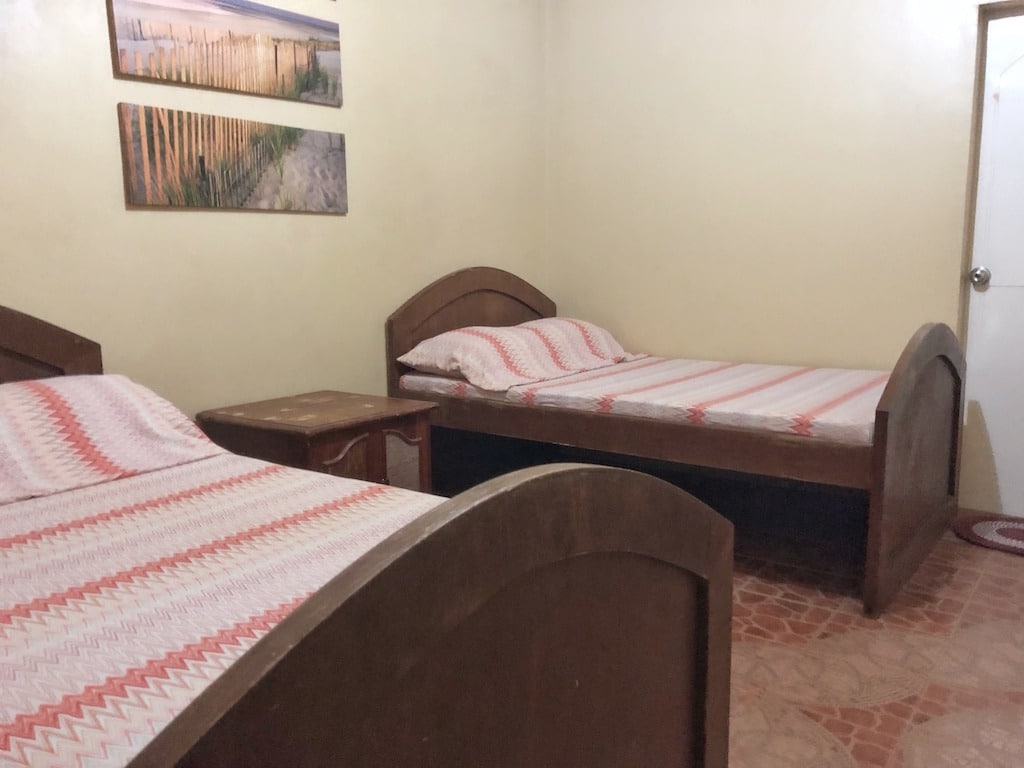 Private Resort In Zambales

Restaurant
This is my favourite part. The food is amazing! I am not a big fan of Filipino food but these meals prepared by the Filipino couple are awesome! You can really taste that they are homemade. You will have 3 meals per day included in the price. It will be a buffet kind of thing in the big dining area, all leftovers will be left so you can grab a meal whenever you wish to. Moreover, you can get coconuts or mangos, have access to drinking water and ice during your stay and also have access to coffee and a kettle, so you can prepare your coffee whenever you want to. The dining area reminds me of camping, it has a microwave, plates, spoons, forks, a toaster, a fridge and so on, all of which is accessible for the whole day. Just check out these pictures!
Private Resort In Zambales

Place
This place is awesome! I cannot stop being excited about this resort. It has a huge garden, two big tables outside with sockets, a rooftop, sunbathing chairs, two swings, a bonfire place and the beach. If you wake up around 5am, you can check out the fisherman and their fresh fish just on the beach. Just a reminder, this place is pet friendly, take your dog! 🙂
I believe it is also really important to mention that the place doesn't have WIFI, however it has its own parking.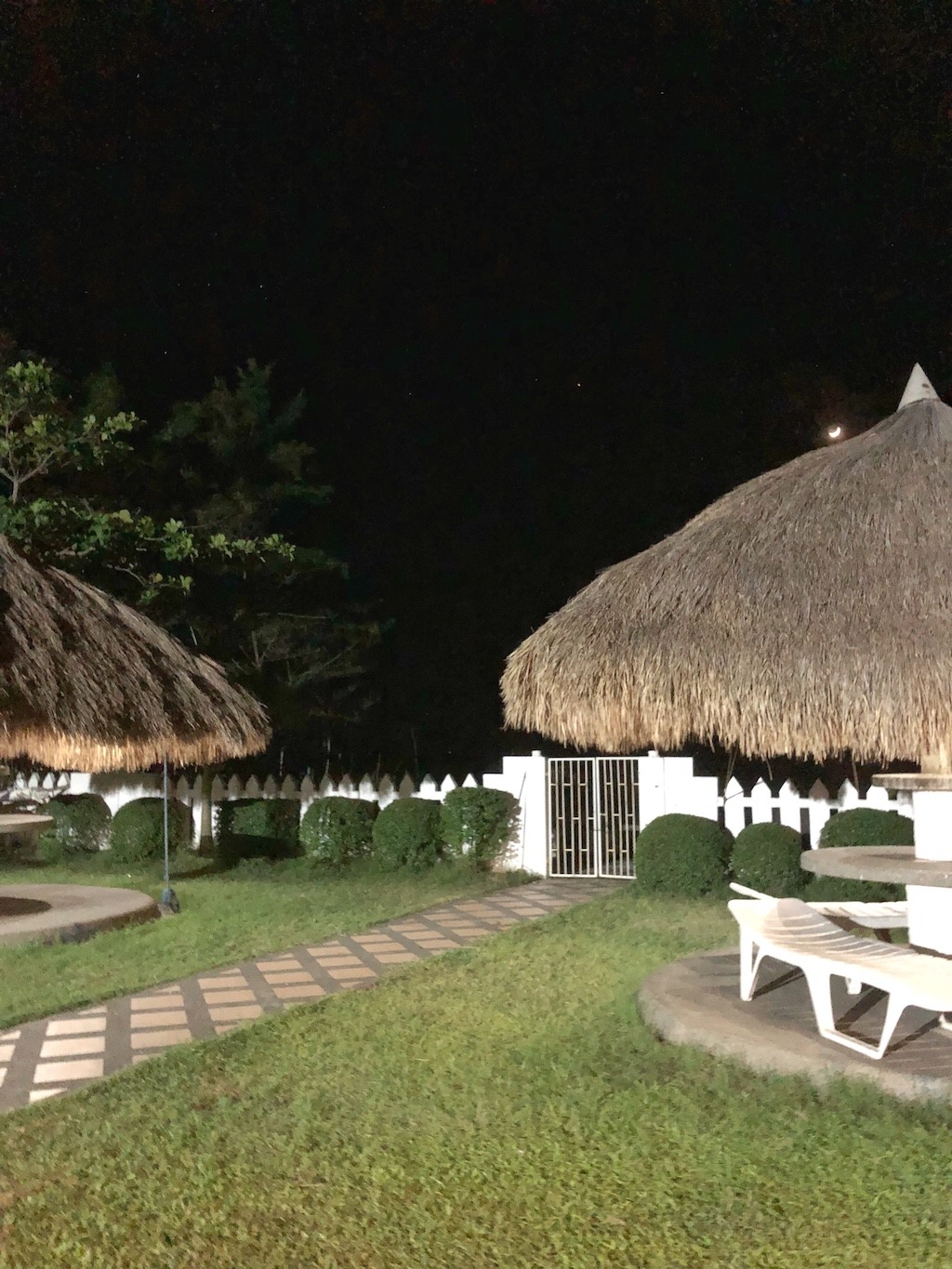 Private Resort In Zambales

Attractions
Since it is not a business, we don't have any specific attractions, howeverfeel free to let the staff know and they will prepare a bonfire for you, provide coconuts or mangos and they will be there if you need anything. Feel free to take your speaker to listen to music or board games! Just a town away there is surfing area. I will update this post with more info soon as I will be there again.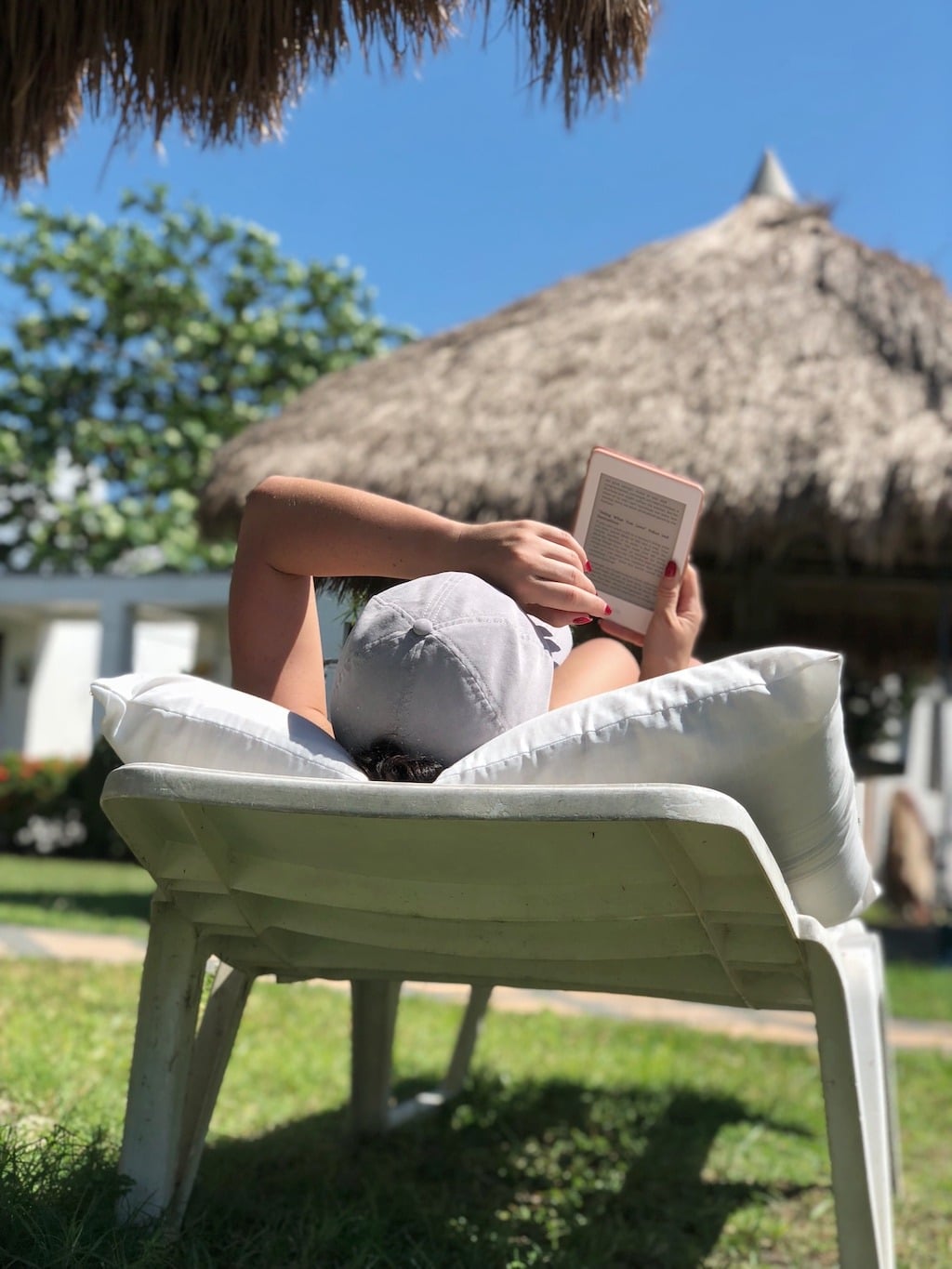 Where to find and book this place?
As I mentioned several times, it is not a business nor public resort so you cannot find more information about it, only this post, however, feel free to contact me and I am happy to answer any questions. If you are interested in spending some time over there, check out avaialbilty by sending your request via email.
 private.resort.zambales@gmail.com
Please, let them know that you are coming from Zaneta 🙂
I hope you enjoyed my quick weekend getaway from Manila, Philippines – private resort in Zambales. If so, please, share and comment. And if you are looking accommodation in different parts of the Philippines, check out Bohol Coco Farm, Noordzee Hostel, Primitivo Art Village, Hop Hostel and Glamping Siquijor.
---
SUBSCRIBE TO TRAVELLING NEWSLETTER!
Would you like to get information when new travelling article is available?
Subscribe to the newsletter and be up to date!
---
Please, notice that the post was created to share information about place as there was huge interest after sharing experiences on Facebook. I stayed in the place only once and I didn't consider to write about the place so I don't have enough content to share currently. I also created post in really short time with materials which I had. Please, expect that the post will be updated with more informations and more pictures when available. 
---
JOIN ME ON INSTAGRAM!
---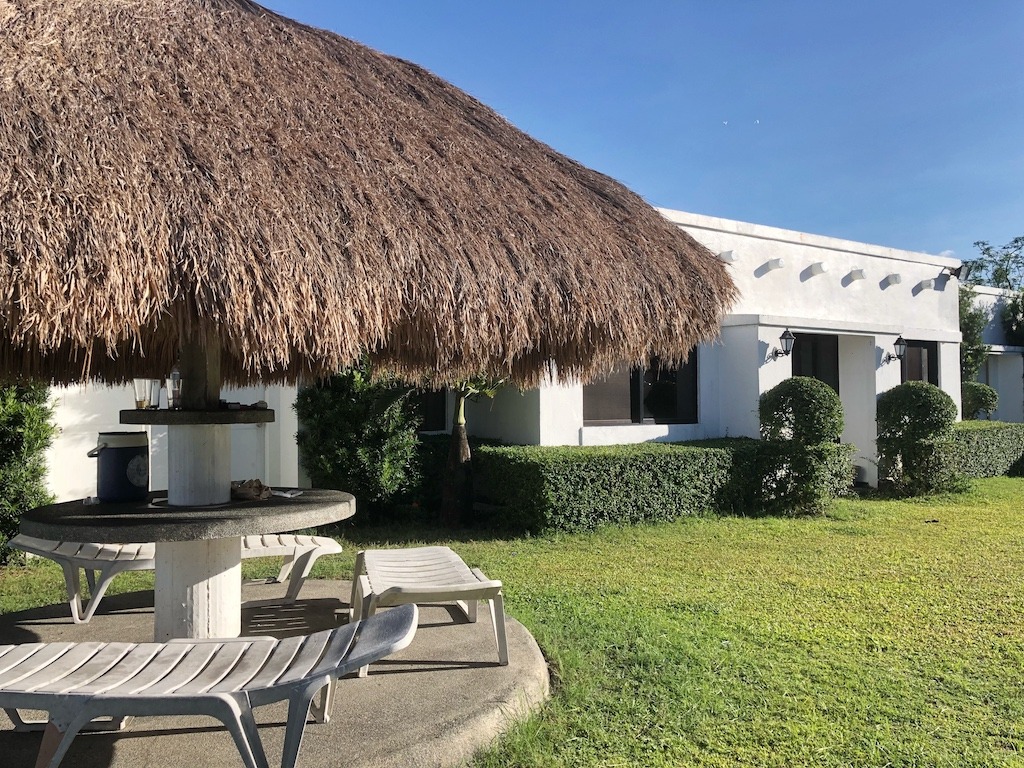 ---
If you are interested in my hostel recommendations, check out my Hostel Recommendation series. If you are interested in more informations about Philippines, check out my Philippines Subjectively series.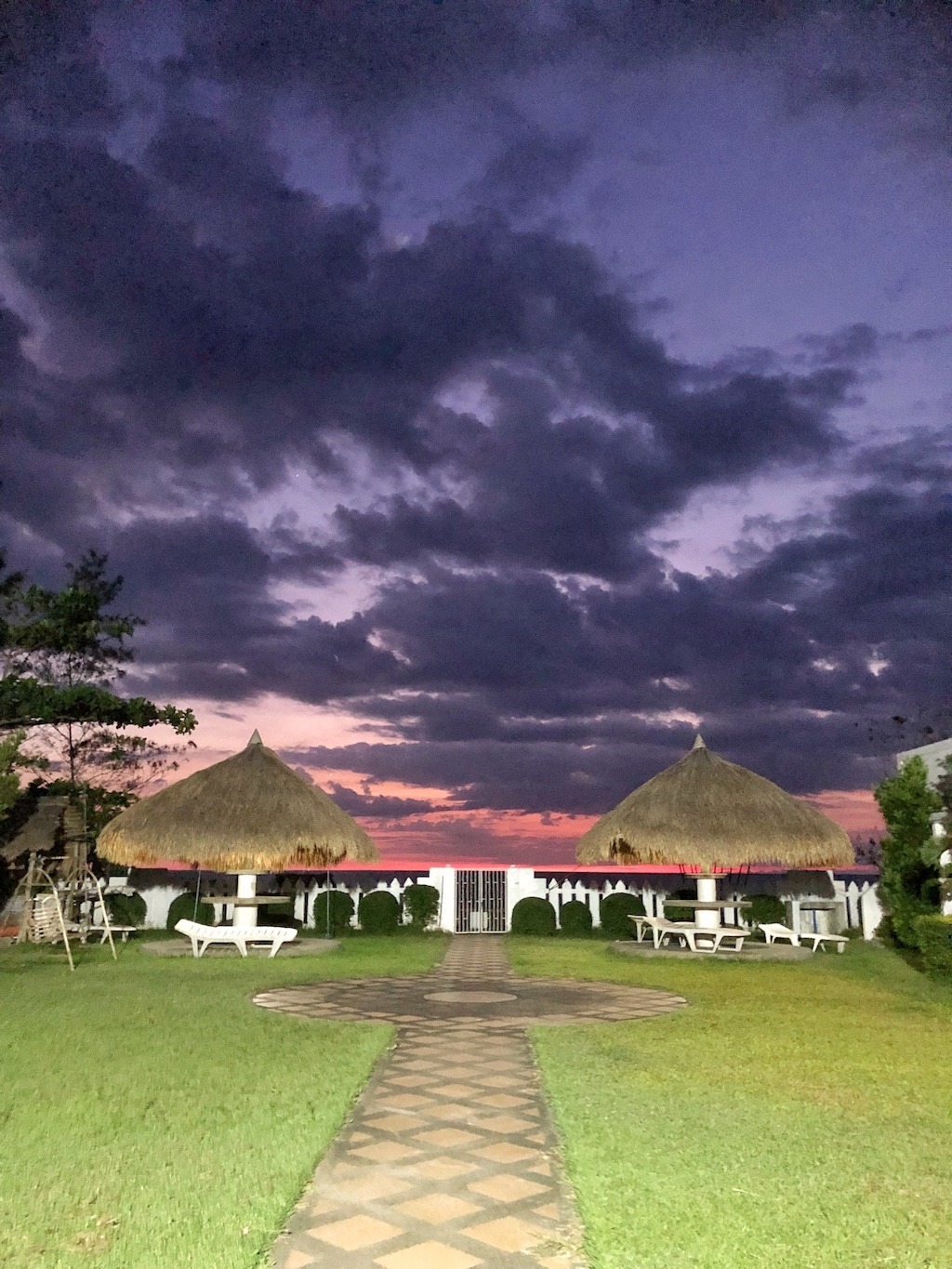 Video
---
Other FROM PLACE TO STAY RECOMMENDATIONS SERIES
---
PIN ME!

---
Editor – Natasha Jay O'Neil, please contact Natasha directly for queries related to her services.
Zaneta loves challenges so deciding about career path she has chosen typical male industry. Woman who codes. Every 1-2 years she lives in different part of the world. Gym dates is something what she specialised in. Healthy lifestyle, extreme sports and motorbikes have stolen her hear years ago.