5
MIN READ
Have you heard about Bohol Coco Farm? I had been searching through hostels in Bohol and I couldn't find anything worth a soul. I decided to go ahead with Bohol Coco Farm only because it had really nice reviews. To be totally honest, when my boyfriend saw the pictures of the place, he asked me – Why you have booked it? Everything became different when we arrived at the place. It is in a little kind of jungle which we really enjoyed! Let me take you to the best place to stay when travelling to Bohol Panglao, Philippines – Bohol Coco Farm!
Where to stay when travelling to Bohol Panglao, Philippines?
Let me bring you for an adventure in the little Filipino jungle. A place perfect for backpackers in Bohol – with cheap and affordable accommodation.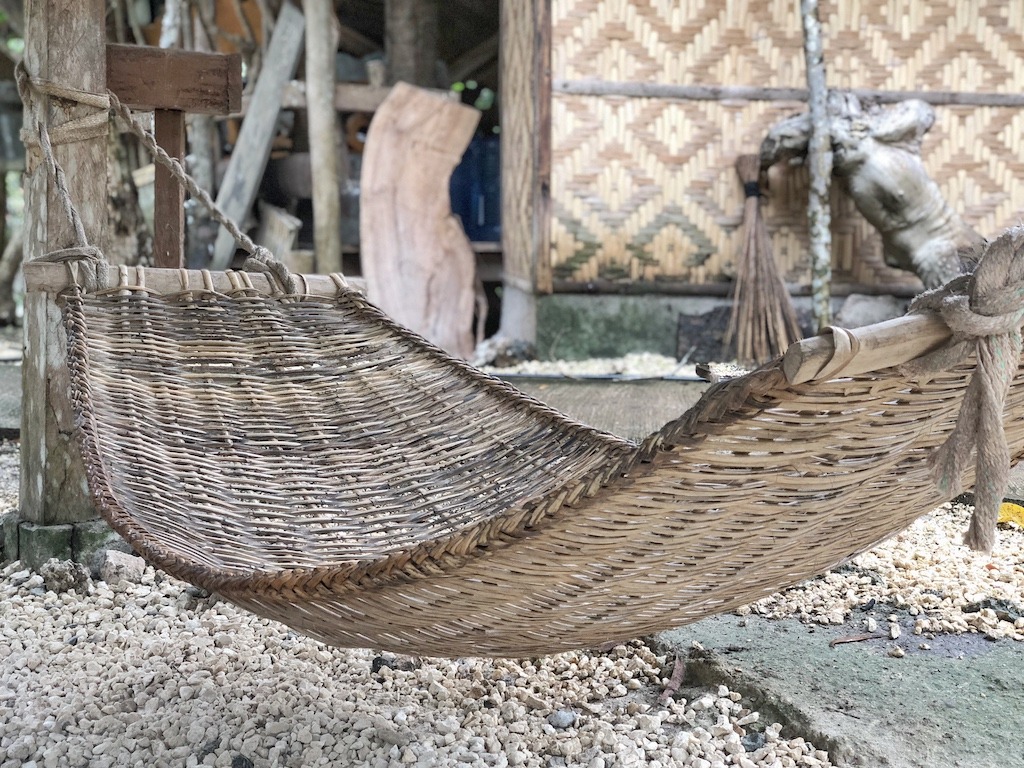 Bohol Coco Farm Location
The address of the place is Purok 1, Libaong Panglao Bohol, Panglao Island, Philippines. Take a tricycle from the airport, it will cost you around 300 – 350 pesos and takes around one hour. Another option is to walk to a jeepney terminal, around a 20 minute walk and then take a jeepney to Alona Beach which will cost you less than 30 pesos and will take around 40 minutes, I would say. We chose the second option because we like to walk 🙂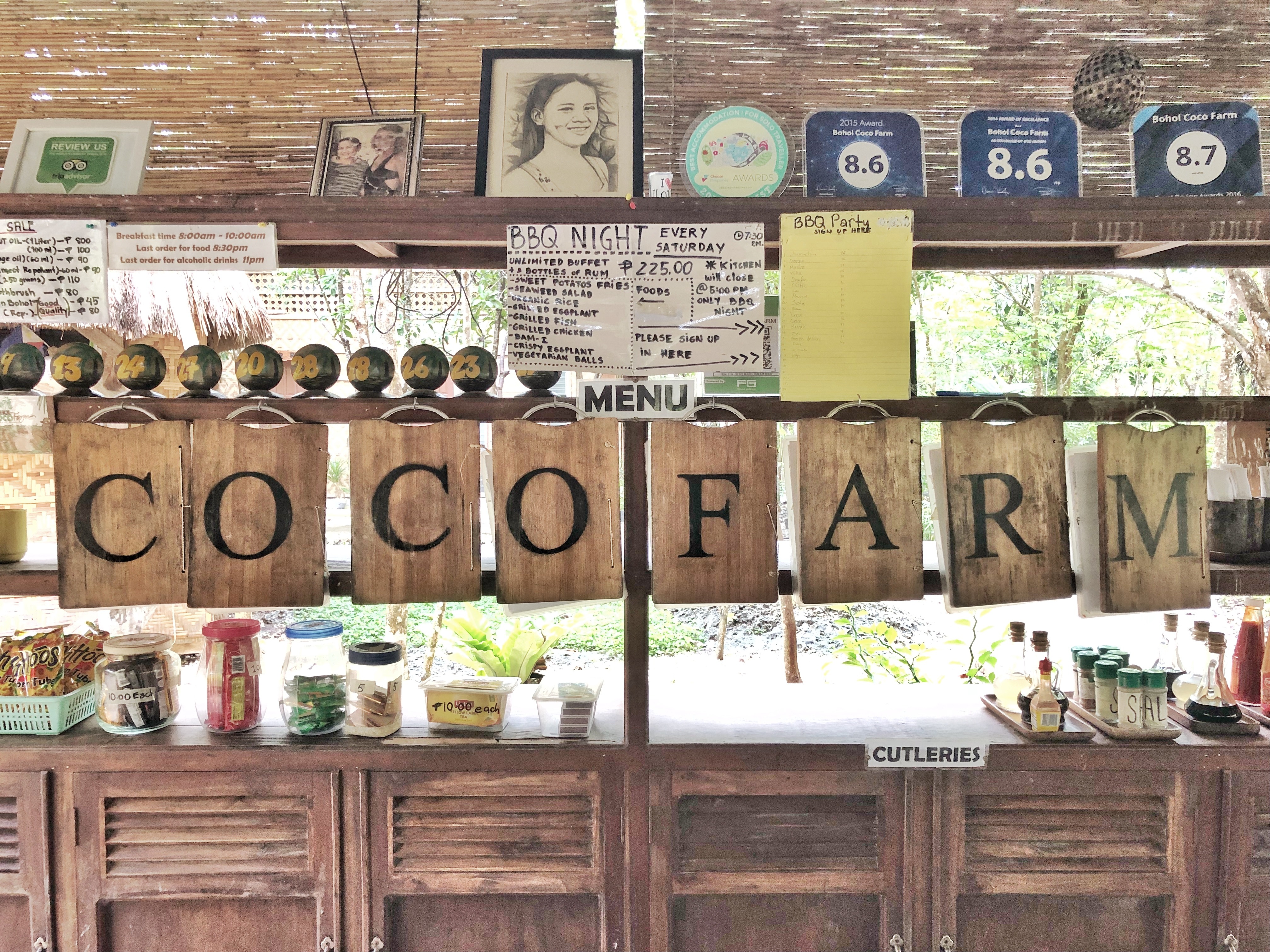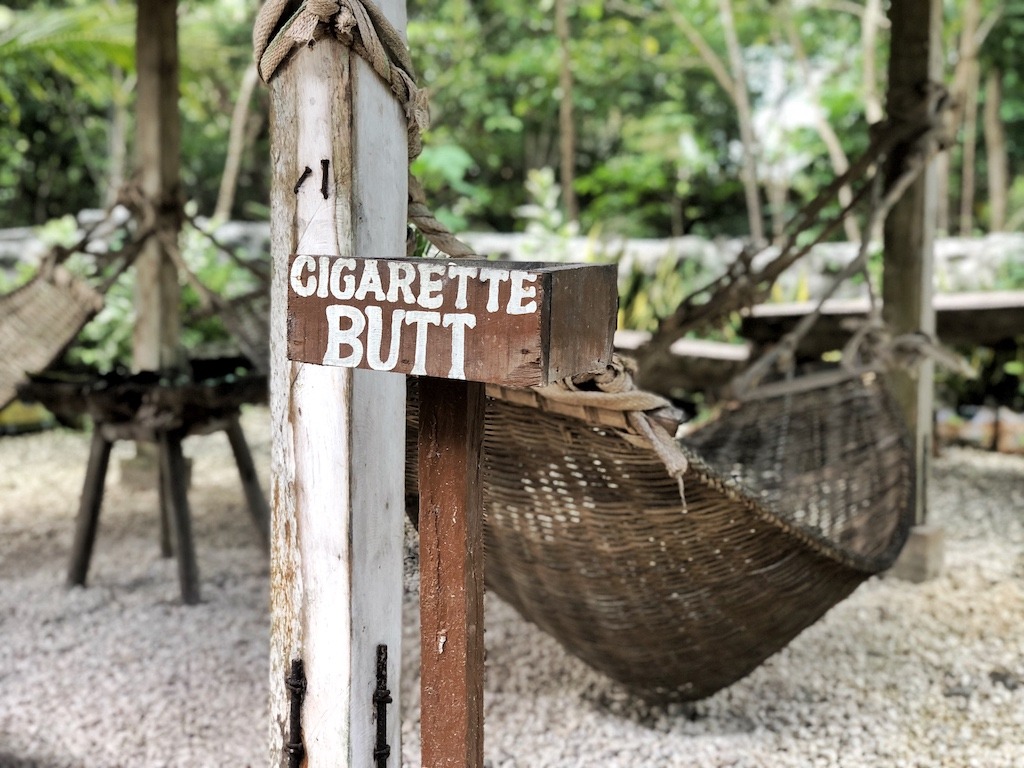 Bohol Coco Farm Costs
Bohol Coco Farm offers dorms and private rooms. Since the price difference is not that big, I chose to book private rooms. It cost only PHP900 per night for both of us. The price includes breakfast which is the best breakfast I have ever eaten in hostels. However, don't forget towel, shower gel or shampoo since they are not provided.
Bohol Coco Farm Rooms Conditions
The private rooms are really basic. Double room, little table, mosquito net and a socket extension. That is pretty much it. Showers and toilets are really clean and well maintained. For this price, it is a great, clean and basic place for backpackers or couples.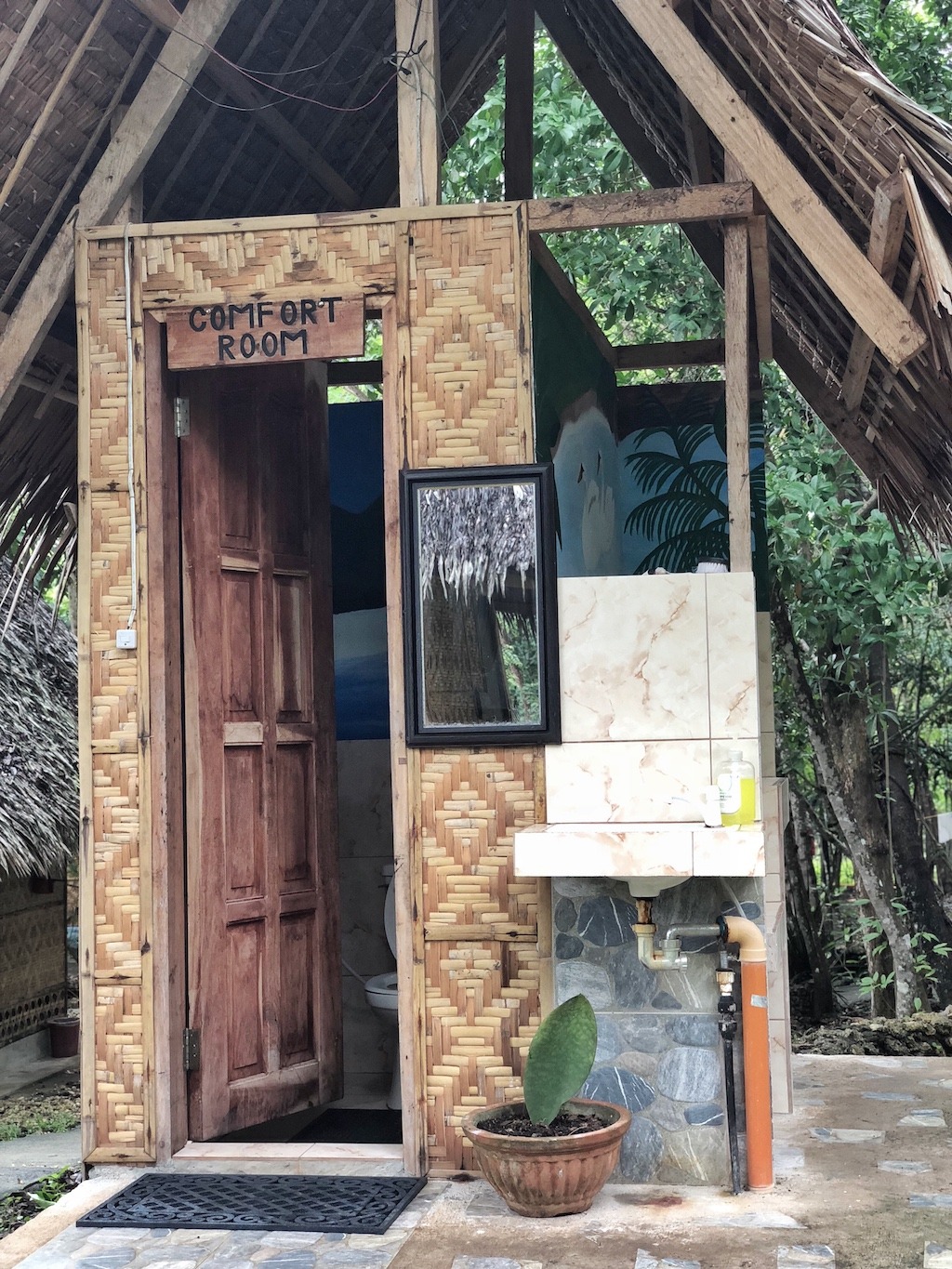 Bohol Coco Farm Restaurant
Ok guys, this is my favourite part. Bohol Coco Farm has AMAZING FOOD! It is the best food I have ever eaten in any hostel. The breakfast is included in the price and it is amazing! Delicious meals based on local organic products. The breakfast is pretty simple but amazing at the same time. Black rice, bananas, coconut meat, sweet potatoes and eggplant omelette. OMG, I loved it, literally loved it. You can also order delicious meals for lunch and dinner. And my favourite one – MANGO FLOAT – it is one of my favourite desserts! The prices are not that bad either, around 150-200 pesos per meal. Coffee and tea are free for the whole day.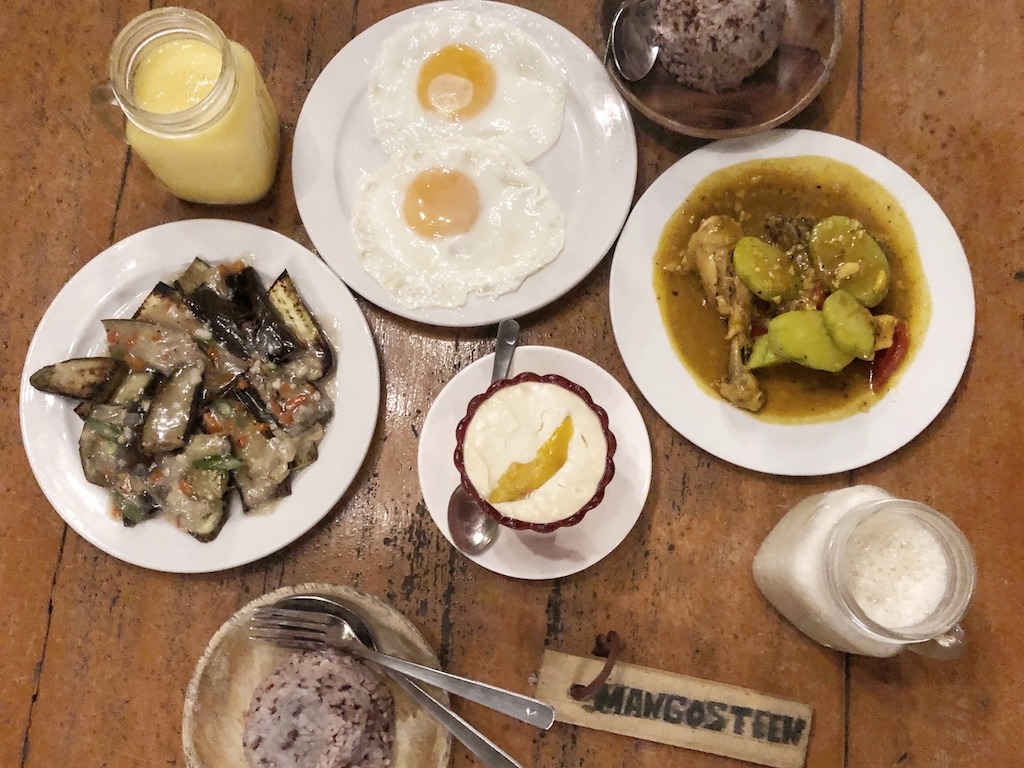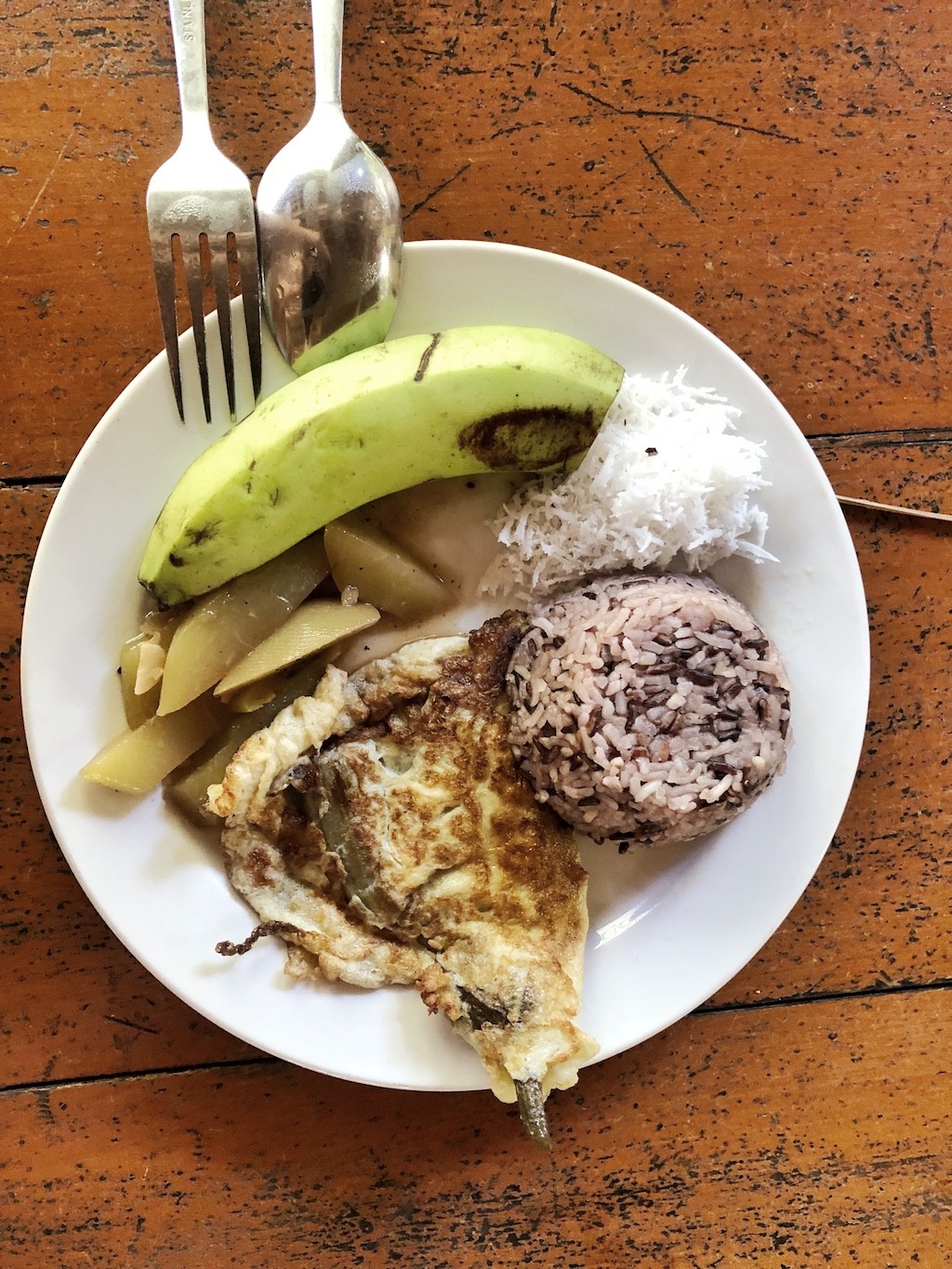 Bohol Coco Farm Place
This place has something special. It is the kind of place that collects so many little items, which in the end, creates a surprising atmosphere. It has wooden hammocks, a big dining area with books, organic products to buy, a big map of the island with descriptions of the tours and much more. While walking around the dorms and private huts you can find little wooden tables and chairs, perfect for morning coffee.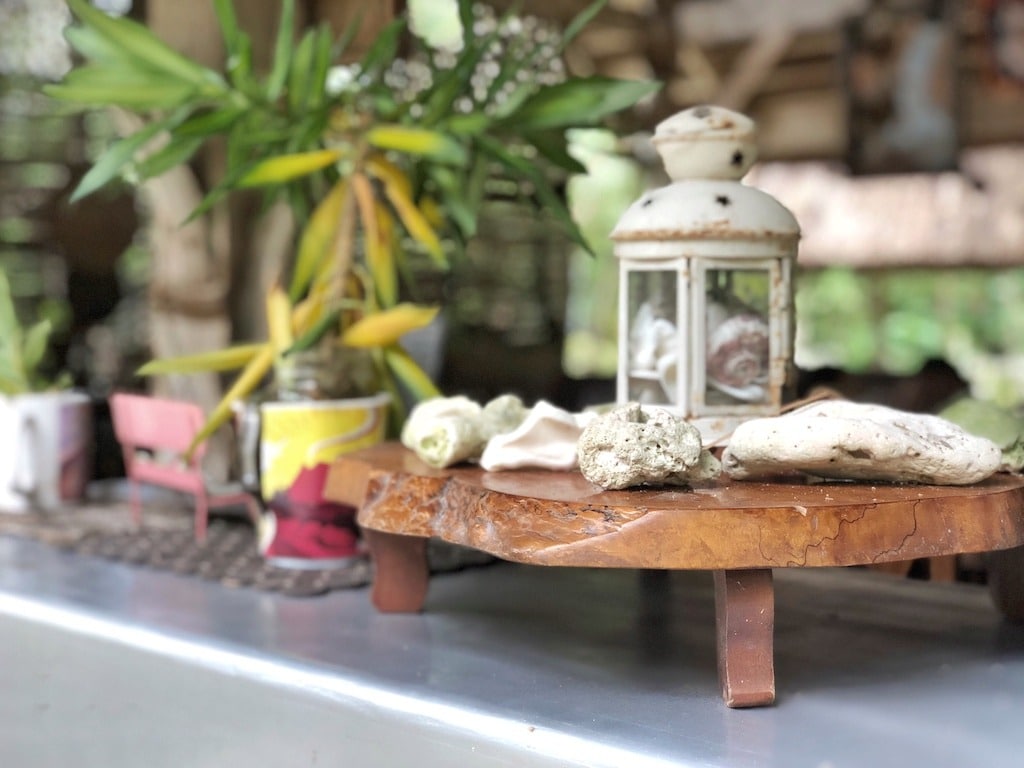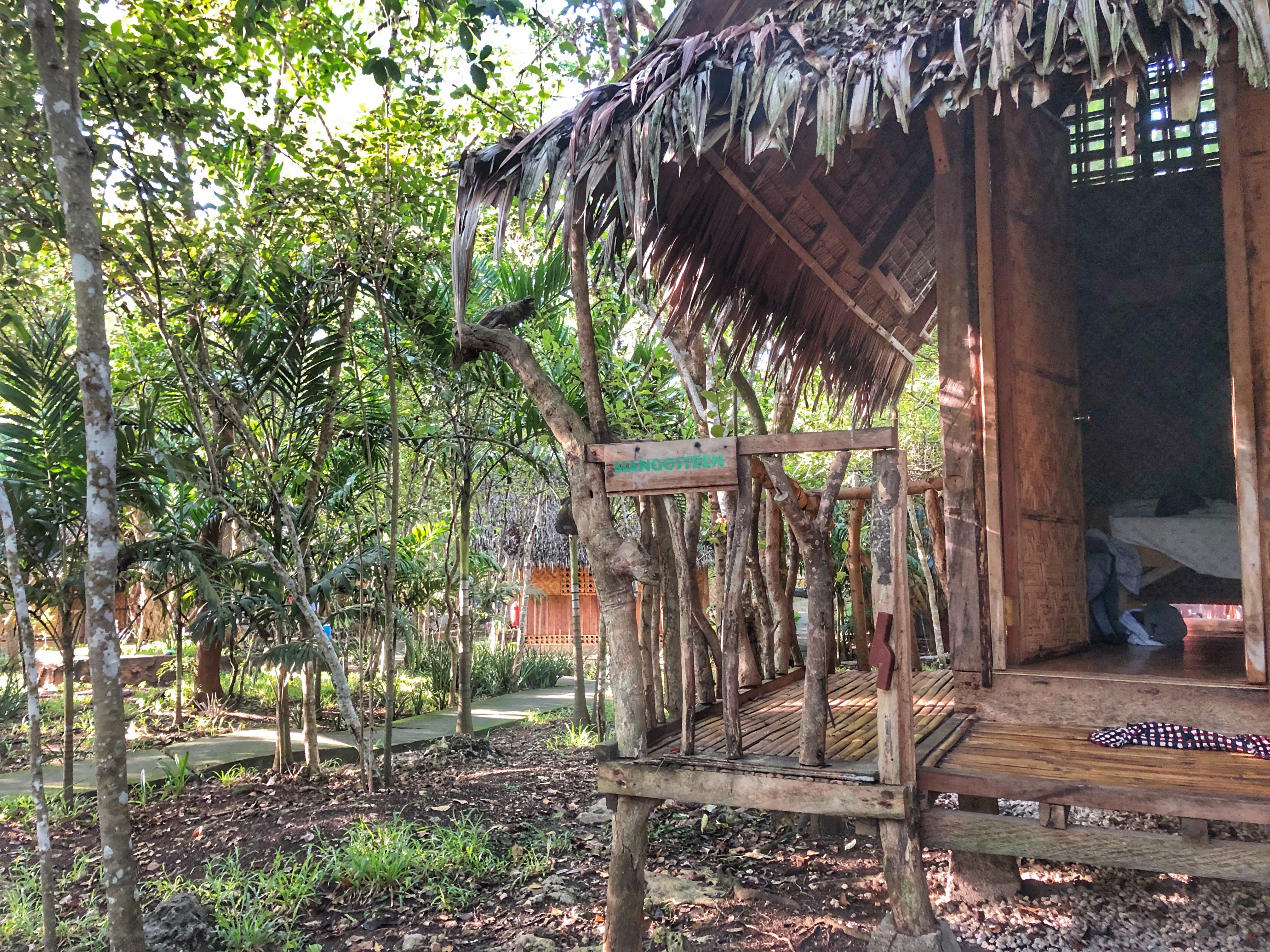 Bohol Coco Farm A

ttractions
The hostel offers a barbecue every Saturday for only PHP200 per person with an unlimited buffet. Fishes, vegetables, rice and much more, all organic. You can also rent a motorbike for 4, 8, 12, 24 hours which is really convenient. Coco Farm also offers tours if you are interested in travelling in groups. While staying in the farm, you will also get a discount for a diving course.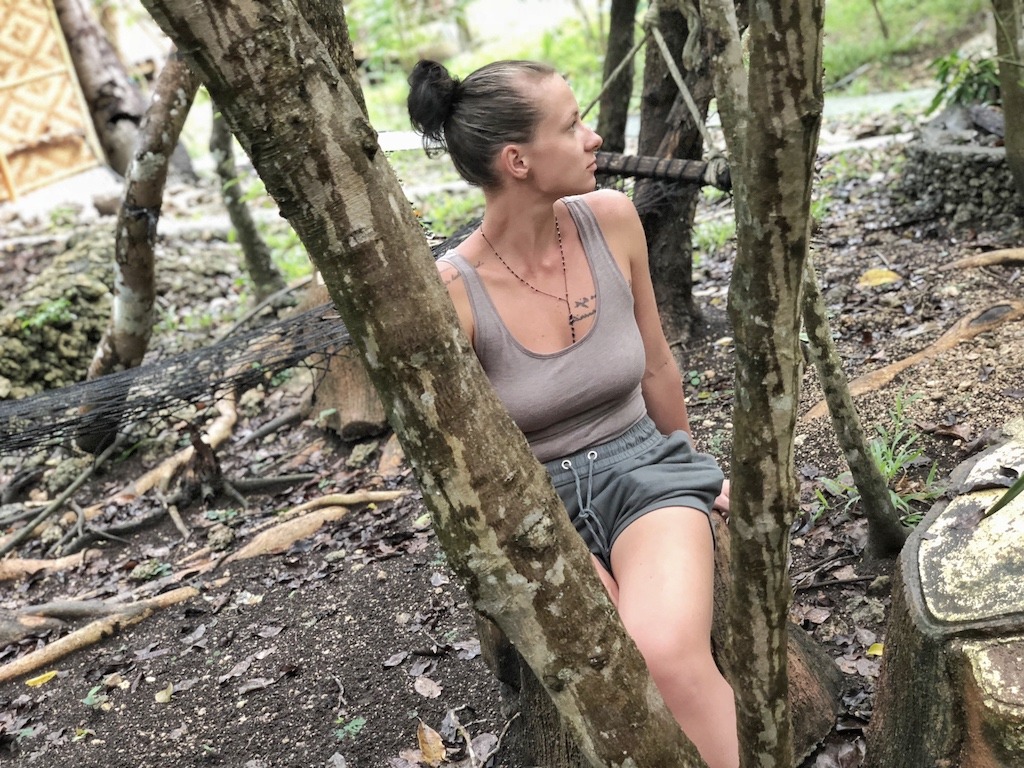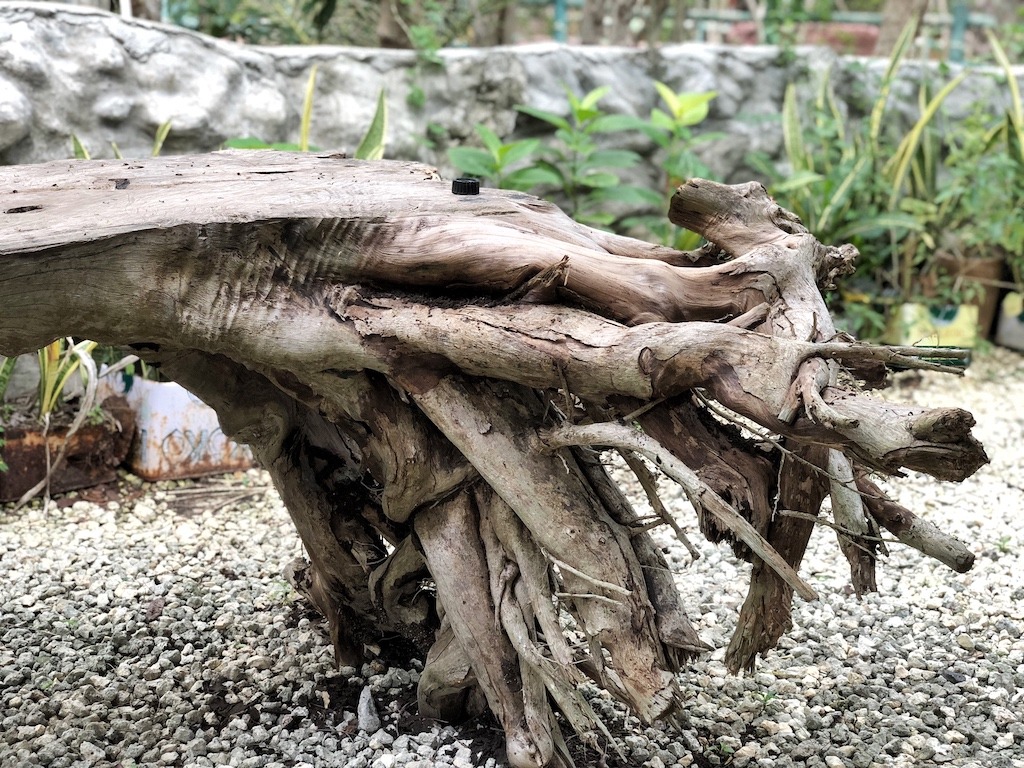 Where to find and book this place?
Check out Bohol Coco Farm via Hostelworld.com or Bohol Coco Farm via Booking.com.
You can also call
 +639173049801  
or send an email
[email protected].
Also check them out on Facebook Bohol Coco Farm.
I hope you enjoyed my place to stay when travelling to Bohol Panglao, Philippines – Bohol Coco Farm. If so, please, share and comment. And if you are looking accommodation in different parts of the Philippines, check out Glamping Siquijor, Noordzee Hostel, Primitivo Art Village, Hop Hostel and Private Resort in Zambales.
---
SUBSCRIBE TO TRAVELLING NEWSLETTER!
Would you like to get information when new travelling article is available?
Subscribe to the newsletter and be up to date!
---
Disclosure: Just to let you know, some of the links in this post are affiliate links and if you go through them to book the place I will earn a small commission, no worries, it will not cost you more. Notice, I only recommend place which I really like and links in this post are only additional thing for me. I have been staying in so many places but I wrote only about few of them. So far nobody used my links so I would be happy if you will be the first one haha.
---
JOIN ME ON INSTAGRAM!
---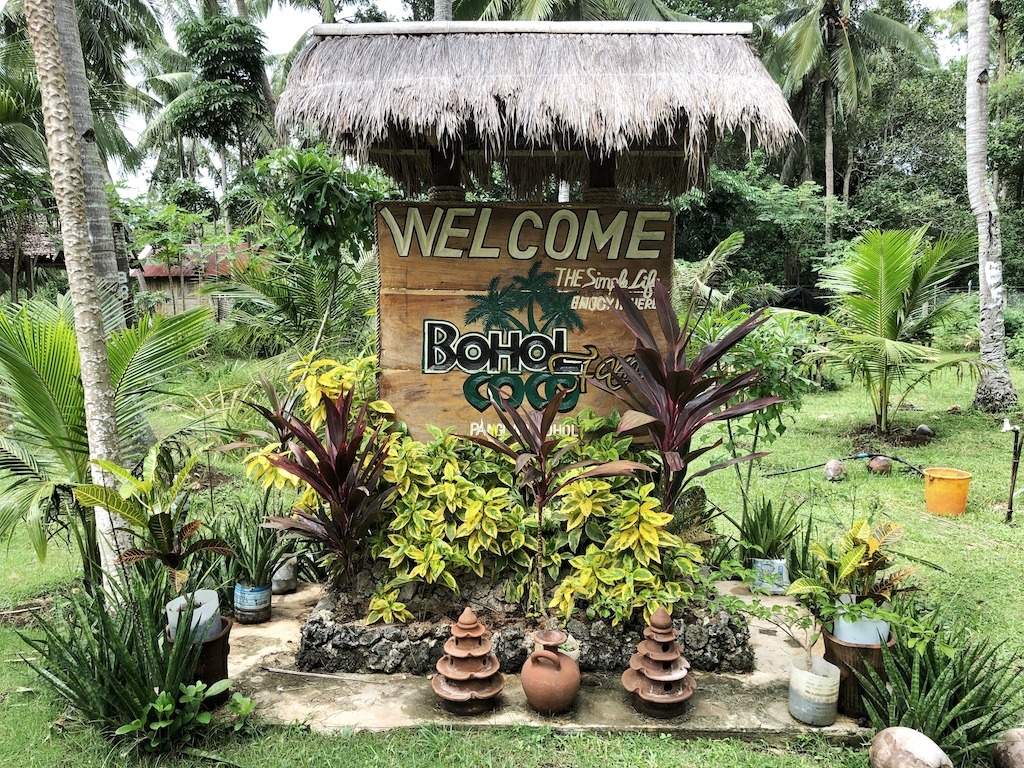 ---
Other FROM PLACE TO STAY RECOMMENDATIONS SERIES
---
PIN ME!

---
Editor – Natasha Jay O'Neil, please contact Natasha directly for queries related to her services.
Zaneta loves challenges so deciding about career path she has chosen typical male industry. Woman who codes. Every 1-2 years she lives in different part of the world. Gym dates is something what she specialised in. Healthy lifestyle, extreme sports and motorbikes have stolen her hear years ago.