5
MIN READ
Travelling is the best time to know each other. It is also my passion and goal in my life. It is not about just sightseeing, it is about living as local people. In February I have decided to make a surprise for my boyfriend and took him to Thailand – his dream. It was a great trip. Let me share with you our memories from Phuket, Thailand and give you some tips what you should remember about during your travel.
We arrived at 2 am and at 4 am we decided to go for some discovering. As you can see, the city was still alive.
Typical food stalls. Definitely there was a lot of seafood and "strange" snacks which I was undecided to try.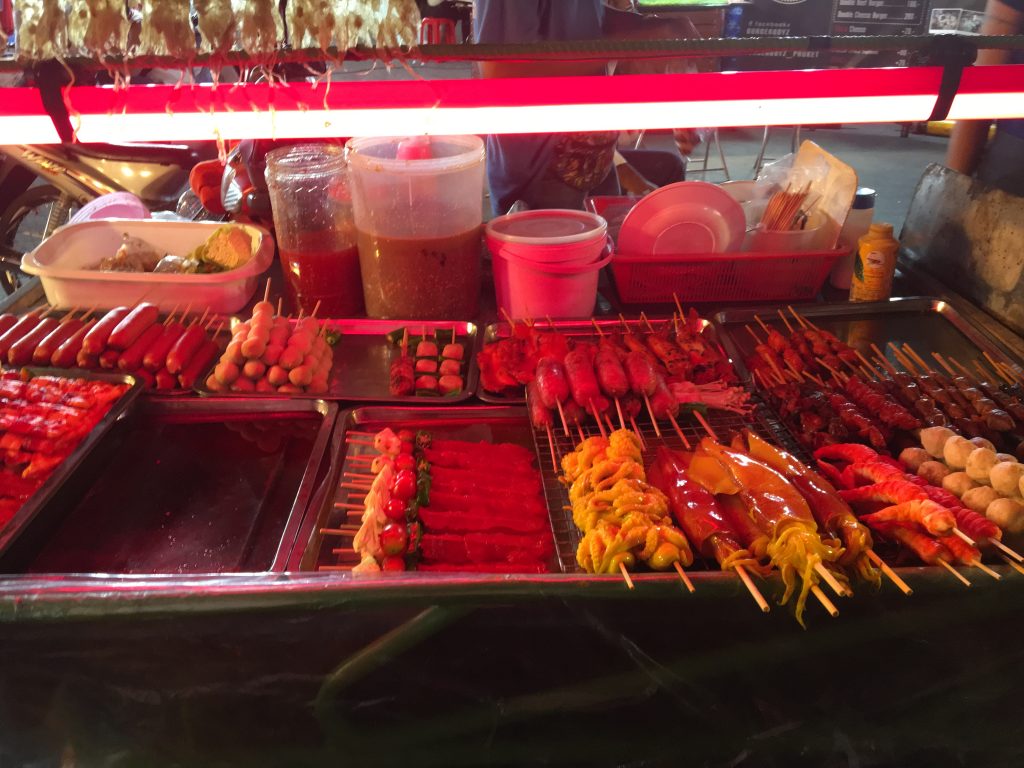 Take away alcohol. You can get another one for free for woman if you stay at the bar. In this way they try to get more clients.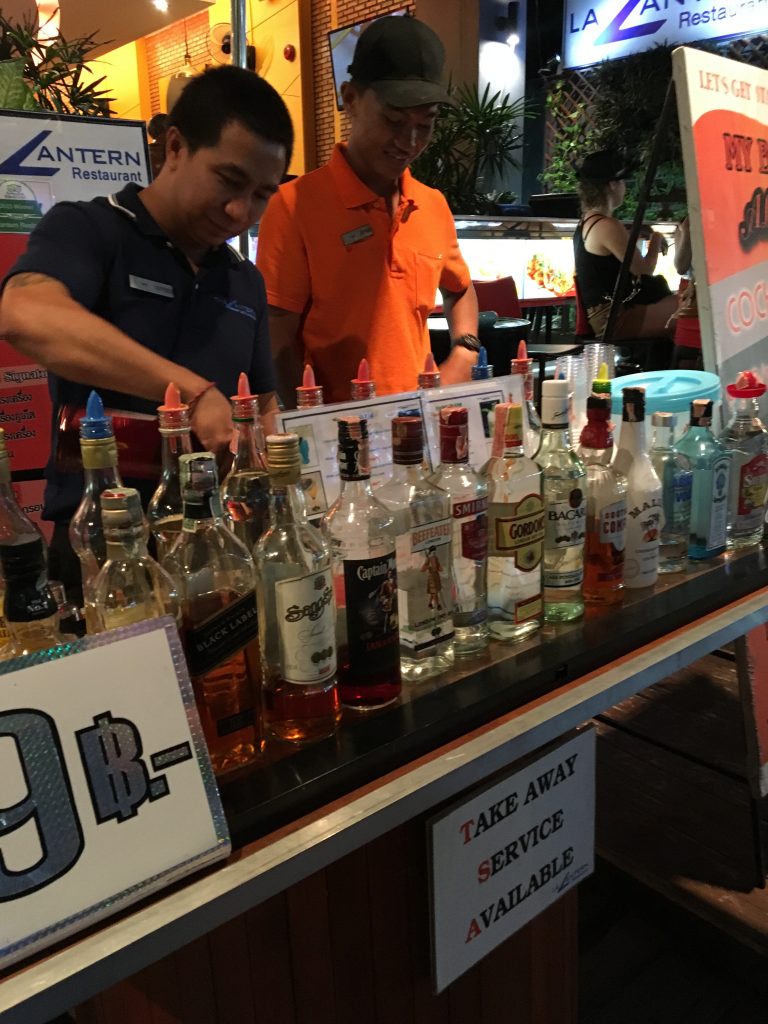 During walking along the beach you can find millions crabs. Walk carefully.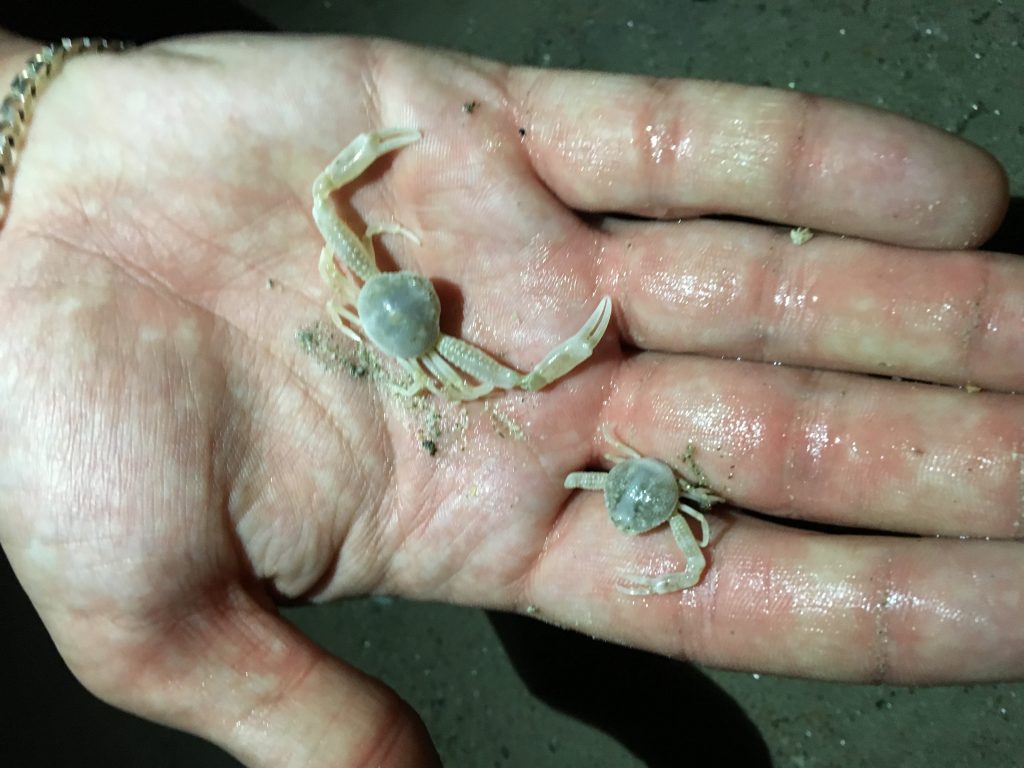 That's the empty Patagon Beach at 6am.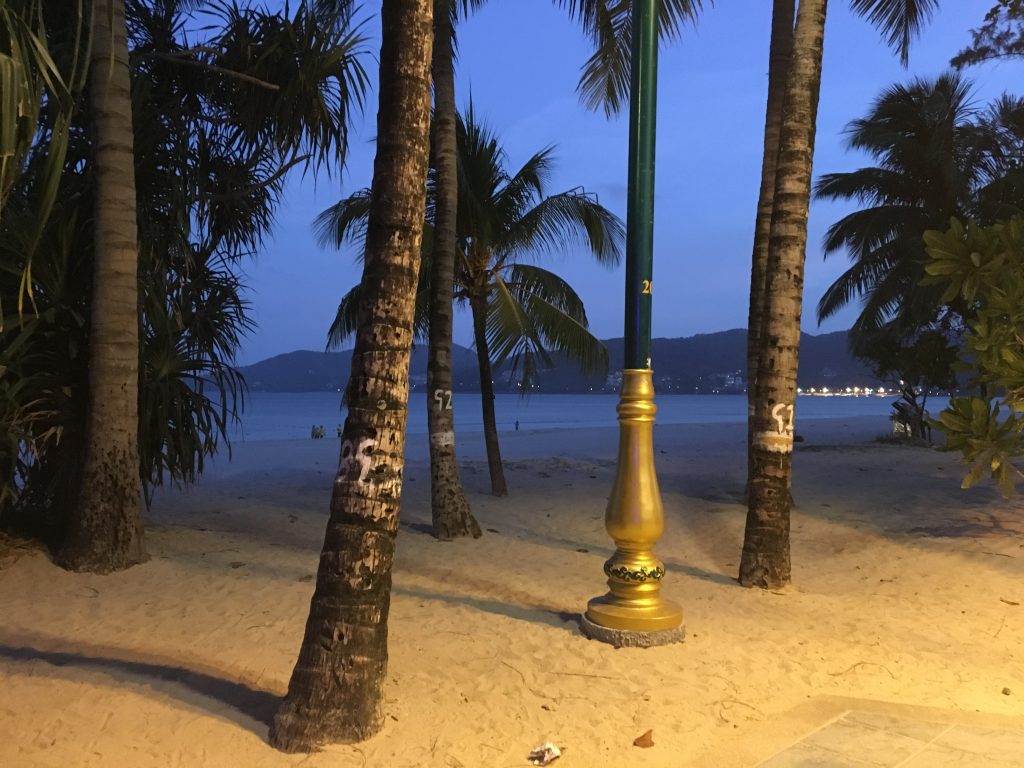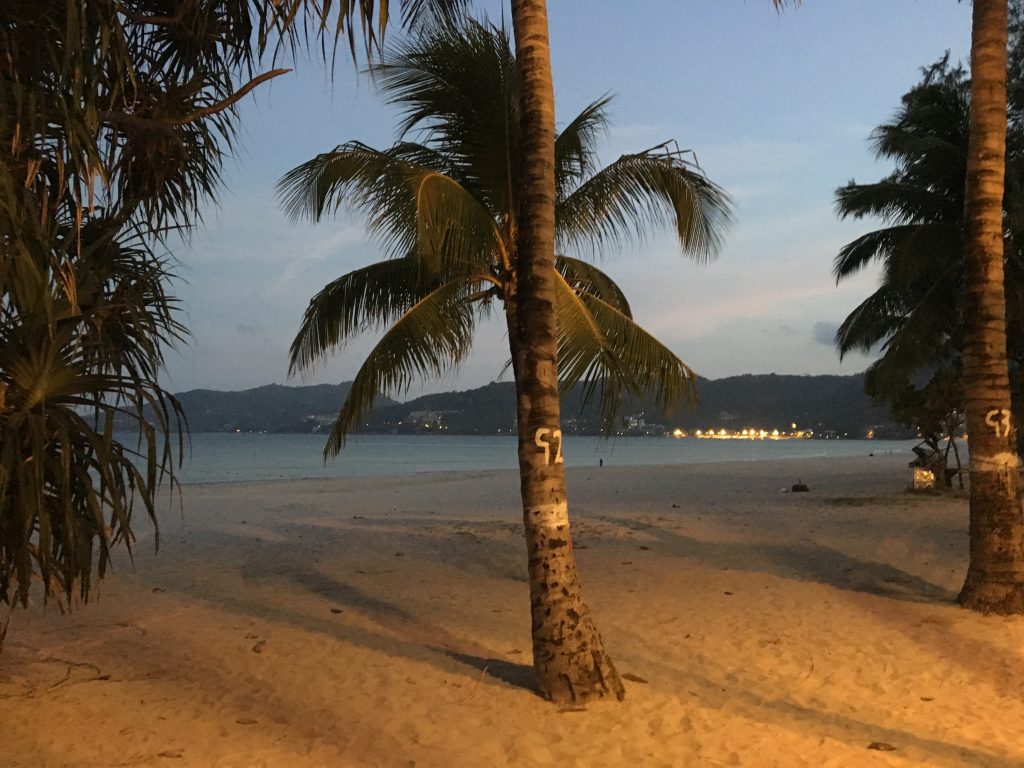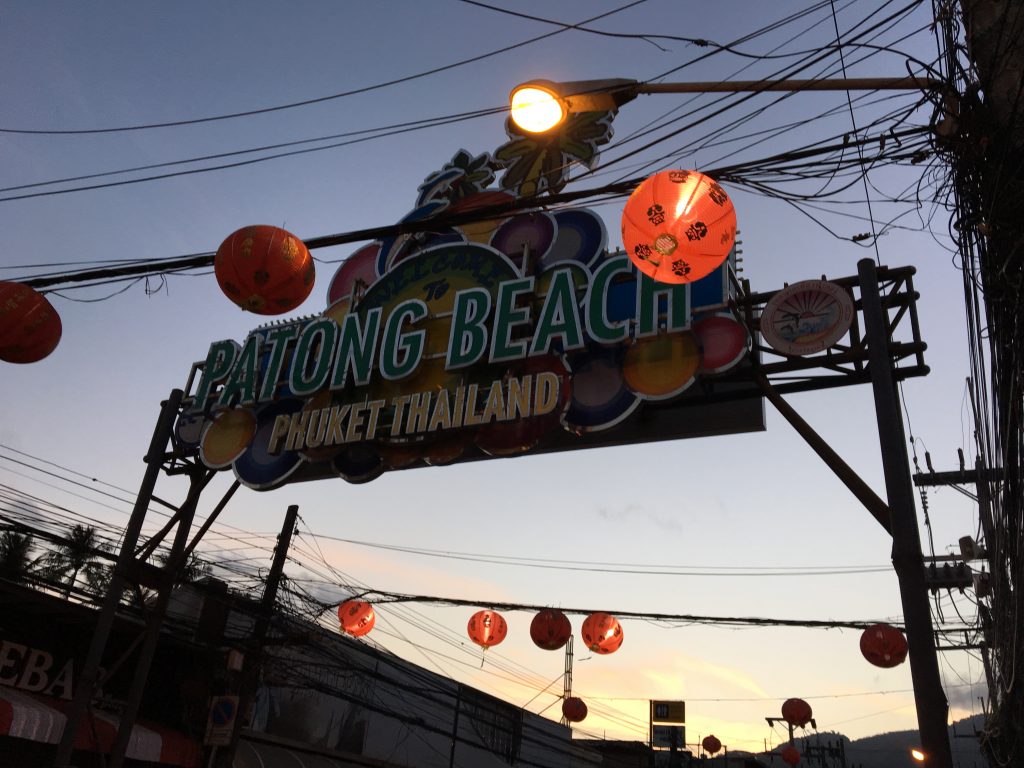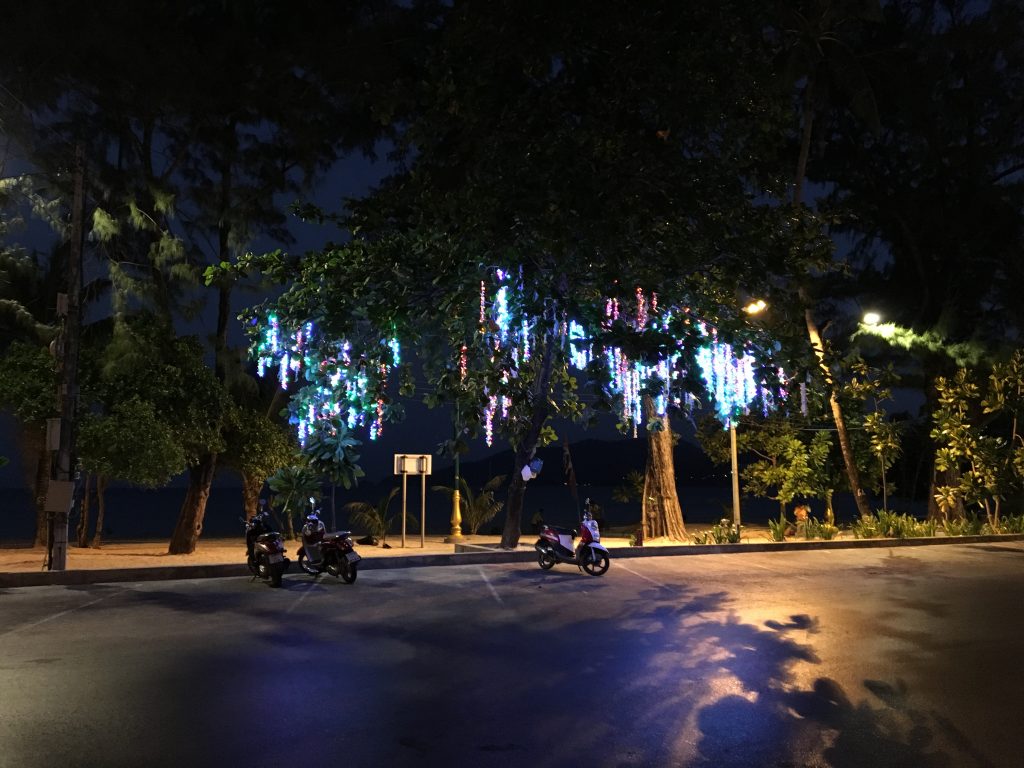 Before you cross the door of tattoo studio, remember to take your shoes off.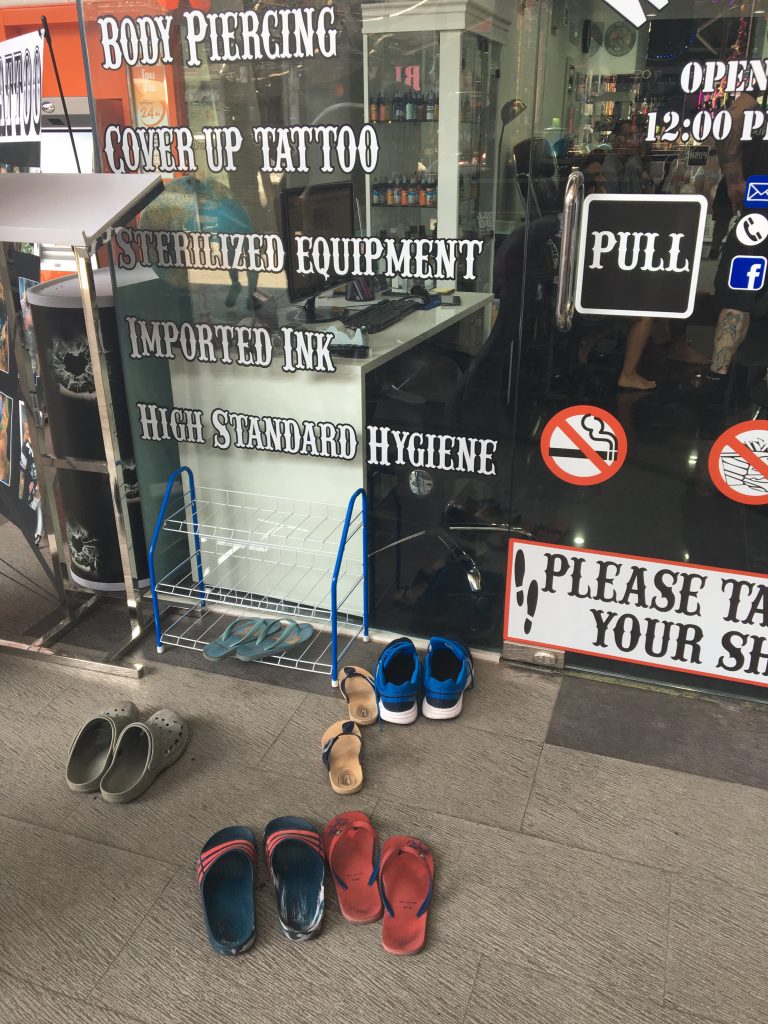 There is nothing better than lovely sunset on Thailand beach.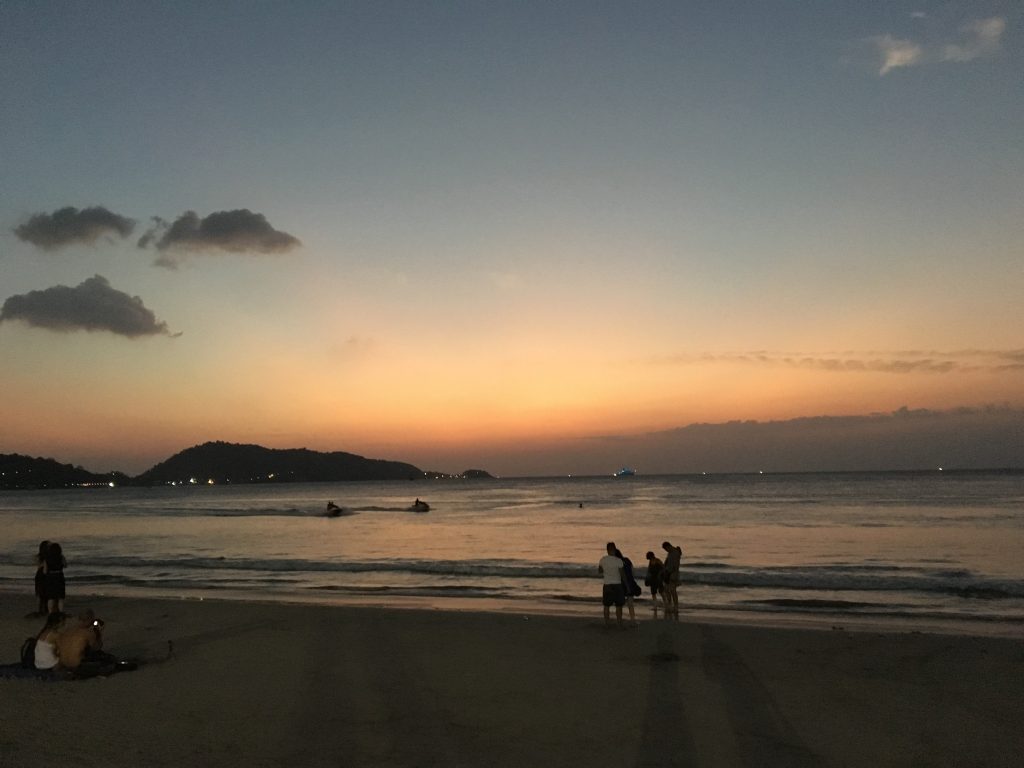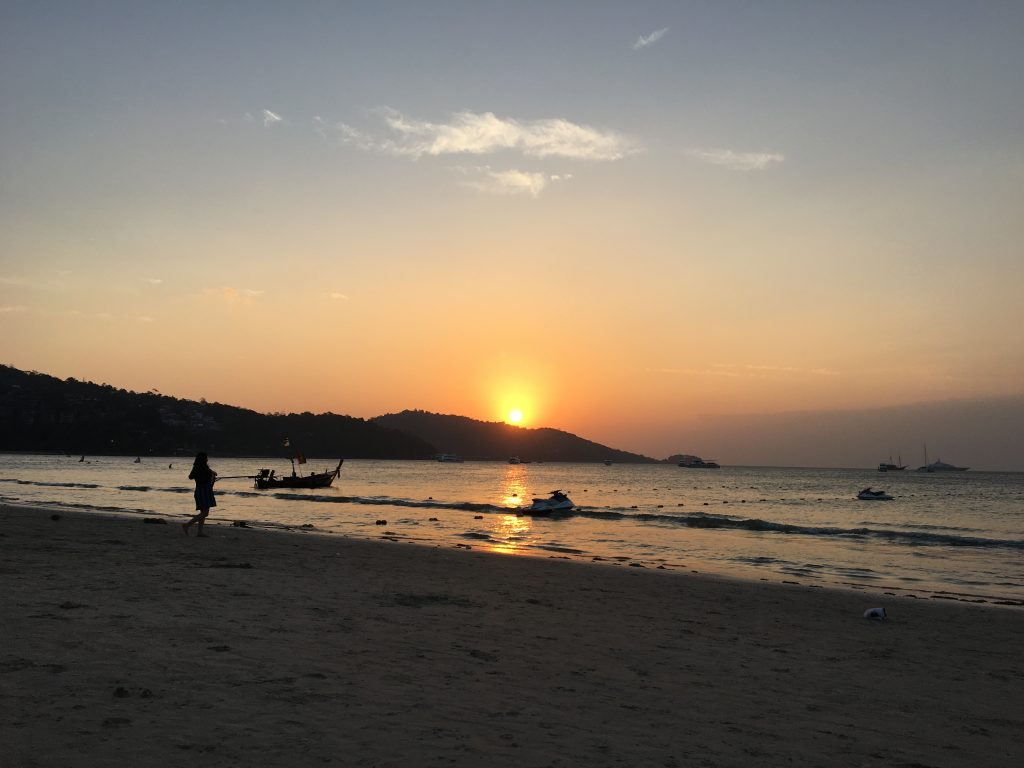 On the street you can easily find places with local ice-creams, choose your favourite sweets and fruits. They are absolutely delicious.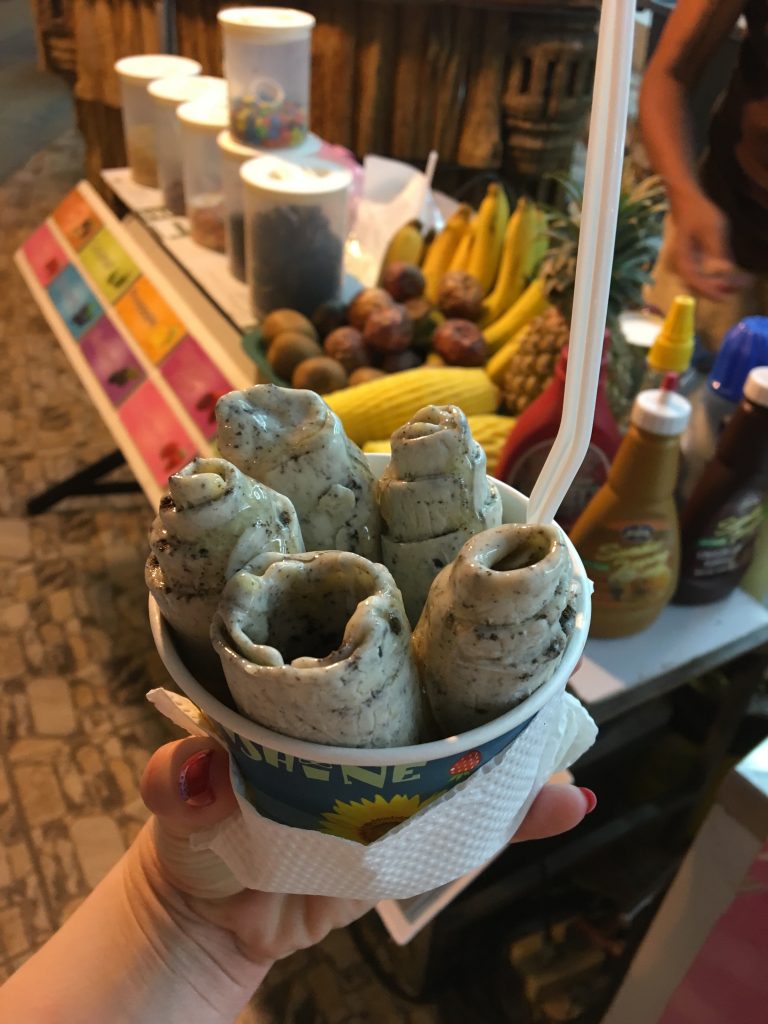 We have stayed at Sira Grande hotel. We definitely recommend this hotel, great swimming pool, delicious breakfasts and awesome location.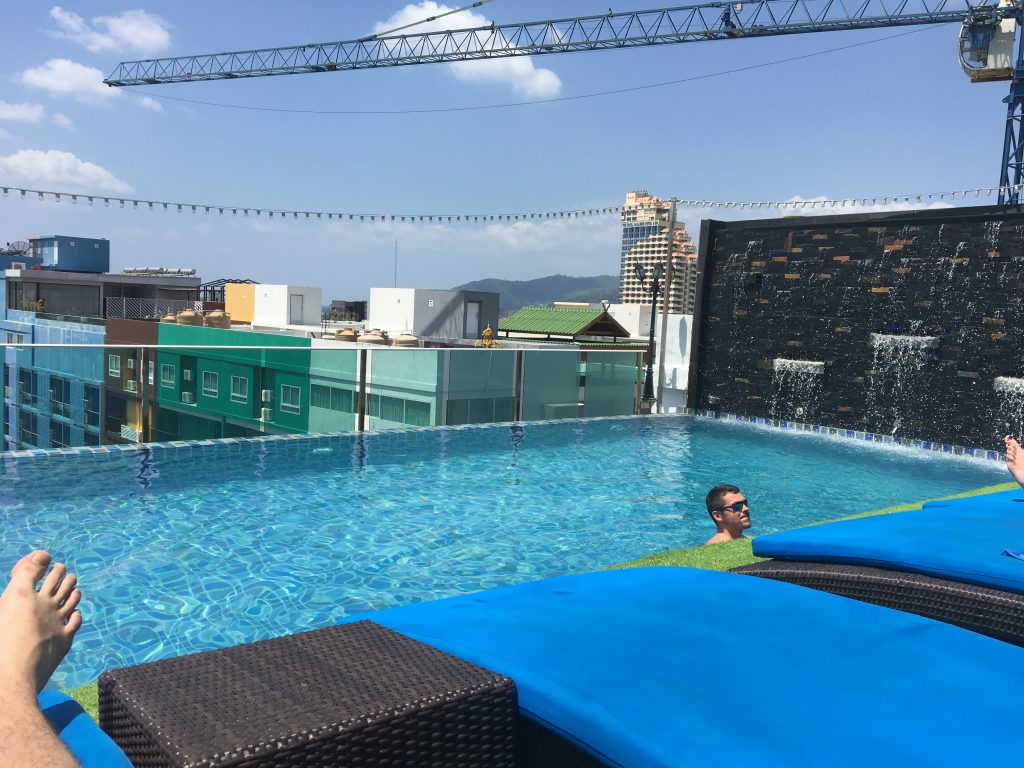 We highly recommend sea food market. It is absolutely brilliant, you have to go through the beach road and you can see it opposite the beach. Grilled fishes, prawns, fruits…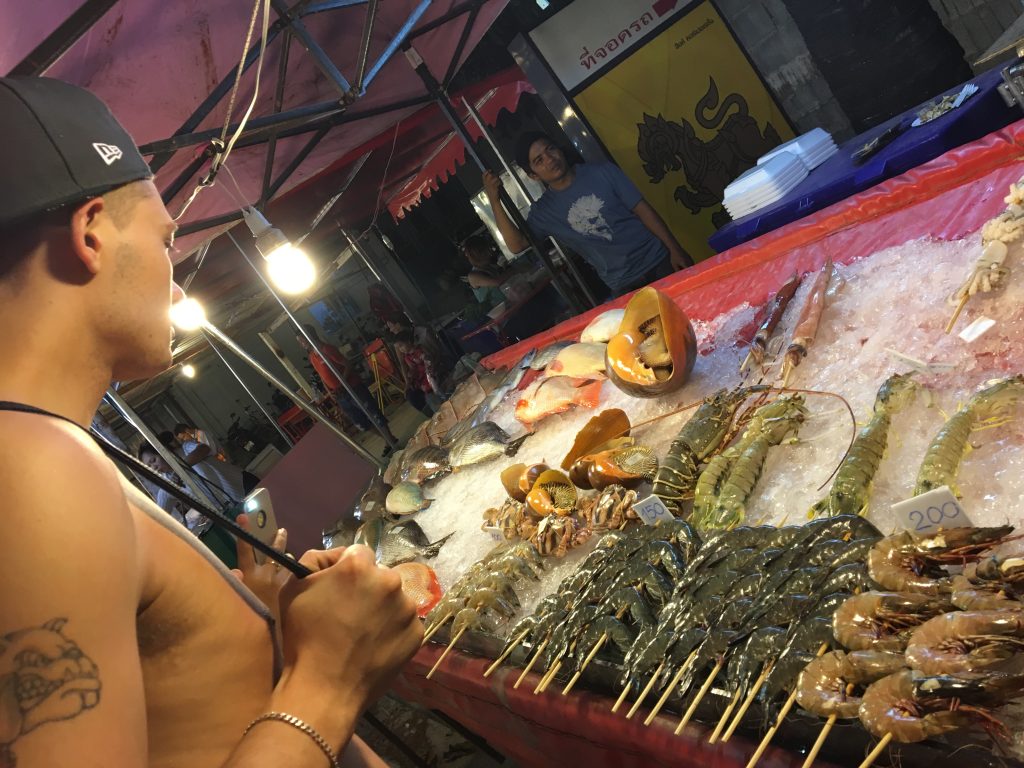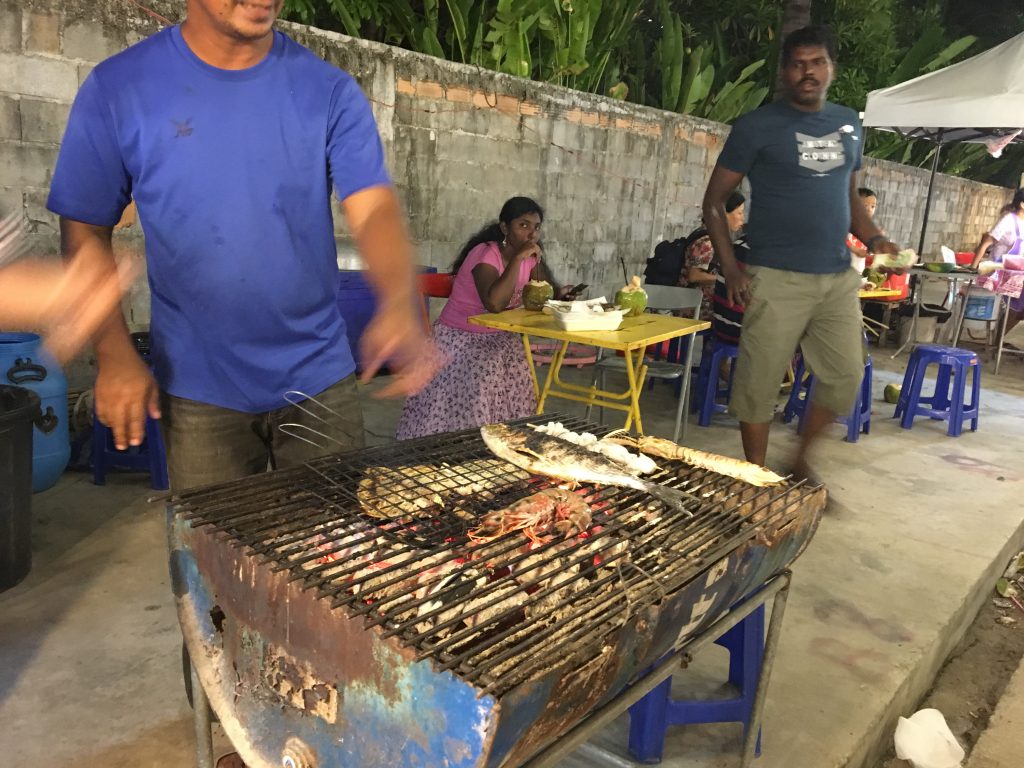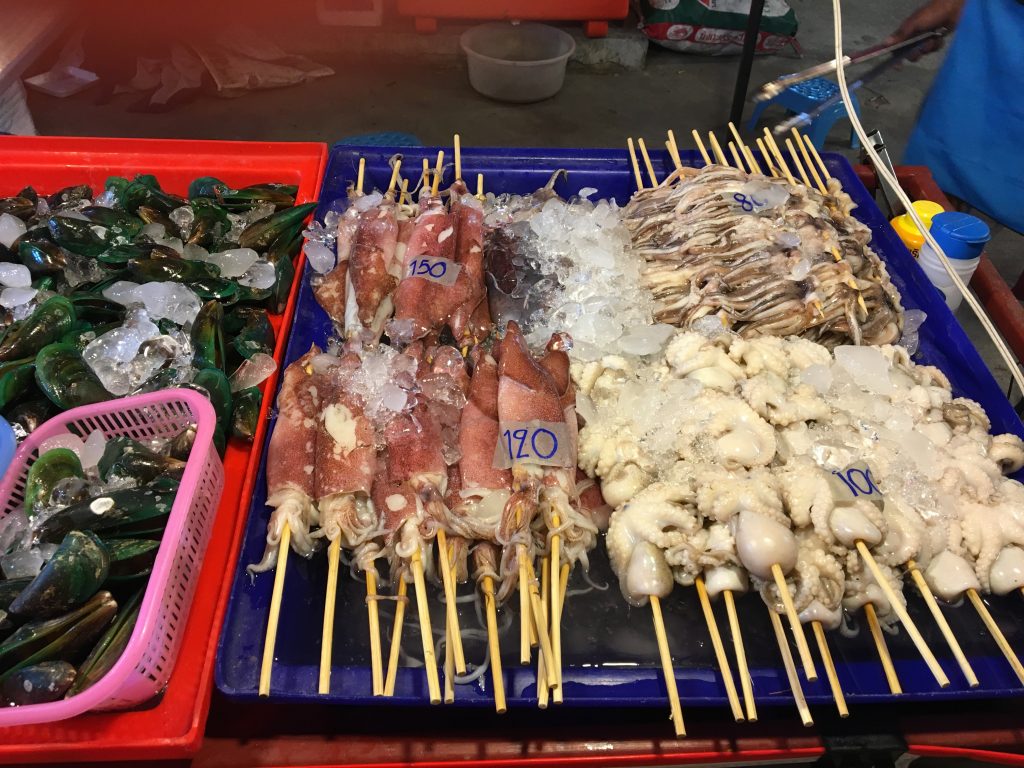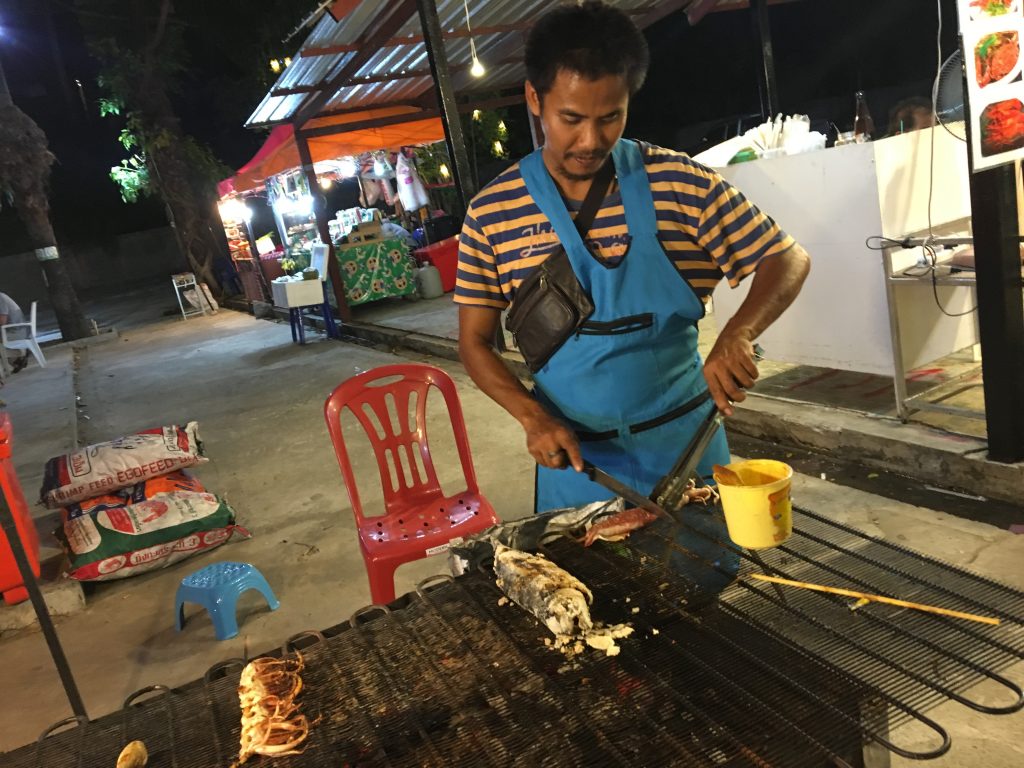 On the Rat-U-Thit Road there is Thai and International restaurant Kitchen. You have to try food over there. The taste is absolutely amazing.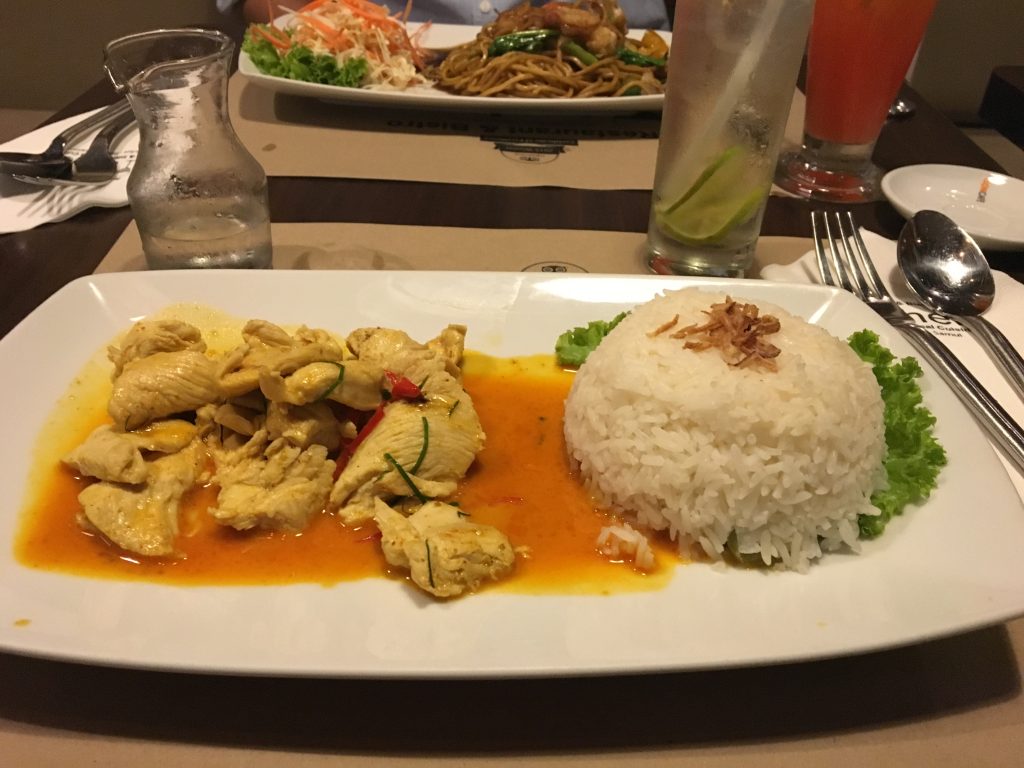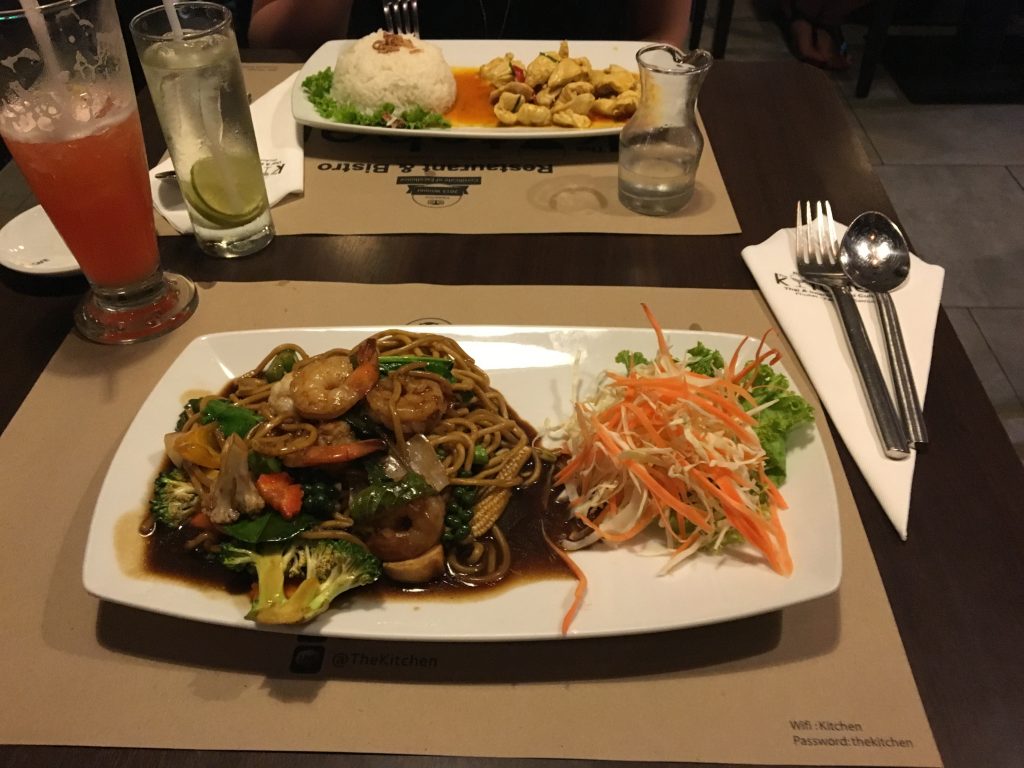 In this amazing way our first day has gone. It was definitely long day, full of new experiences. In the next day, we decided to buy one of the typical tourist trips. As we are not the big funs of tourism stuff, we decided to try once and rest of our holidays spend on discovering island by ourselves.
Along the roads you can easily find small stores where all trips are sold. Each of the stores has the same trips however some of them have a better deals. Also you have to bargain, usually the trips cost 3000 bats however you can buy them for 1200 bats for two people. We have bought our trip with SeeSeaBlueMarine. The pictures below illustrate islands which we have visited – Phi Phi Island, James Bond Island, Monkey Island, Maya Bay, Khai Island.
Through out the day we travelled via speed boats from island to island. The trip included snorkeling, lunch on the island, fruits, drinks, staying on the couple of islands for 30min each and visiting Monkey Island, but just from the boat as monkeys are really dangerous. Some another companies allow clients to actually stay at the island, however the monkeys hurt people what we could see during our trip.
We have really good impression of that day however you have to remember, it is typical tourist trip. It is nice to experience it, also probably it is only one way to visit these islands.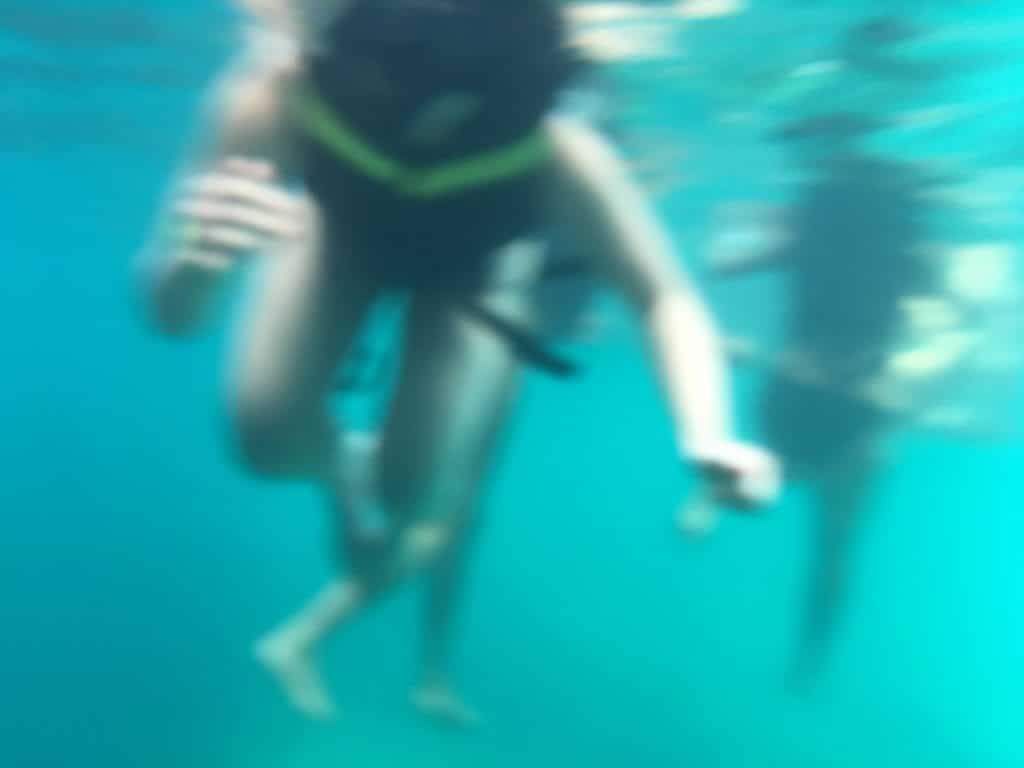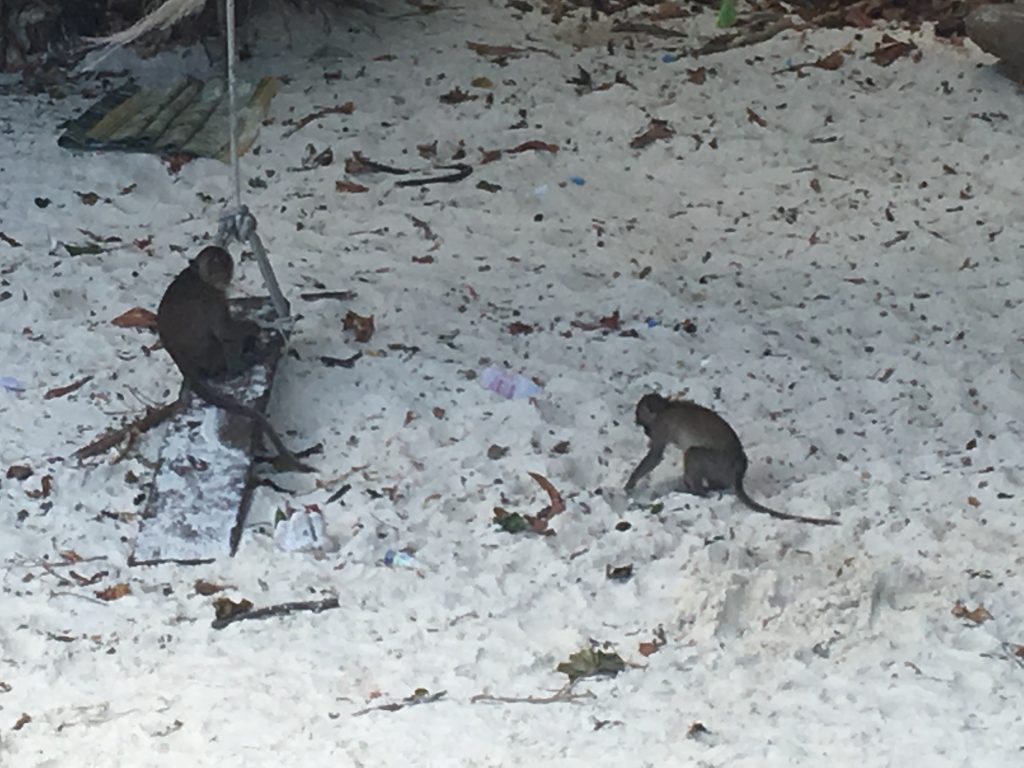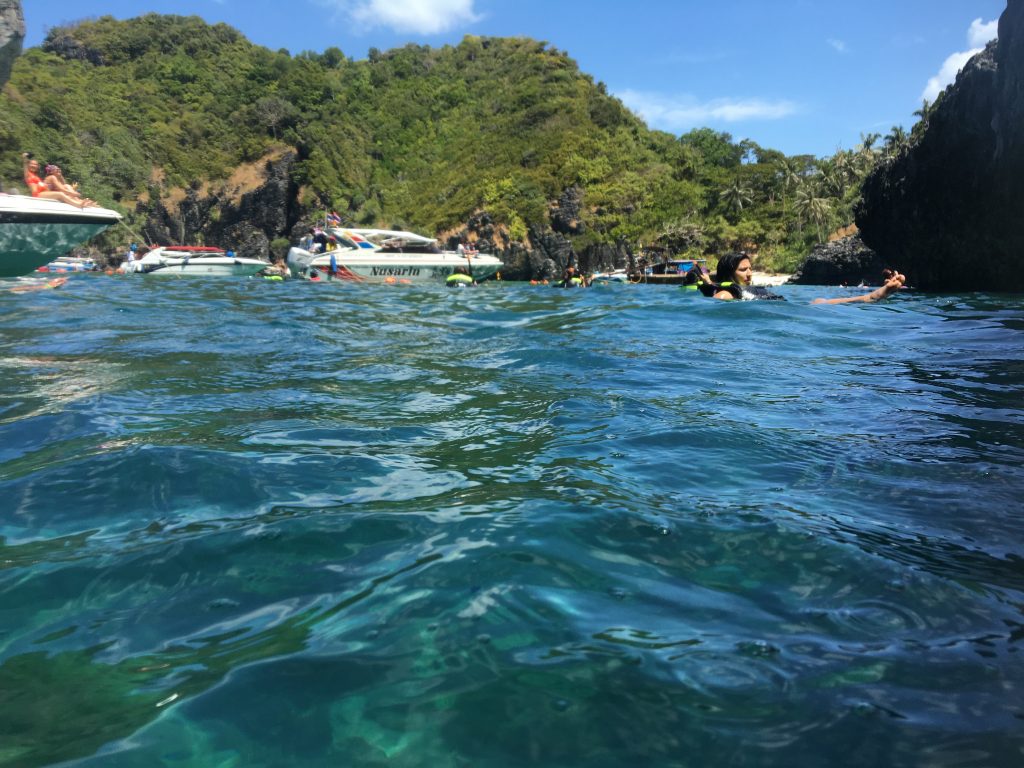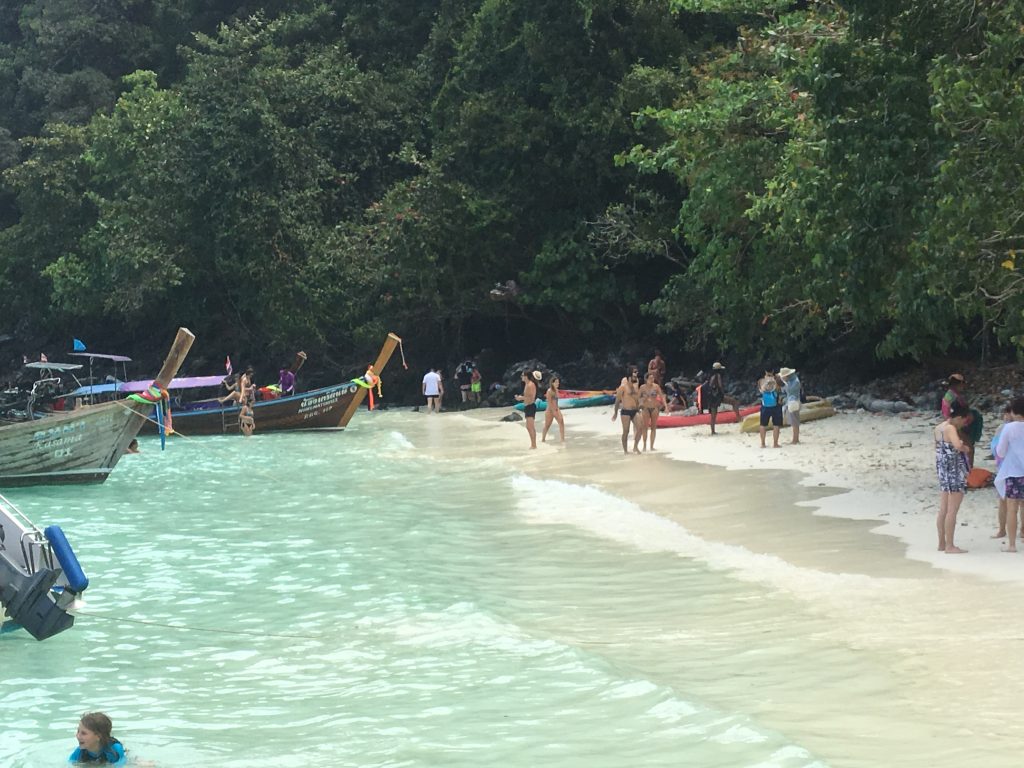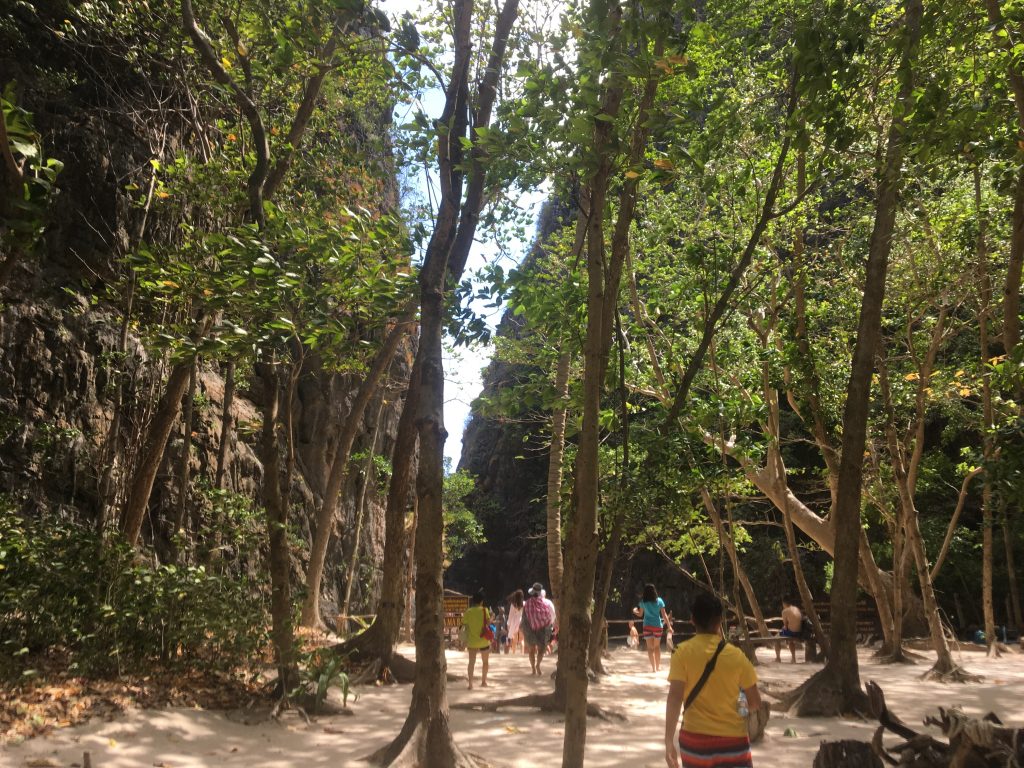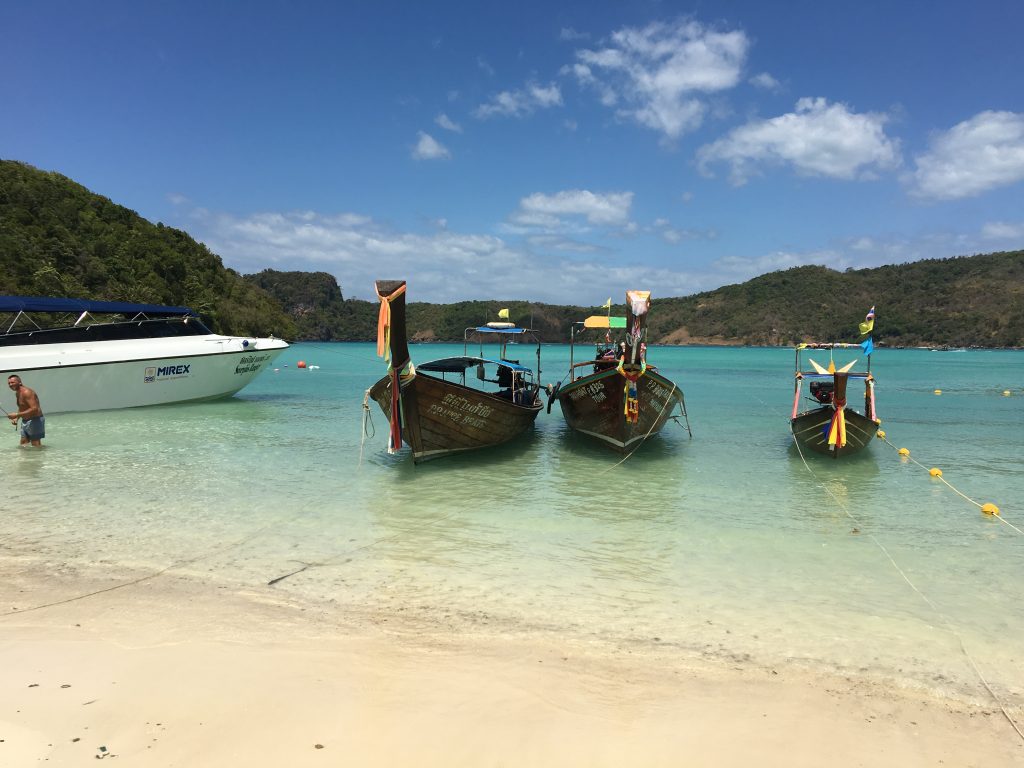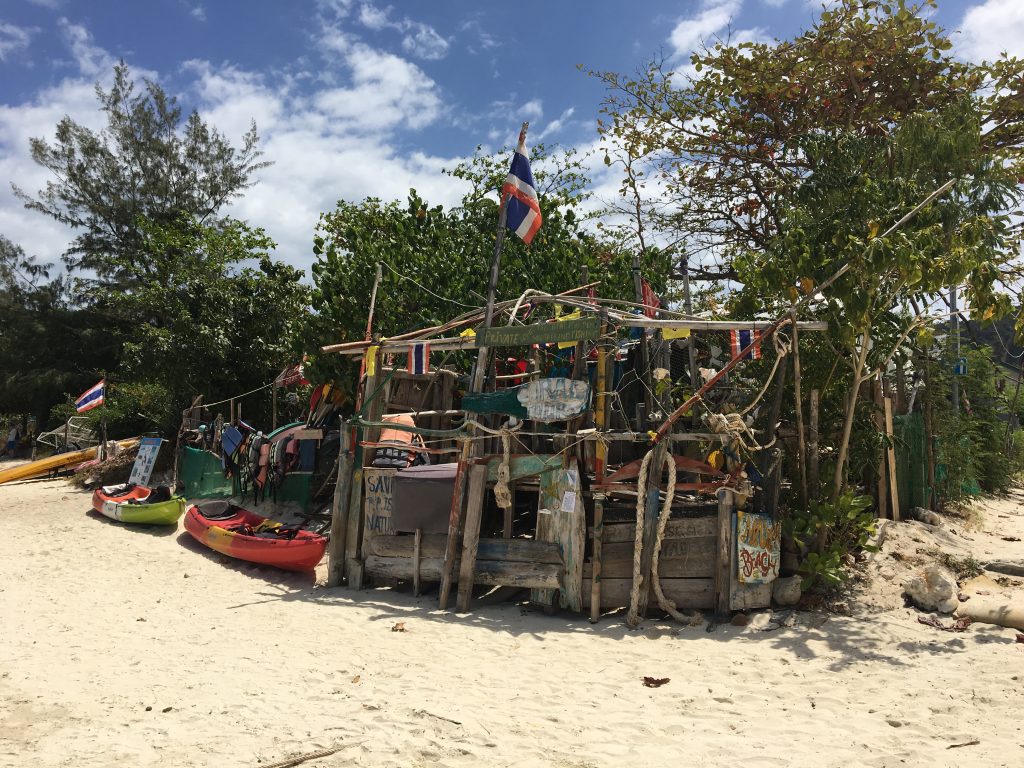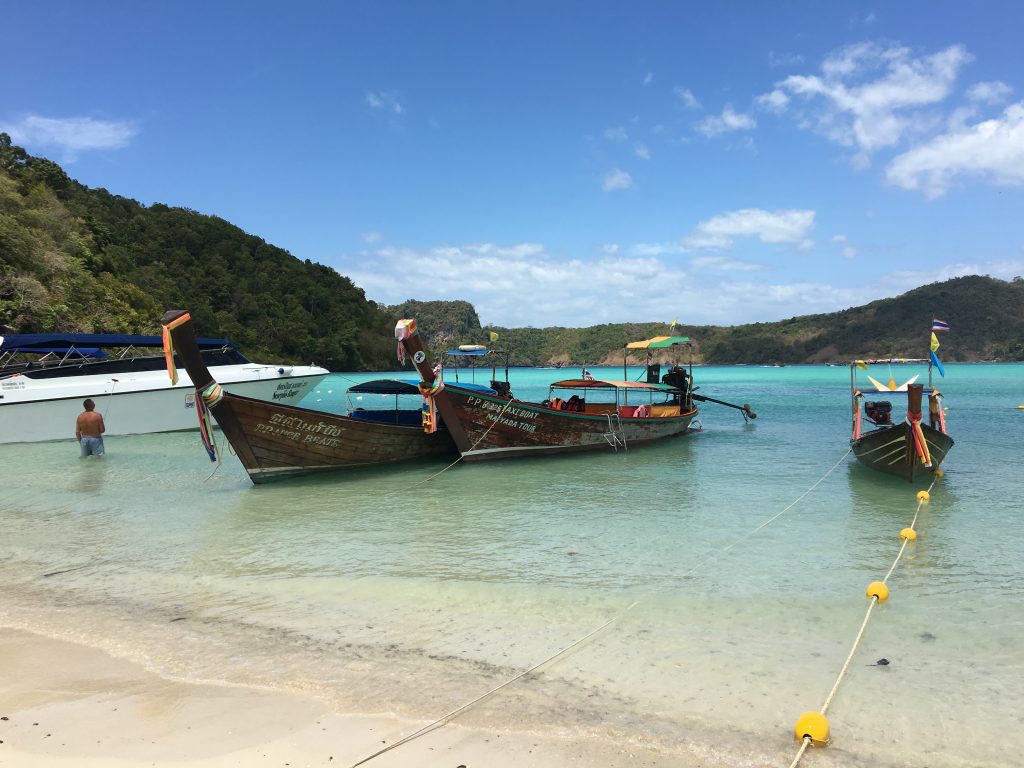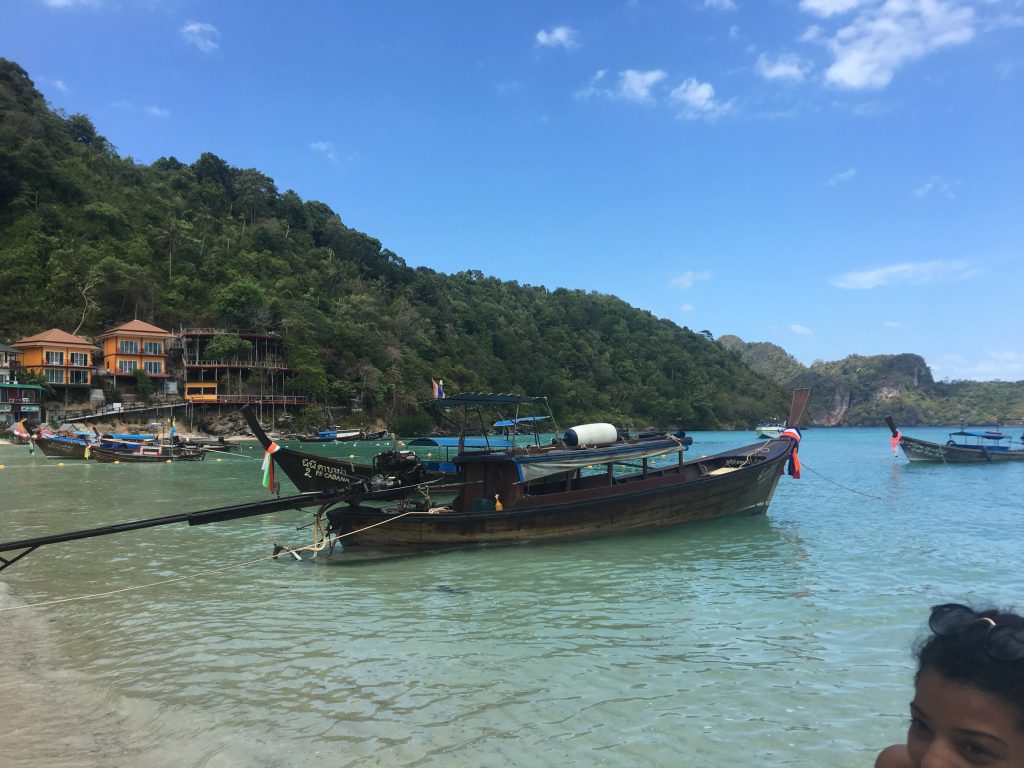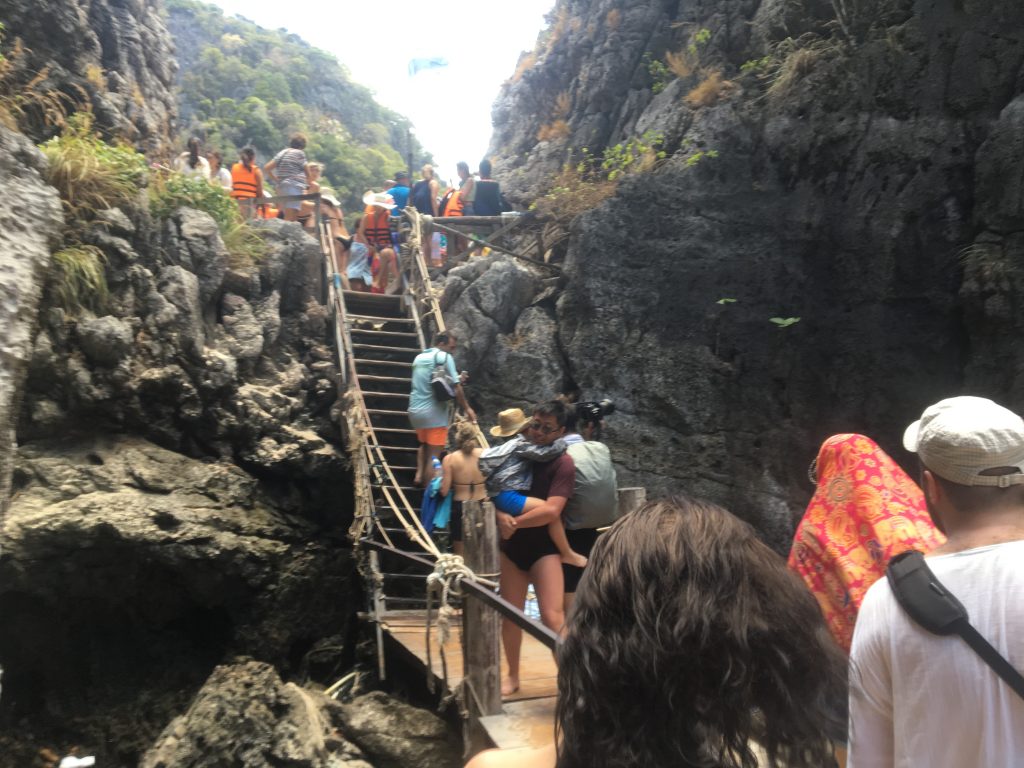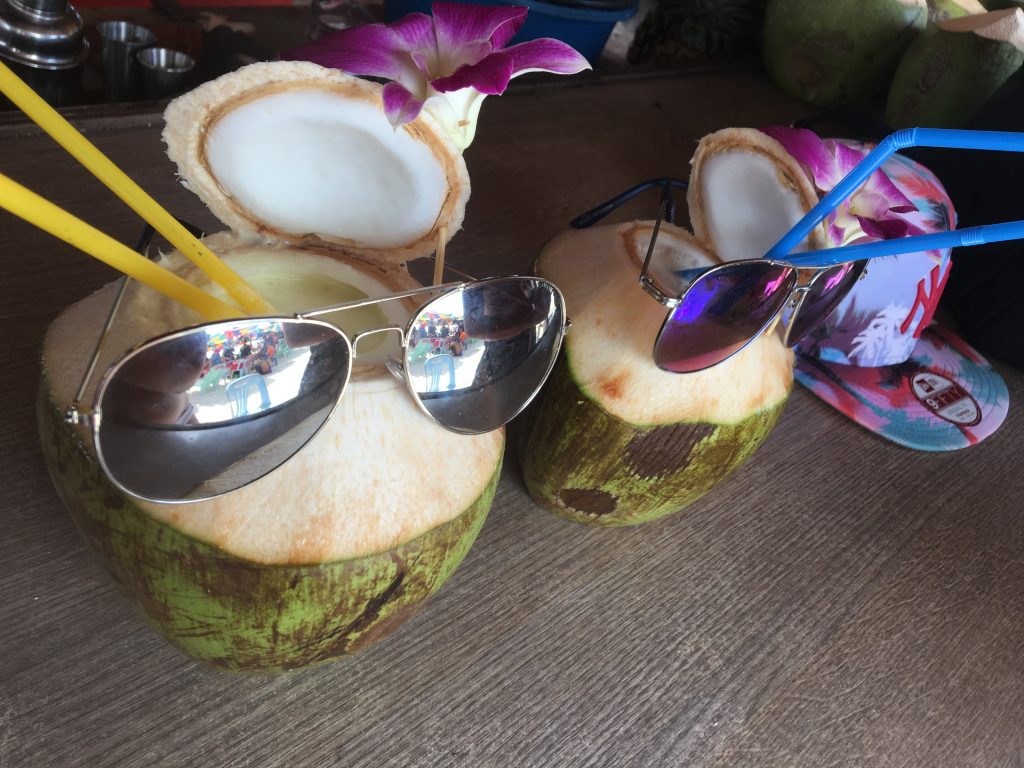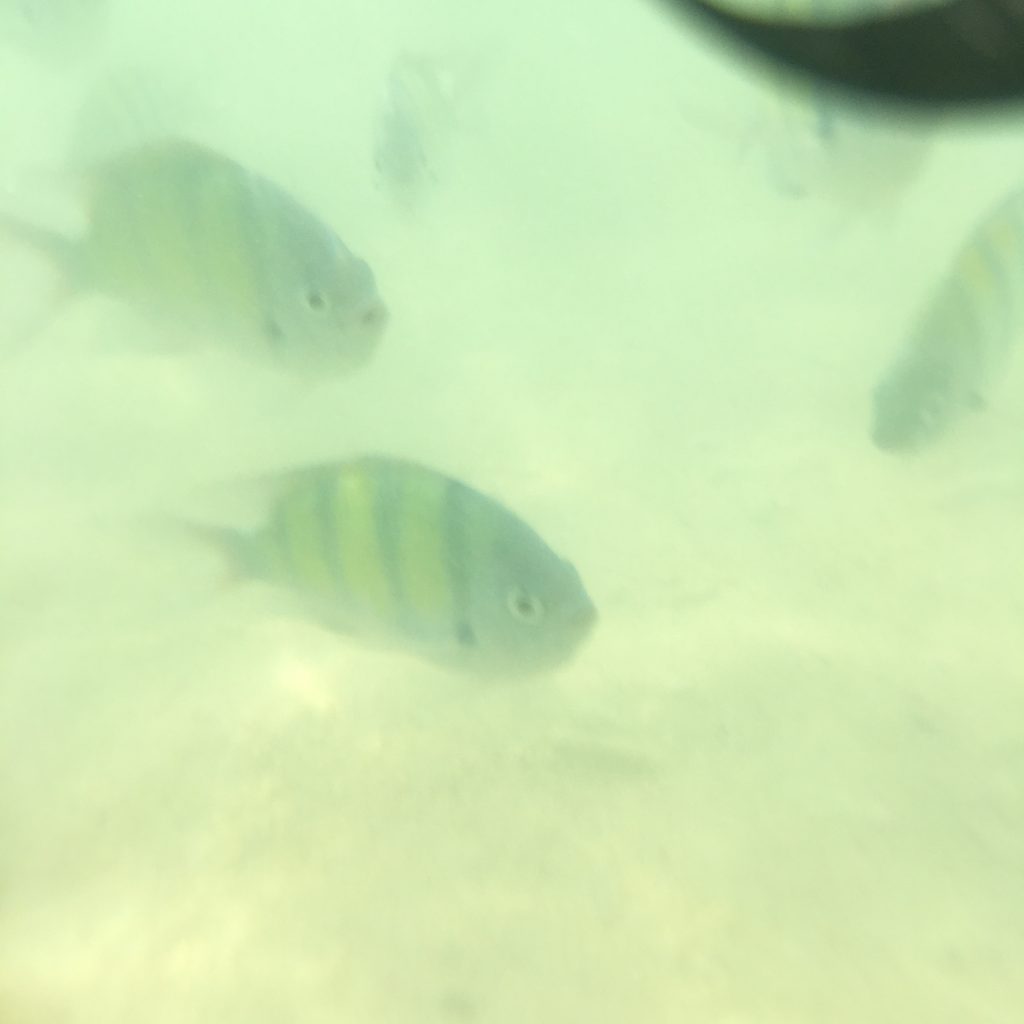 After our trip we visited our favourite food market. We tried blue fish which we don't know name, but we chose the most exotic one. As you can see it costed around 200 bats.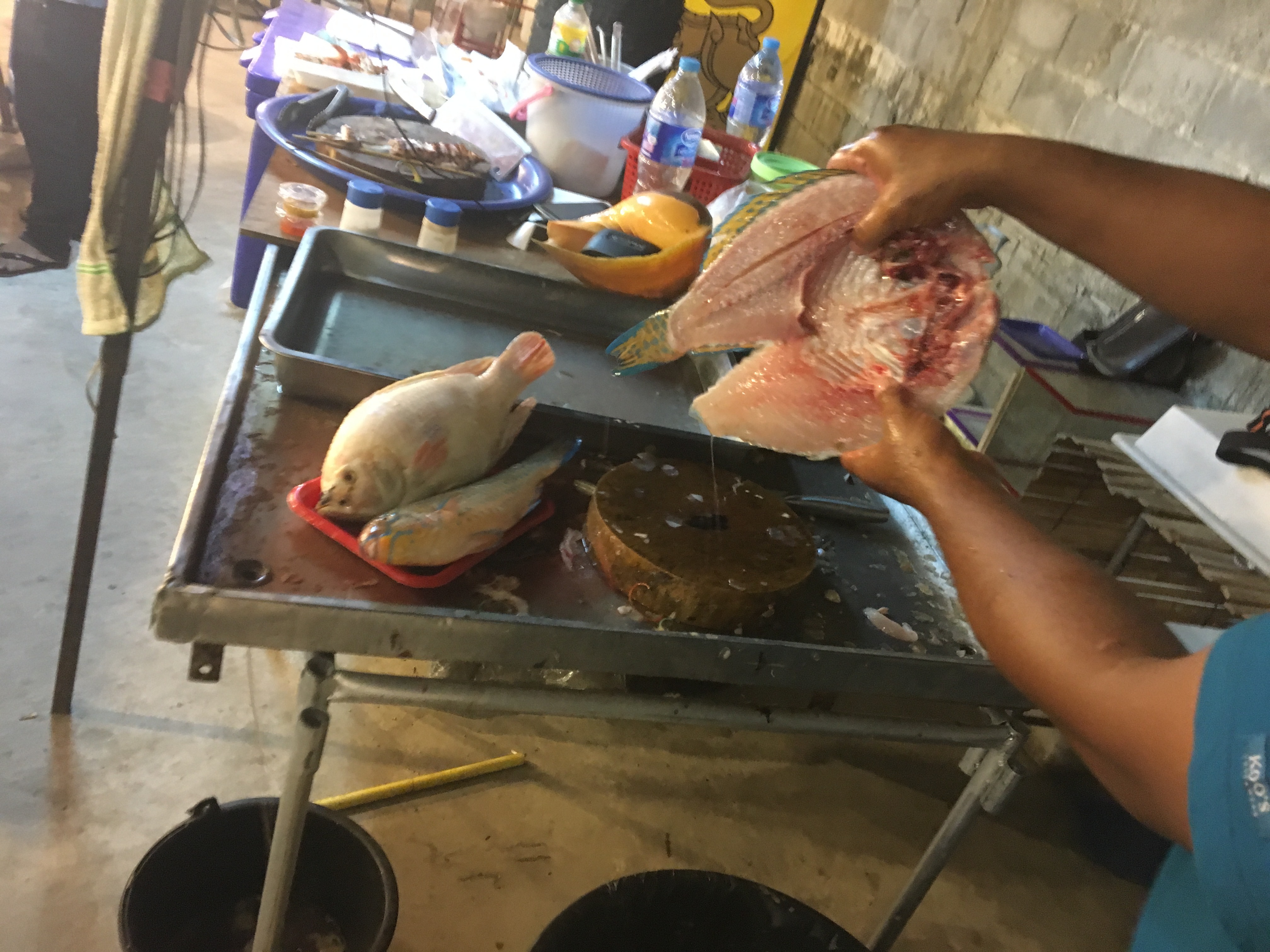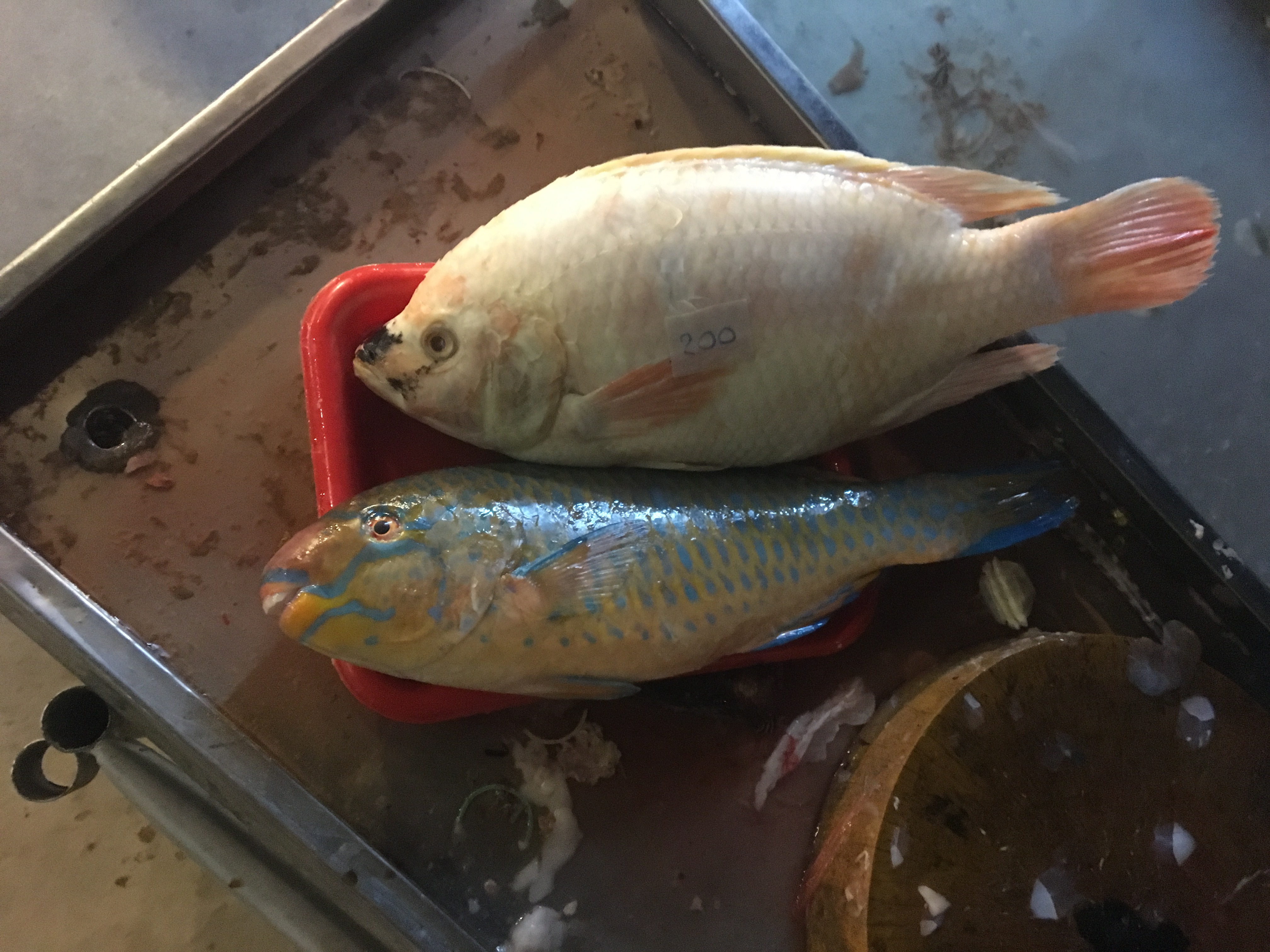 In this way we have finished another day in Thailand. I invite you to follow my blog to see rest of our trip. See ya!
Zaneta loves challenges so deciding about career path she has chosen typical male industry. Woman who codes. Every 1-2 years she lives in different part of the world. Gym dates is something what she specialised in. Healthy lifestyle, extreme sports and motorbikes have stolen her hear years ago.