TOP 10 Assumptions That European Travellers Should NOT Assume In The Philippines
5
MIN READ
Since I moved to the Philippines one year ago, I always catch myself on assumptions. As everybody knows, assumptions lead to disappointments 🙂 I decided to share with you my experiences and surprises in the Philippines.
Don't make these assumptions about the Philippines – What European travellers should NOT assume in the Philippines?
Have you ever been to the Philippines? Have you ever been in Asia? Maybe some of the points will not be a surprise for you, let me know in the comments!
1. Having a washing machine in the apartment and a heater in the car
Imagine my surprise when I was looking for my apartment, at the beginning through AirBnb and then for a permanent one, and realised that most of the apartments don't have washing machines. I never would have thought to ask about it and it came up to be my mistake 🙂 Read more about this topic in my previous post TOP10 things which I miss in Philippines.
Once when we rented a car for our trip, I was really surprised that we didn't have a heater in the car. Of course, this makes sense in a hot country but it is still needed when you travel over the night.
2. Using a debit card online and transfer money between banks
When applying for a bank account in the Philippines, you will need to go to a branch to pick up your card. Standard BPI (Bank of the Philippine Islands) debit card cannot be used online nor in the stores nor connect to the Grab or Uber app. The card is EPS and most cash machines accept only MasterCard or Visa. In order to receive this kind of card, you need to apply for a credit card or top up card.
Moreover, you cannot transfer money between banks, it is just impossible. First you need to withdraw your money and transfer it to a different bank in the branch manually. Also your transaction history will not appear on your mobile or internet banking till 28th of each month. If you want to check your bank statement, you need to call customer services.
3. Easily find vegetarian or healthy food
Finding healthy or vegetarian food in the Philippines is extremely difficult. Most of the restaurants serves fatty meat and no vegetables. Read more about this topic in my previous post TOP10 things which I miss in Philippines.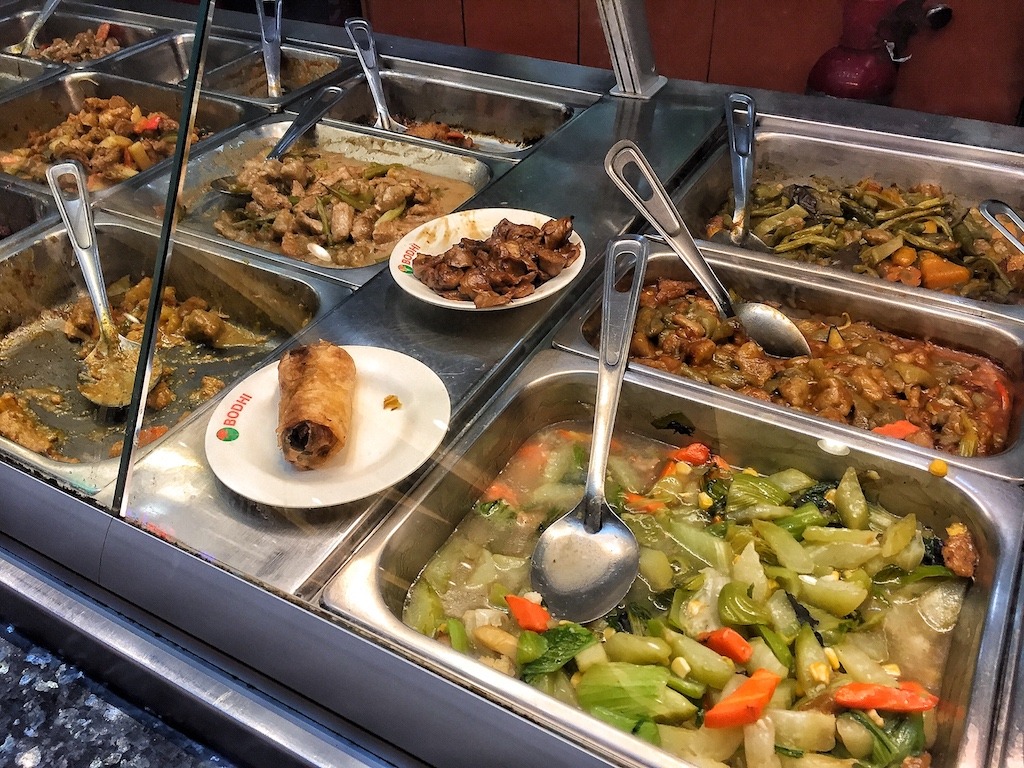 4. Delivery from Amazon or eBay
Yes! You cannot deliver to  the Philippines from Amazon nor eBay. It is not about delivery costs, it is just impossible. However, there is a Filipino version Lazada which allows you to find and buy most of the items. I am really happy with Lazada, but it was a big surprise when I discovered that I cannot deliver via well known online stores.
5. Easy online booking
I decided to go to Siargao Island and it came up that there are no hostels available on hostelworld nor booking.com. I got a little bit stressed and started my research. My Filipino boyfriend explained that booking online is not popular in the Philippines. Most of the places don't exist on the Internet. You need to go to the place and find a hostel by walking in. The same applies for ferries or buses. You just need to go early enough to get your ticket, sometimes you need to wait 3-5 hours. Trust me, I have experienced it several times already.
6. Cheques as an old school payment method and payment via debit and credit card
Yes, Filipinos use cheques! You rent apartments and you give the owner post-cheques. The issues appear when you don't have a bank account in the Philippines, then you need to try and come up with an agreement between you and the owner.
Paying by card is not possible in most of the places. Filipinos still use cash as standard basic payment method.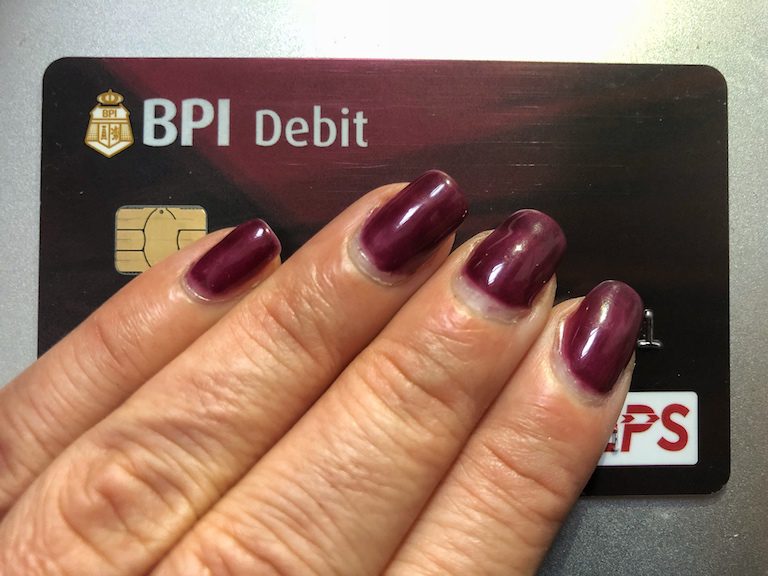 7. Toilet paper in the bathroom
This is my favourite point. Do not expect toilet paper in the toilet 🙂 Filipinos use bidets or a basket with water. Most of the time, you will find pieces of soap and a basket full of water to clean yourself. I started to carry around toilet paper myself or take tissues from restaurants 🙂 Moreover, you cannot flush toilet paper into the toilet, the sewage system is really weak in the Philippines.
8. Notice period for tenancy agreement
When you rent an apartment, do not expect to have a notice period in case you would like to leave earlier, there is no such thing in the Philippines. You usually can sign a contract for half a year but most of the time they prefer one year. In case you want to leave earlier, you will lose your deposit of two months rent.
9. Standard public transportation and fair road rules
Filipinos use jeepneys or tricycles, sometimes buses or trains. Do not expect metros or advanced buses. All public transport run vehicles in an unexpected time schedule.
A really important point to remember: Filipino law states that having a driving license is privilege and if you get involved into accident with a pedestrian it is your fault, always. You will be the one who will pay for the medication of a pedestrian and so on, even if he or she jumped under your car or motorbike.
10. Asian culture
The Philippines; an Asian country but doesn't feel Asian. The country has a huge influence from The United States. Filipinos speak in English, they love basketball and American fashion. Being in the Philippines doesn't really feel like being in Asia.
Share your experiences
Did you make any of these assumptions before your travel to the Philippines? Feel free to share your experiences in the comments. I am curious about other countries.
If you are interested in the topic, check out my previous blog posts TOP10 things which I miss in Philippines, TOP 10 Things Which I Love In Philippines, TOP 20 Things Of Living In Philippines From Other Expats' Perspective
---
SUBSCRIBE TO TRAVELLING NEWSLETTER!
Would you like to get information when new travelling article is available?
Subscribe to the newsletter and be up to date!
---
JOIN ME ON INSTAGRAM!
View this post on Instagram
View this post on Instagram
---
Other articles about the Philippines
---
PIN ME!

---
Editor – Natasha Jay O'Neil, please contact Natasha directly for queries related to her services.
Zaneta loves challenges so deciding about career path she has chosen typical male industry. Woman who codes. Every 1-2 years she lives in different part of the world. Gym dates is something what she specialised in. Healthy lifestyle, extreme sports and motorbikes have stolen her hear years ago.