5
MIN READ
Lately, the Magento 2 Front End Professional Certification and other Magento 2 certifications are a hot topic and I get so many questions about it, so I decided to share with you my fresh feedback, as I took the certification last week, just a few days before I wrote this post. I cannot share with you the questions I had, however hopefully this post will shine a bit more light on the topic, it may also make you a bit calmer and give you an overview of the potential questions.
What is a Magento 2 certification?
Ok, let me not be too detailed here. All of the information about the certification you can find on an official Magento website. At the time of writing this post we have 5 certifications:
In this post we will focus on Magento 2 Certified Professional Front End Developer since it is the exam I just recently passed. All my experiences shared in this post will be based on this exam. So let make you ready for Magento 2 Front End Professional Certification!
Is it worth it?
First of all, let's answer the question if there is any reason why you should take the exam. Let me share with you my own opinion. The short answer is YES, a more detailed answer is as follows:
If you are a developer, project manager or in any other position related to the development and management of a store based on Magento, it will increase your chances on the market. Me, as a person who holds interviews with candidates, I do ask for a certification. It is not a MUST-HAVE but it will increase the chance of getting a job.
You will LEARN A LOT! I have a feeling that the Magento 2 certification exams are prepared much better than the Magento 1 certification exams. They are more difficult, but also more practical. The studying I did to pass the exam helped me to understand some of the unclear topics about platforms and this knowledge helps me during my daily work. Highly recommended!
How to prepare for a Magento 2 certification exam?
There is not an easy answer to this question. However, let me point out a few important places where you should start.
You need to have Magento 2 experiences. Magento isn't kidding around by saying that you should preferably have 1.5 years of experience (for frontend exam).
Study with SwiftOtter, their study guides are great and a paid test will help a lot. Read carefully through the materials, including the external resources which they refer to. I recommend paying $20 for all the test questions and then being able to take this test again several times. I firstly took the test after reading all the materials and then again once more just a few days before taking the exam.
Read

Magento 2 documentation

, especially the parts pointed to by SwiftOtter.
Join How To In Magento 2 Facebook group to ask questions and discuss your doubts with the community.
Feel free to check out

How To In Magento 2 blog post

series to expand your knowledge.
Should I take it online or at the test center?
I thought I would share with you a little bit about a new possibility, which is taking the test online. I didn't use it, but I asked around. Magento requires a special system on your laptop and an external camera, which needs to be set up and focused on you before the initial call. Personally, I think it is too much hassle. I recommend simply going to the test center unless you live in the jungle 😉
Feedback
It's been a few days since my exam. I took it in Manila, Philippines. Let me share with you an email which you will get after the exam.
Hello Żaneta, 

You have completed the assessment, Magento 2 Certified Professional Front End Developer on Wed Oct 17 21:12:28 MST 2018.
Overall Score: 76.66% 

Create Themes: 100%
Magento Design Configuration System: 100%
Layout XML in Themes: 72%
Create and customize Template Files: 100%
Static Asset Deployment: 66%
Customize and Create JavaScript: 70%
Use LESS/CSS to Customize Magento Look and Feel: 80%
Customize the Look and Feel of Specific Magento Pages: 69%
Implement Internationalization of Frontend Pages: 33%
Magento Development Process: 100%

Result: PASS 

Congratulations! 
You have passed the Magento 2 Certified Professional Front End Developer exam! You will receive a test completion email that contains your exam score. 

In my personal opinion, the exam IS NOT DIFFICULT. It is pretty straight forward when you have experience. I have been working with Magento 2 since Magento 2 was released. There were questions that made me think for a while. I think, based on 60 questions, I had around 10 questions which made me read them all over again, as I couldn't get them correctly. Also, the answers are really similar in some of the cases, which makes you doubt yourself. Just focus, read carefully and just do it!
Take a test
It is obvious that I cannot share with you the questions I had, but I can share with you examples. I know, I know, I am getting there, as it is probably the reason why you arrived here. After submitting your answers you will receive an email with your results. Feel free to come back to this post, as questions will be added with time. Let's start!
---
This quiz was created based on my own experiences. It will not guarantee you to pass a real Magento 2 Frontend Certification. If I made a mistake, please, add in the comments below, I need your contribution to make these materials better.
---
SUBSCRIBE TO THE NEWSLETTER TO GET MORE QUESTIONS!
Did you enjoy the test? We have more questions! Subscribe to the newsletter in order to receive more questions.
---
MORE MAGENTO 2 TUTORIALS
---
JOIN THE GROUP ON FACEBOOK!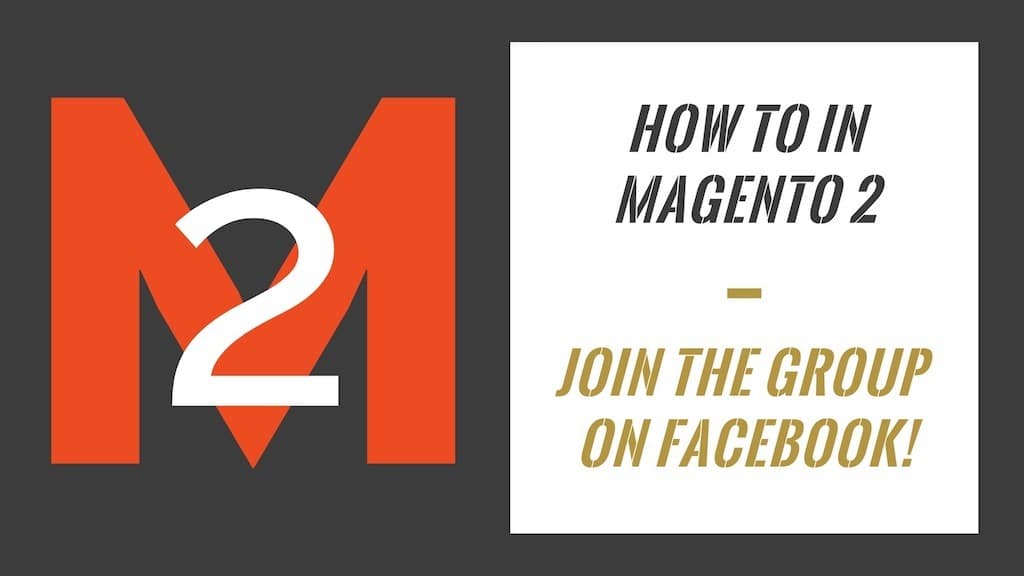 ---
JOIN ME ON INSTAGRAM!
View this post on Instagram
View this post on Instagram
---
PIN ME!

---
I hope it can help with your journey with M2! Also feel free to give your feedback and advice. In case I made a mistake, let me know! I am only a human being 
Did you find this post useful? I would be more than happy if you share it with your friends, maybe someone else will find it useful as well. Good luck!
---
Editor – Natasha Jay O'Neil, please contact Natasha directly for queries related to her services.
Zaneta loves challenges so deciding about career path she has chosen typical male industry. Woman who codes. Every 1-2 years she lives in different part of the world. Gym dates is something what she specialised in. Healthy lifestyle, extreme sports and motorbikes have stolen her hear years ago.