6
MIN READ
Last couple of weeks I had occasion to join (from observer's perspective) "[…] the hottest event of the summer with over 2 Million Prizes at stake" organised in Manila, Philippines. My boyfriend has joined casting for category The Superbods and I thought it is a great moment for me to learn more about fit Filipino culture and have a great time.
Before we start, I would like to point that this post is based on my own impression and opinion from foreigner's perspective who has never been on similar events in Philippines. I would like to also mention that I am into fitness industry since years and I have fully understanding what healthy and fit should mean. Moreover I would like to impress my full respect to producers of the events and Philippines as a country. The post was created based on my private feelings to impress myself and inspire people for changes.
Century Tune Superbods 2018 in Philippines, what is that about?
Based on my own understanding, the event was organised by Century Tuna to promote healthy lifestyle in Philippines. The casting was for healthy and sexy male and female Filipino Heritage. The event had two categories:  Category 1 – The Superbods (18-37 years old); Category 2 – The Ageless (38-50 years old). "One male and one female for each category will be declared this year's Superbods and Century Tuna's next image models, winning Php 500,000each plus other exciting perks." – based on Century Tune Facebook page.
What has happened then?
Me and my boyfriend were happy to join first casting in Manila which took place 24th of February in one of the malls. Everything went smoothly and we were happy with joining the event. The atmosphere was amazing and we were enjoying watching all candidates.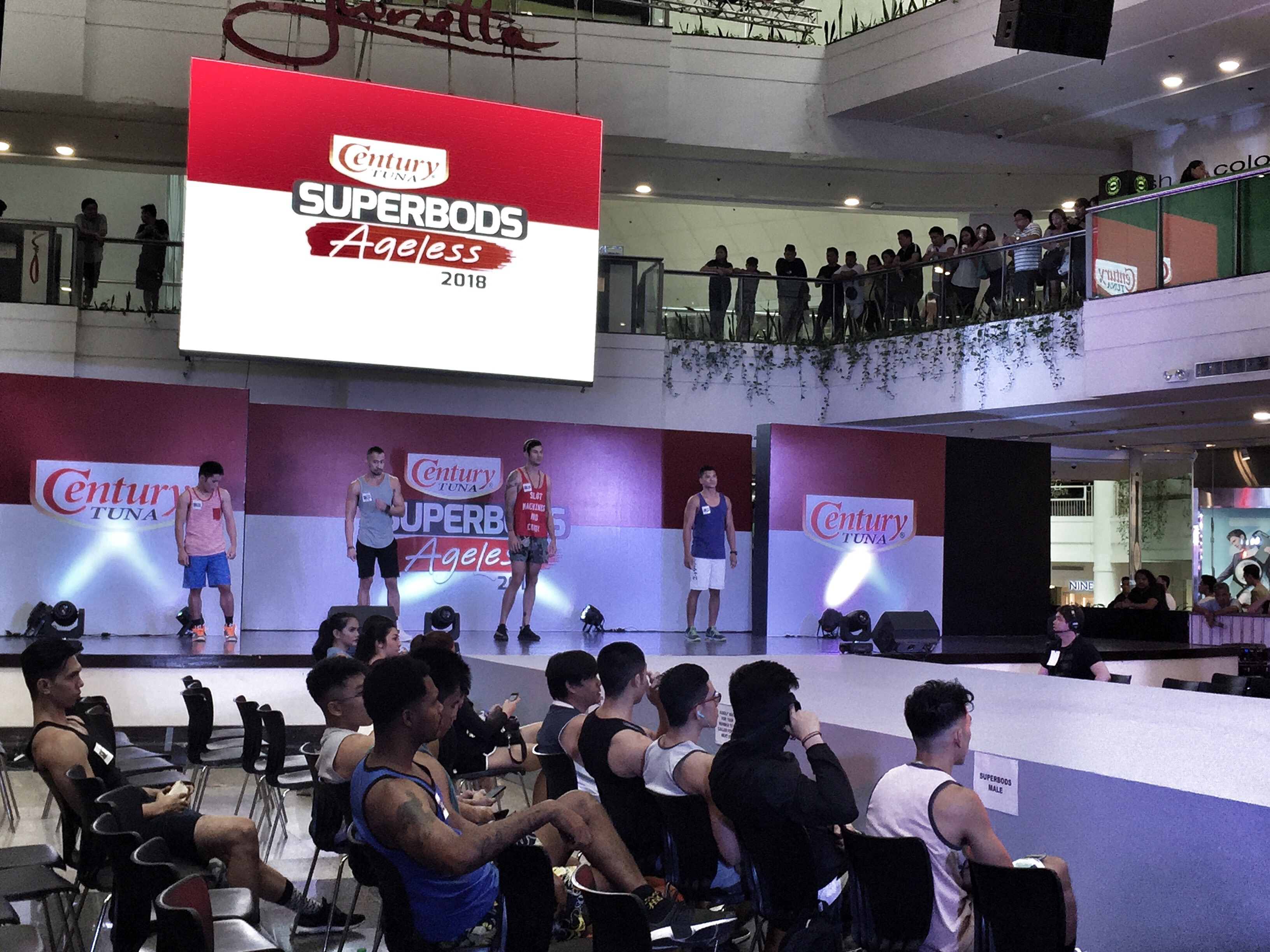 We have been invited for the next step following week which was another level of casting and announcements of final list. And it is where, step by step, my positive impression went away.
Why I am really disappointed?
Before I start, I want to mention that I have been thinking for awhile if I should even say anything about it but I decided that this post can actually make things better with the full responsibility for my own words.
Why restrictions?
First of all, the stage was located in the way that only "VIP" can actually see candidates' presentation. Lucky me, I was close enough to hear presentations from another room. Not sure, why the casting was restricted from crowd this time comparing to the first level, however let's agree that this kind of events has their own rules. Let's move forward then.
Rumours?
During the day we could hear rumours, saying that jury already knows what the final list is. Well, they are just rumours, right?
Healthy catering during "fit" event?
I think, it is my favourite part. Can you guess what was served? I think I will surprise you! Ready?
Lunch
For the lunch you could get super healthy fried in breadcrumbs prawns and chicken. Applause for choice of the meat. Additionally you could also get white rice, good choice for the country where white rice is eaten in huge amount and healthier version, which is brown rice, is not really known. What about vegetables? Ahh, not this time. Again, in the country when population doesn't eat vegetables, fit and healthy event promotes NO VEGETABLES.
Snacks
Let's not lose hope. What about snacks? Well, it is Century Tuna event so you will get sandwiches with tuna, of course. Nothing wrong about it. Great choice. However serving sandwich on white bread on this kind of events, where full wheat bread is not really known? Ok, I will not be so picky.
Goodbye bags
Yeah. We got also bags full of healthy snacks. Really? Well, not really. Century Tuna bags included boiled egg (honest applause for it), banana (it is ok, at least people on carbs diet can still eat it), tuna cans (fair enough, however why tuna version with rice?), and now we are getting to exciting part, salty nuts, milk chocolate and biscuits.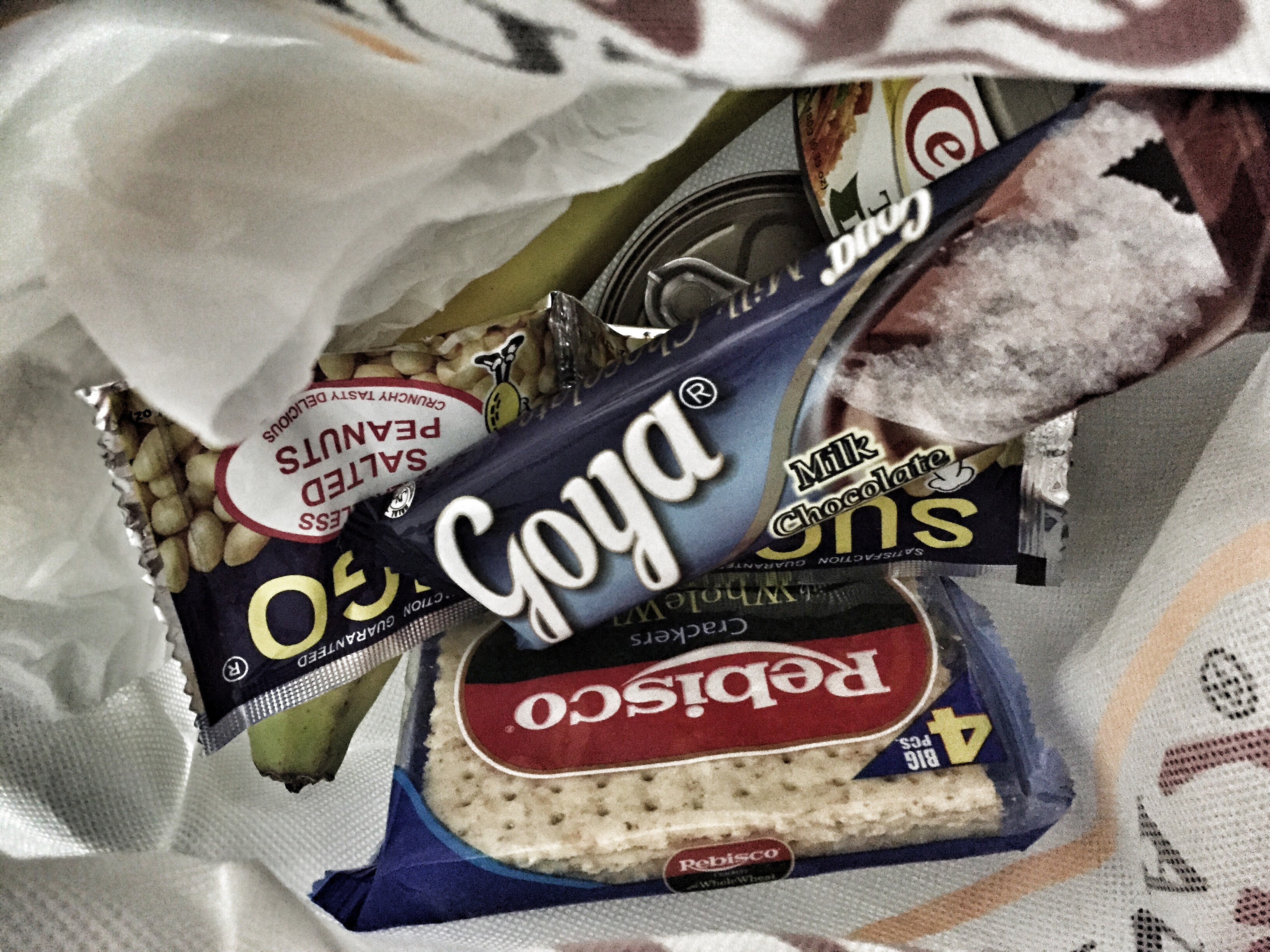 Am I really picky?
Let's agree that I can sound a bit picky. But you need to know some background. Philippines is a country with high risk of heart attacks and problems with blood pressure. Population eat a lot of fatty meat (I am talking about bad fat, not healthy fat), tons of white rice and that's it. No vegetables at all. During the event which is well known in Philippines, catering serves fried in breadcrumbs meat, no vegetables, rice and snacks like milk chocolate and biscuits? The producers are taking fully responsibility for this what they promote in the Philippines. Is it promotion of healthy lifestyle? This how we develop awareness and improve health? I will let you answer this question.
Final list which takes away hope…
After all great food which we got, we are finally here, on the final call. The crowd of around 200 people, beautiful female and handsome male. My own role over there was to observe and learn. As me and my boyfriend are into healthy lifestyle and bodybuilding competitions since years (separately till we met each other, and now together improving our knowledge) we were observing and analysing candidates to practice our own knowledge and experiences. I could easily choose top 5 male from all candidates and I was pretty confident about it. However decision was a big surprise…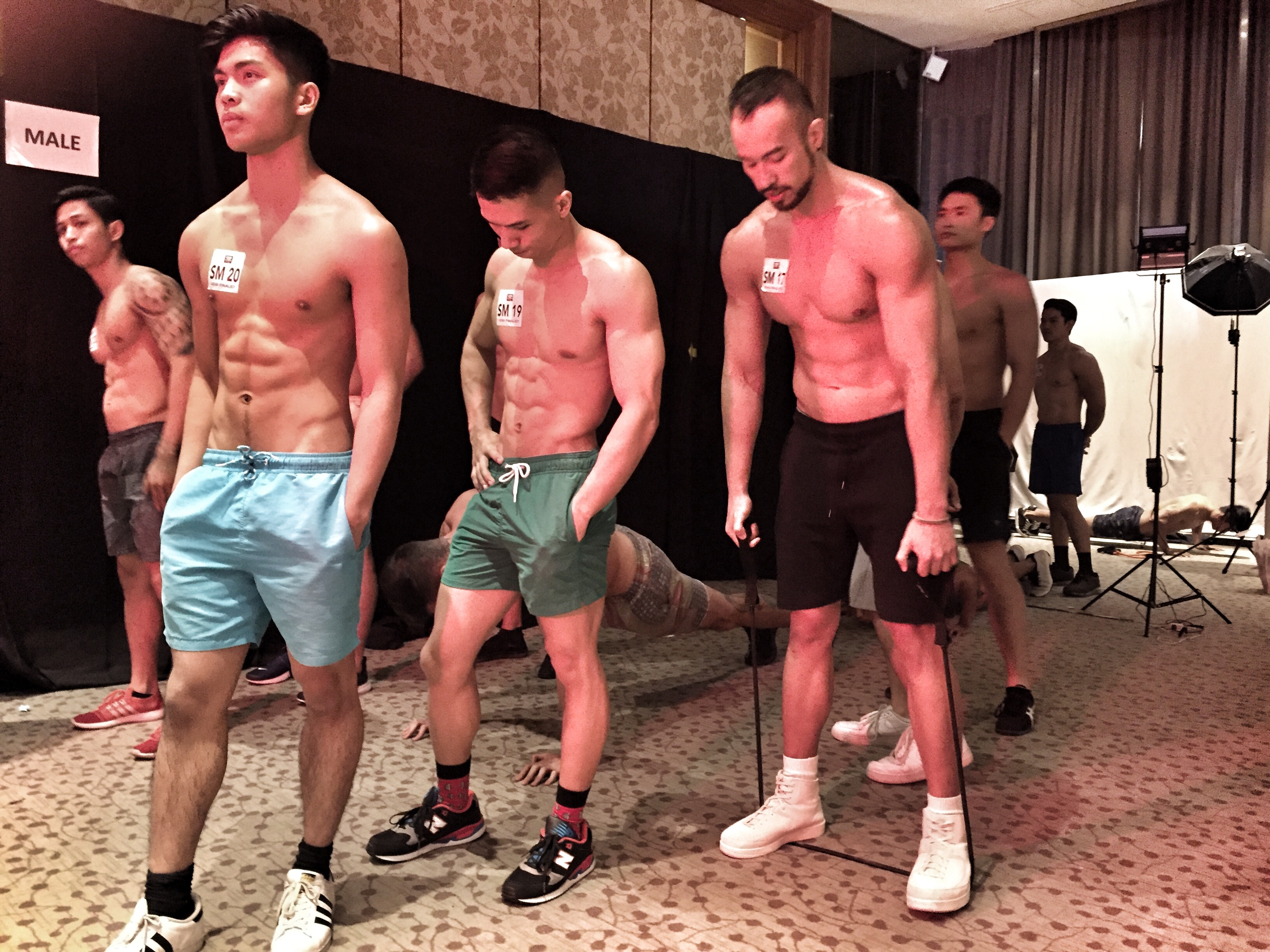 Why Century Tuna should be shame and why Philippines will not make any progress?
The final list was a big surprise for me. And yes, my boyfriend didn't get there. I want to point that this fact didn't has any impact of my own impression about the event. What fact had the main impact on my opinion? One of the main facts is final list. Who got to the next level?
Guys who just came back from the party night before, rich kids, European looking males, so much behind "fitness physique" boys and finally baby faces. It is worth to mention that in the message before the event, producers pointed to be in the best physique during the casting.
What is wrong about it?
I am picky again? Maybe I am just mad that my boyfriend didn't win?
Not at all. I don't see this as my boyfriend's lost or failure for couple of reasons. I am just extremely disappointed about the event itself.
What about female and males who has been working so hard and have been in extremely better physique conditions than final list? What about candidates who actually know what is healthy lifestyle about? What about Filipinos who don't have baby faces and actually looks manly? What about Filipinos who has been trying so hard to achieve something in this country and final list includes white rich people?  Ahh, maybe their personalities were better, I forgot that it was one of criteria… But the problem is much much bigger than this particular event, it is not about winners…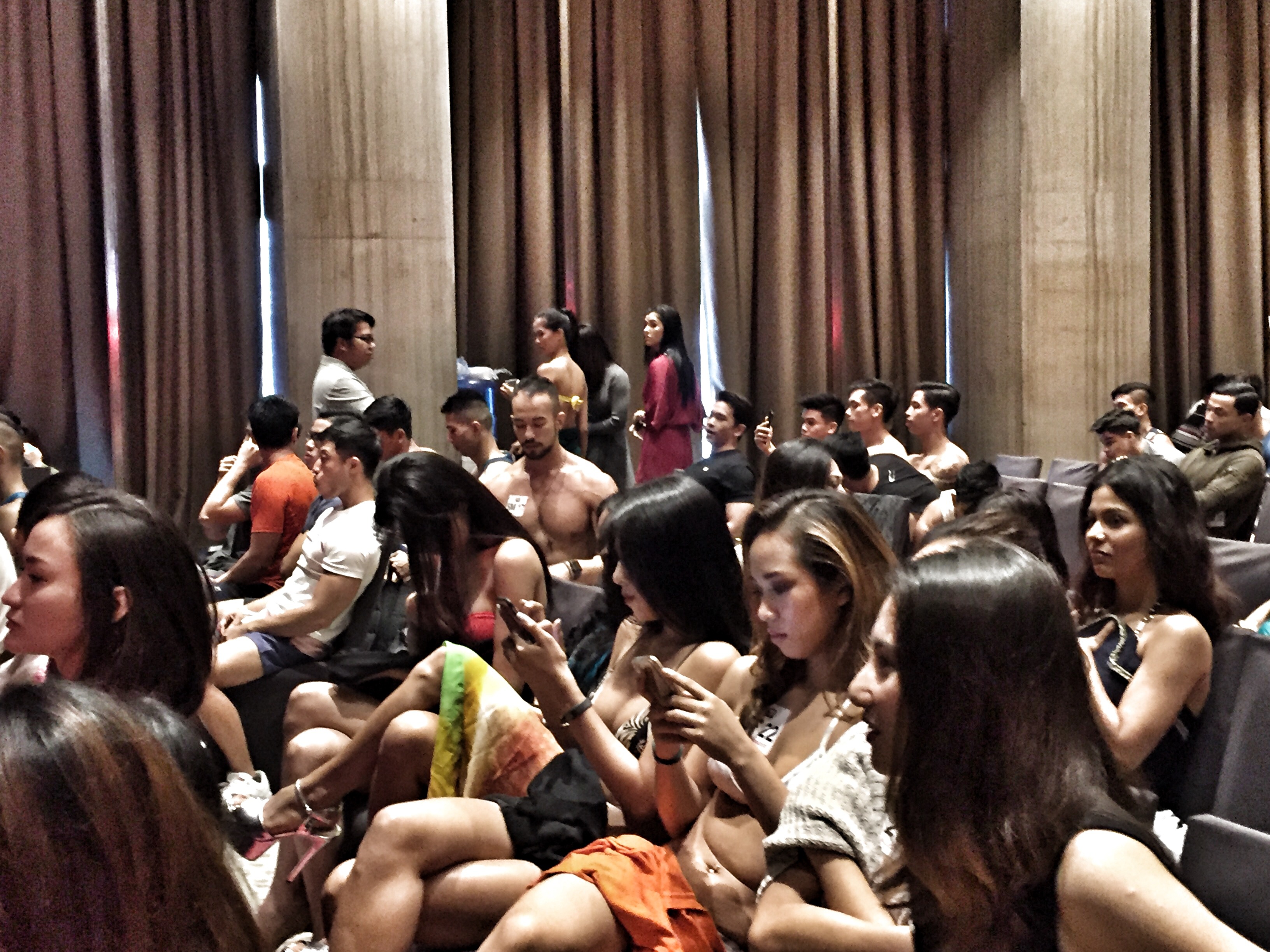 Philippines will never develop if people will not be appreciated!
My imagination about the event was to promote healthy lifestyle in Philippines, give hope for Filipinos who work hard for better future and I was super excited to see it. Unfortunately the event was about everything but not healthy lifestyle nor hope for Philippines. What was a reason for it?
Marketing? Money? Promotion of baby faces? Or "gay power" in fashion and modelling industry? It is a topic for another post. However I want to impress my statement to Philippines as a country as the problem is bigger, this event is only example of what is happening in Philippines.
Philippines, you are amazing and great country! You have beautiful and hard-working people! Don't allow to promote "cleanness" in the way that someone who does have beard cannot work in proper job. Don't allow to promote "you are better when you are whiter", what a bull***! Your colour of skin is super sexy and I would love to have this brown colour! And finally, I am not scared to say it – Don't allow be harassment by homosexual people. I HAVE NOTHING AGAINST HOMOSEXUAL PEOPLE! Just to be totally clear. But what happens in Philippines is so far away from social rules and homosexual people seems to feel much more power than rest of the society. Let's be equal! More about it another time…
Philippines, let's change something! Century Tuna, be healthy ambassador and give Philippines the hope for improvements, please. I also apology to everyone who feels I disrespected some of the parts, I didn't mean it.
More about Century Tuna on their Facebook Page and Century Tuna website.
Are you looking for diet advices or workout plan? Feel free to contact Zyd or myself.
---
PINT ME!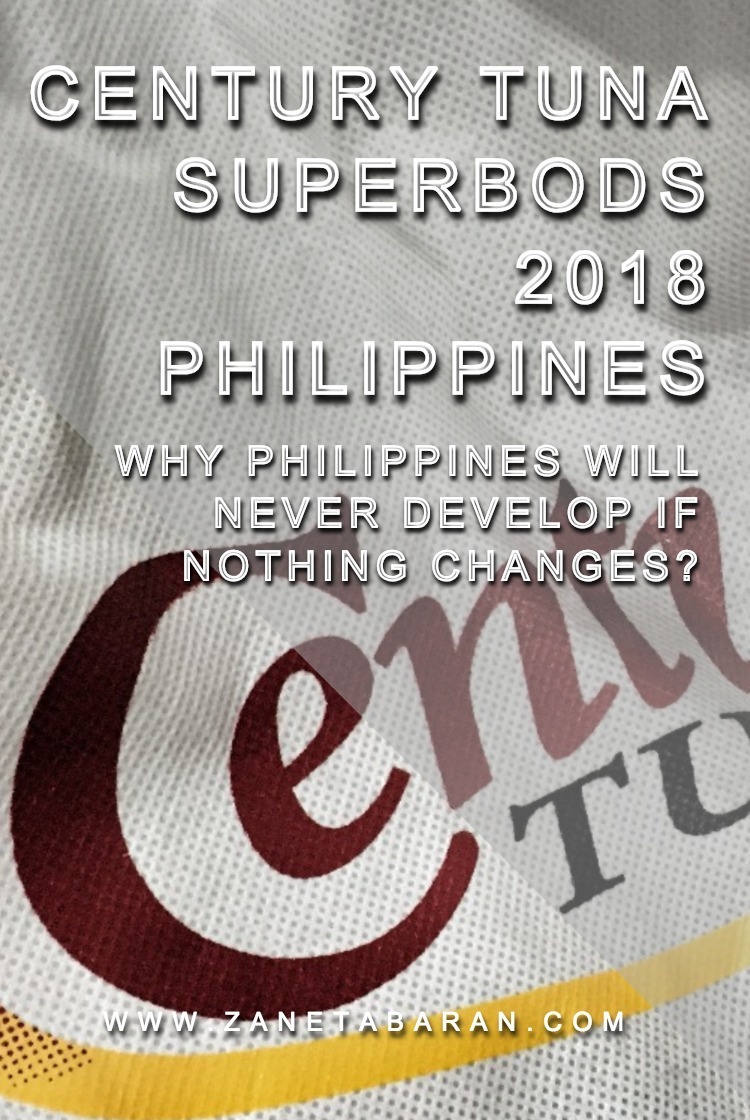 ---
Disclaimer
Century Tuna is not associated with the post in any way. All information added to the blog post are my own personal opinions based on my own experiences.
All pictures are taken by myself and it is not allowed to copy them for any purpose.
Zaneta loves challenges so deciding about career path she has chosen typical male industry. Woman who codes. Every 1-2 years she lives in different part of the world. Gym dates is something what she specialised in. Healthy lifestyle, extreme sports and motorbikes have stolen her hear years ago.