Interior Design – Welcome to our new apartment!
6
MIN READ
Interior design is definitely my big passion. Since a kid I have been designing my room, switching furnitureS every Saturday and I have always been dreaming about designing my own little house some day. Since I have been travelling a lot I have never got occasion to do so. Finally when I met Zyd and we decided to create our first home my dream came true 😉 We have started with Poland and renovate our first apartment just here. Later on we are planning to invest in the little house on the beach in the Philippines. Coming back to our renovation and interior design, I decided to share with you a little bit more details in the series Interior Design – Our New Apartment! Let's start then! Ahh there will be a lot of before and after pictures – I know everyone is loving them! 😀
Why we didn't build new house?
Let's start from the beginning and answer on the most common question. Why we didn't build new house instead of renovating old one. When we moved to Poland and we got great possibility to inherit second floor of the old house after my grandparents. The house is typical block type of place, made by family and friends with typical for polish houses old-school interior design. You are probably asking yourself why we didn't build new house by our own. Well, the answer is pretty simple. First of all, we are not planning to live here forever. We will travel through our life, we will always be between Poland and the Philippines. We want to invest more money into house in the Philippines, in Poland we just wanted to have our little place where we can always come back. Doing makeover of the old apartment in the family house was such a great possibility for us. We can use something what already exists, we can use old history of the house to make something new, we can be close to the family when we are coming back to Poland and we don't need to pay anything for rent. It was just perfect opportunity for us. And after living here almost a year, we still think it was amazing idea.
Our style of interior design
We didn't need to think too long if we are talking about our style. We like natural materials such as concrete, wood, linen, metal; loft and industrial touches; cosy and chill spots, calm colours, functionality as number one priority and possibility to transform old into new. All of it gave us perfect place just as we wanted.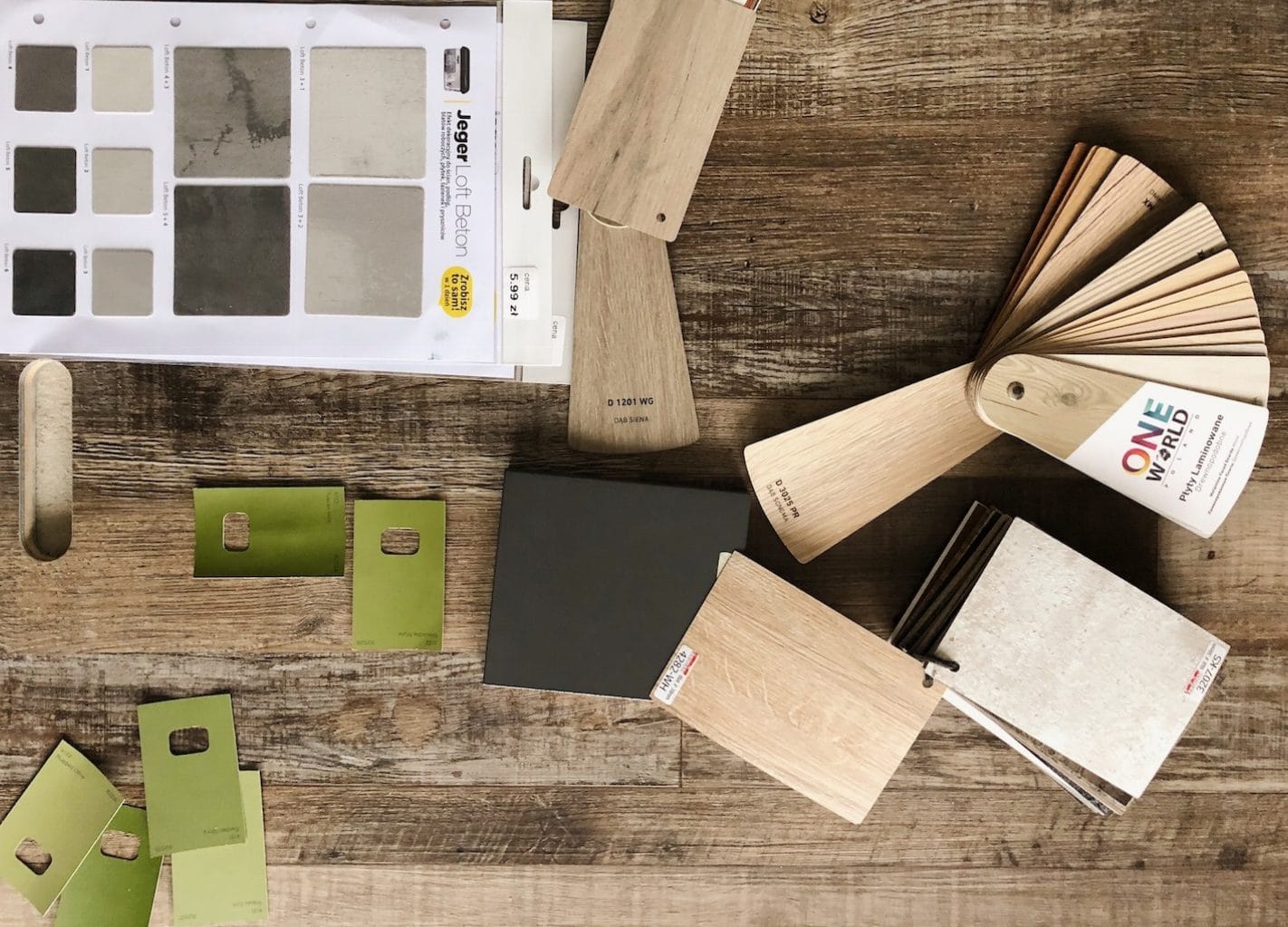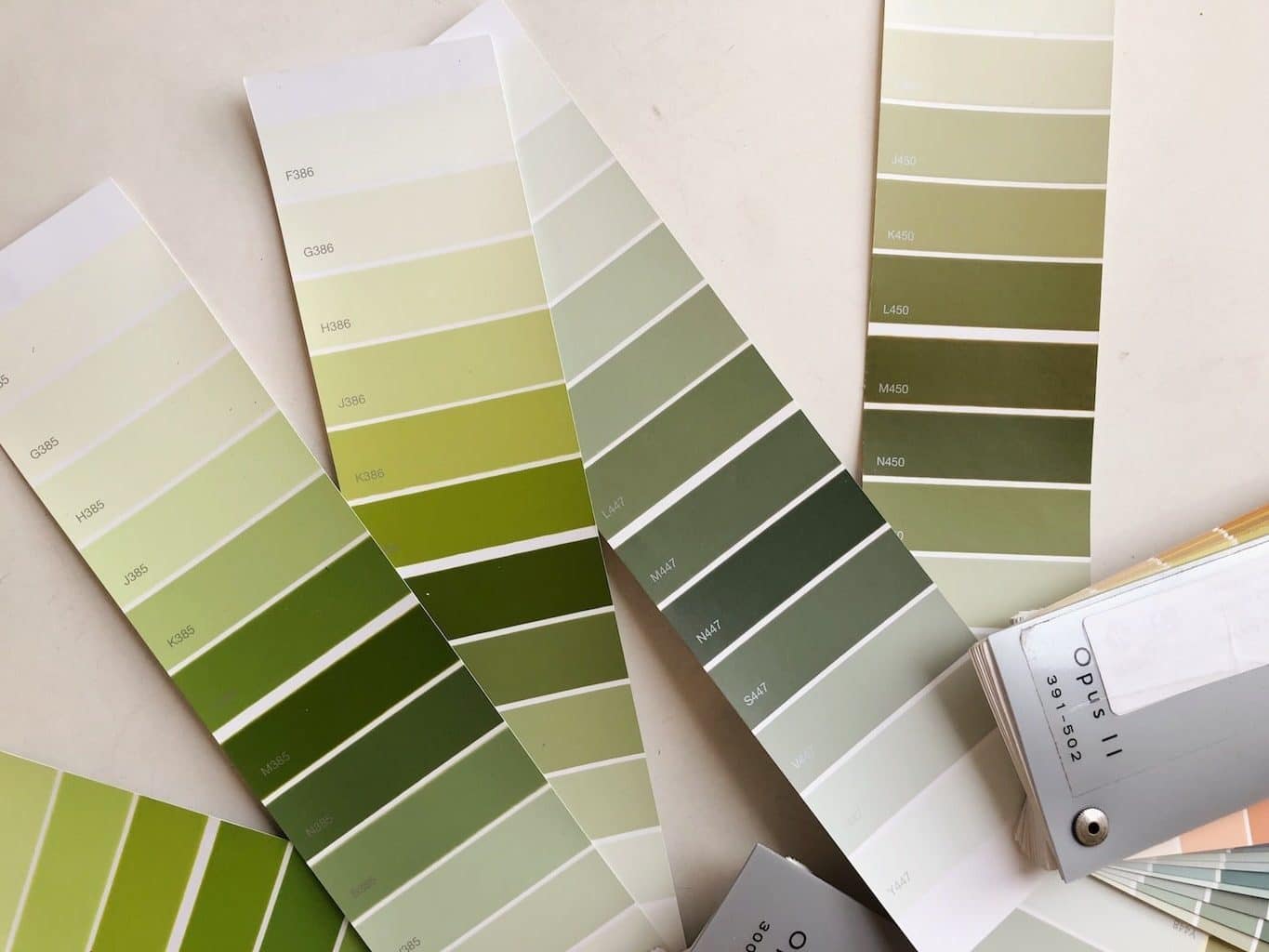 What was the plan?
We got really lucky to have Mrs Ania working with us as kind of architect. She made great new layout of the house in like 2 days. At the beginning we didn't plan to destroy walls but after checking its condition we just had to. Mrs Ania accepted the challenge and made totally new plan for the apartment over the weekend, just before leaving for her holidays in Asia.
Ahh yeah, that's just one of the pictures which I took as memories of our renovation, don't mind it 😀
Old vs New Interior Design
As I mentioned we have transformed old apartment into new apartment. We actually wanted to keep as much as possible the old parts of the house. We wanted to keep the history and based on it create something new.
Layout
The original layout of the apartment included closed kitchen with closed pantry, closed living room with balcony, bedroom, small room, bathroom and square hall. Each of the rooms had really odd size and a lot of unused space. Since we already had to destroy walls, we decided to better utilise the place. First of all we have opened the kitchen to the living room which from time perspective was great idea! We have really often family and friends around and it is perfect place to enjoy each other company while cooking, playing, watching, eating. In the open space we have currently kitchen, living room, dining room (we didn't even plan to have dining room but Mrs Ania made a great suggestions to actually include it), hall with two wardrobes and … home office!! I thought to make home office from the small room but lucky Mrs Ania got better idea and we made perfect space for open but kind of closed office. We also transformed pantry into second part of the bathroom, currently we have one space for the toilet and sinks and another space for bathtub and shower – again it was great idea! I love that our bathroom feels like SPA. We also have perfect size bedroom with pallet bed, big wardrobe, mirror and sitting area under window – another great idea, me and Zyd love sittings under the windows! And finally we still have small room which we can use as guest room or baby room later on. We utilise the whole space which was really important for us. Now let's see the new layout!
Old layout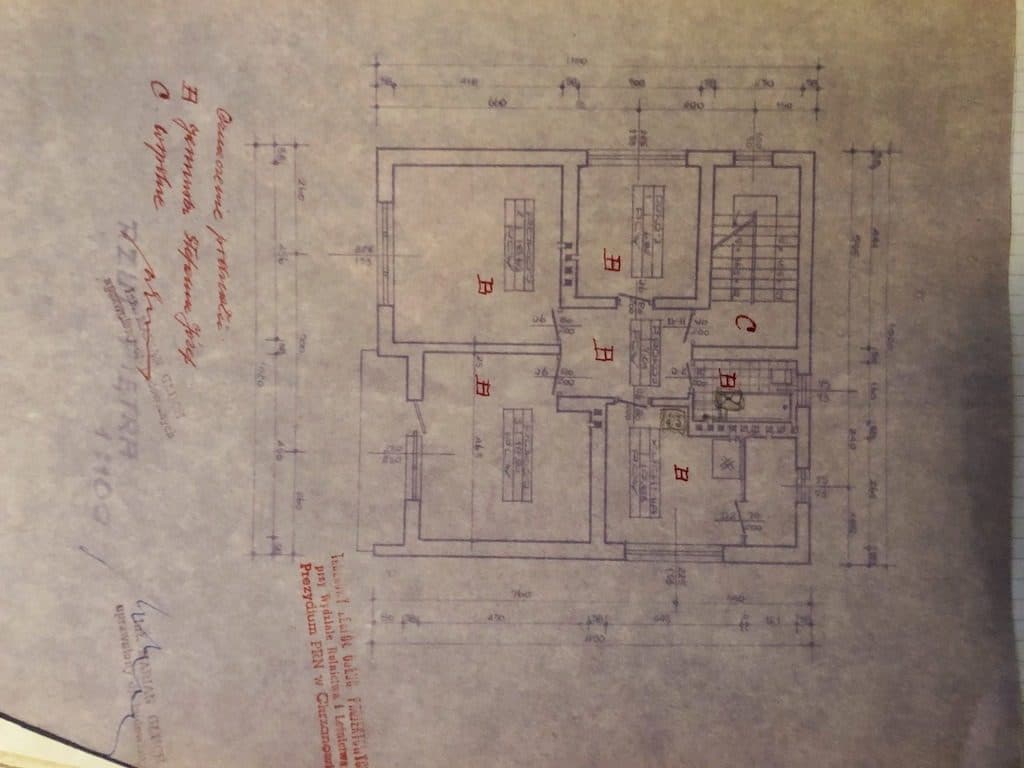 New layout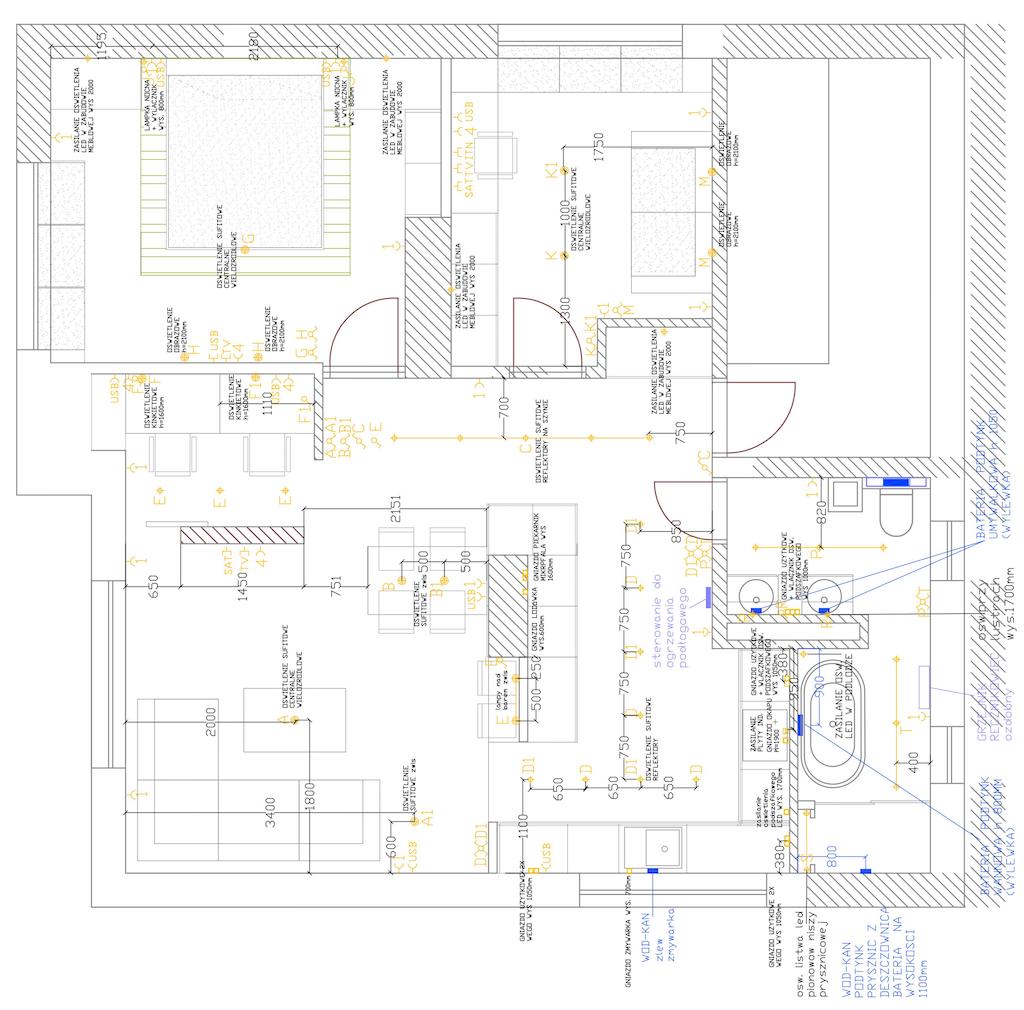 Electricity
It is something what I was struggling with and I am so happy I had Mrs Ania with me. As you can see on the plan above, she made amazing play game with lights. Yes, we have a lot of lights but it is what I really wanted. The apartment is pretty dark, on the floor below where my mum lives is always too dark and I wanted to make sure that I have many lights and I can make different climate in different parts of the house. Also the warmness of the lights was super important for us. We decided to keep warm lights in the living room, dinning room, bedrooms and part of the bathroom where is bathtub and shower, thanks to this we can keep cosy atmosphere in the places where we want to relax. In the office, hall, kitchen and part of the bathroom where there are sicks (for my makeup of course!) we keep cold lights so we can focus and be more active. Moreover the natural light also plays huge role in the house. The sunrise is on the kitchen and bathroom side, the light in the morning perfectly plays during our breakfast, while living room and bedrooms are on the sunset side so we can enjoy golden hours while chilling.
---
SUBSCRIBE TO INTERIOR DESIGN NEWSLETTER!
Would you like to get information when new interior design article is available?
Subscribe to the newsletter and be up to date!
---
Water
We kept kitchen and bathroom in the same spaces of the house where they were originally. Thanks to this, we didn't have to transfer many water points. I should also point that we don't have washing machine in the apartment. We decided to keep it in the basement since we have a lot of space over there. Moreover we also have gas flooring heater which works perfect for us.
Another floor
Since we are living on the second floor of the house we also have attic. It is great possibility for us to extend our apartment later on and look… again, we utilise place for our needs, we didn't need two floors now, we made one and maybe some day we will do the second one.
Plans…
At the end let me give you sneaky peak into our design plans of our new apartment. In the next post you will be able to see how it came up in real life!
That's it for today! I hope you enjoyed this introduction and you cannot wait for another posts in this series. In the next episode I will share with you renovation of our hall and entrance to our place. Before and after pictures are coming!
---
PIN ME!

Zaneta loves challenges so deciding about career path she has chosen typical male industry. Woman who codes. Every 1-2 years she lives in different part of the world. Gym dates is something what she specialised in. Healthy lifestyle, extreme sports and motorbikes have stolen her hear years ago.