5
MIN READ
Since last year I have shared with you 27th Birthday – Past Facts & Future Notes I decided that it is time to do the same this year. However before I will start I need to tell you something… If you are here with me longer than a year, you will notice that the post mentioned above had a different title last year. Yes, I wrote 28th Birthday which wasn't the truth! It was my 27th birthday and I just realised and changed title on the previous year post. Yes, I actually made a mistake with my own age and I gave myself additional year. I don't mind it but it is a funny situation. So this year, finally I would like to invite you to the post about my 28th birthday!
If you are interested in reading a little bit more about my life, check out 27th Birthday – Past Facts & Future Notes, where I talking about my life experiences.
What has happened in the last year?
Last year I wrote that the previous year was one of the most important that time. Well, this year I will write exactly the same. The last year of my life was extremely important, let me explain why.
Career
I have changed my job! After 4 years of working with Vaimo I have decided to leave. No, there is nothing wrong with the company. I just needed some changes, I felt like 4 years in one company is enough and I needed new challenges. Currently I am working with global corporation and I couldn't be more happier with this decision. It finally feels like I am doing what I want to do and I enjoy new difficulties on my way.
---
Do you wanna learn more about my career, check out one of the blog post in Woman in Tech.
Travelling
I have been travelling a lot past year. However only two new countries are added to my list. Why?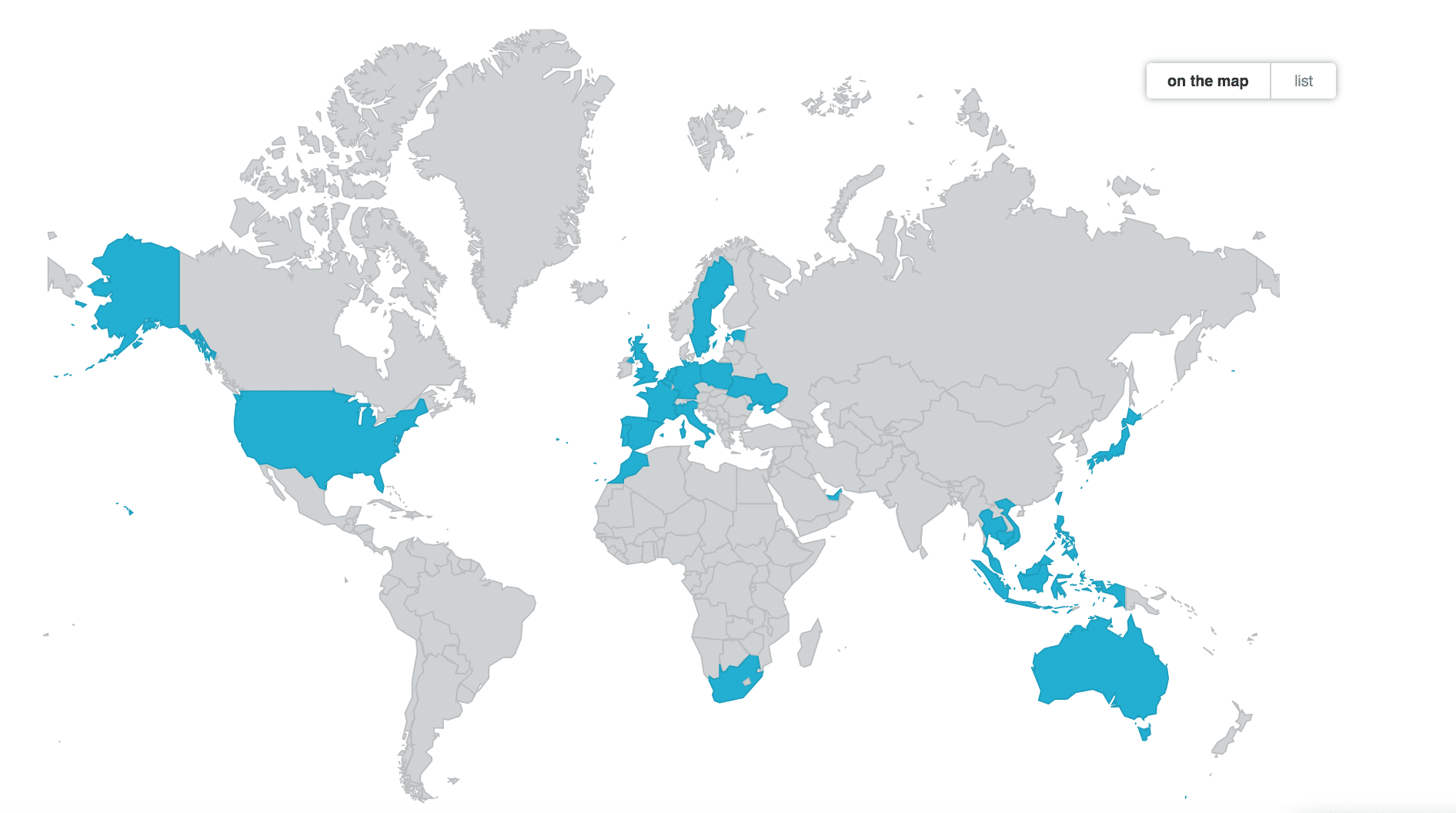 I have already only visited 17,33 % of the world!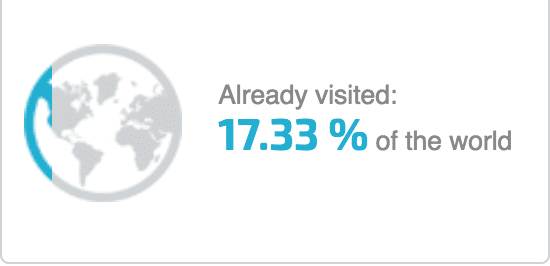 Because this year we decided to focus on experiences, not the places. We traveled to the same places which we already visited but we experienced them with new friends. It was so much fun and I definitely don't regret this decision. Two weeks in Boracay for Christmas, weekend in Hong Kong with friends, a few days relaxing on the Philippines islands, I definitely loved it! What about new countries? I have visited South Africa by myself, OMG, I felt in love with Cape Town, it is my favourite place on the world! We also visited United Arab Emirates together where we could move, however we decided no to do it. Why we made this decision, you can read on my blog post Why I didn't migrate to Dubai?
---
Follow me on IG @zanetabarancom to see a lot of amazing pictures from visited countries!
Physical & Mental Health
I am so happy with my progress. Especially I am extremely happy with my mental progress. I got to the point where I can spread and share my knowledge about important aspects as sleep, rest, stress management and much more. I can see huge differences in my own behaviour and reaction on the situation. And the topic Human Performance became my favourite one!
Lifestyle
Hmm, over here you can see a lot of changes! 🙂 First of all, we moved to Poland! Yes, you read it correctly. I moved to Poland, but it is totally different story since Zyd is with me. I can explore Europe and Polish culture one more time, but this time with great company. Moreover my family loves Zyd, literally! I am not even kidding, sometimes I even think, they love more him than me haha. And it is not the end, we got engaged! Yes, I said yes in May 2019 and I am really really happy.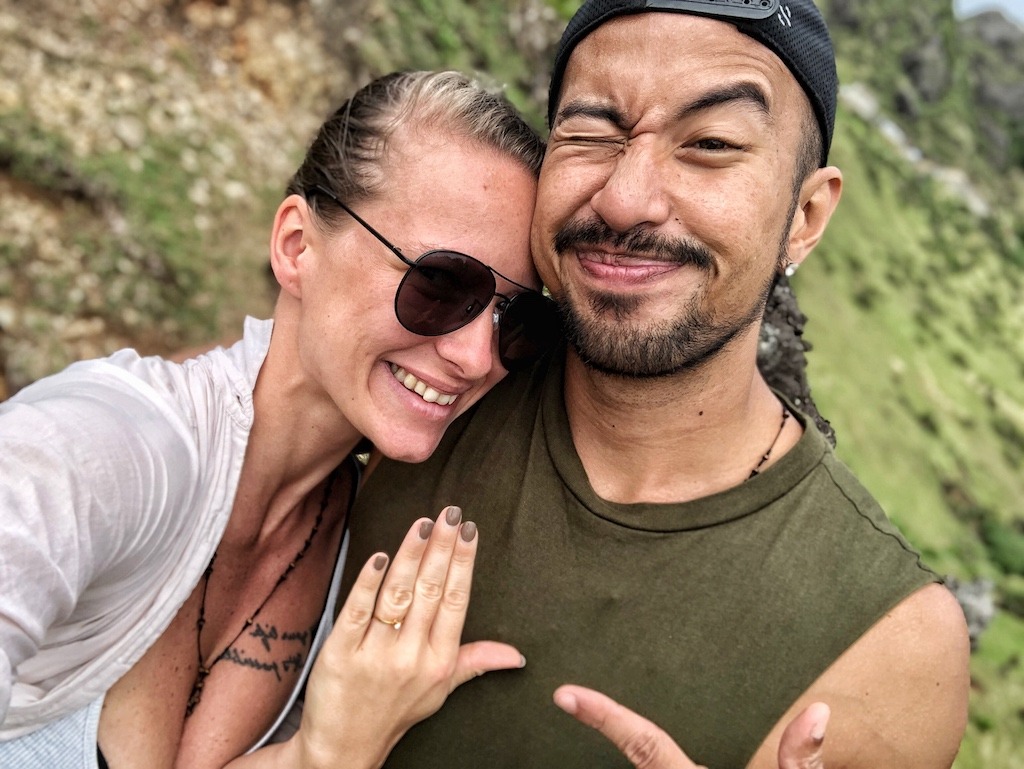 ---
Check out progress of our apartment renovation and much more on IG @zanetabarancom!
What about my plans from previous year?
So it is time to review what I wrote last year and if I really did what I promised to do.
I will focus on my body's condition to be able to join a bodybuilding competition next year.
Well, it is not bad but also far away from the competitions. However I am happy with progress, I gave best out of myself in certain conditions. Not bad, work in progress.
I will continue to focus and learn about human performance, the influence daily habits have on productivity, listen to myself and improve my mental health.
That's definitely was and is my focus. Still love the topic and learn something every day. Recently my routine was suffering but I have accepted the situation because of some important events in my life. Sometimes it happens and I am happy to always come back on the track.
I will focus on being in the present, appreciate the moment, focus on positivity, let go of things which I cannot control and learn how to build relationships with people.
Man, I made a huge progress here. I can really see it since I am back in Poland. I control myself much better, I am calmer, I have changed my priorities, I am grateful I can help and finally I enjoy relationships with people, even these difficult one. That was definitely a lot of work on myself and I am happy to continue my learnings.
What will be my focus on the next year?
Apartment renovation – I will not lie to you that it will not be my focus. Of course, it will be! I am about to create my first project, my first home and I am super excited about it. I will put energy into it and most of my focus.
Wedding preparation – this one which I always dreamed about – beach wedding. You know, I never wanted to get married but I always wanted to have a beach wedding. I loved idea about tropics, palm trees, white beach and turkus water. My dream is coming true and we are having our marriage celebration in Boracay, Philippines! That will be one of my main focuses also!
Health – I am planning to focus on my general health, I wanna check up my body, fix my smile, get proper preparation for future plans about babies, improve general health.
Enjoying our home – I wanna enjoy moments in our first home. I am saying first, because the next project will be house on the beach in the Philippines. Meantime however I wanna enjoy our new home, I wanna chill in front of TV, I wanna work in my amazing home office, I just wanna enjoy our time together.
And you? What will be your focus? While your are reading this, I am probably enjoying moments of my birthday so Happy Birthday to me! I would be extremely happy if you can send me some comments under this post, I would love to read them.
---
If you are interested in what I share with you, feel free to follow me on social media:
IG @zanetabarancom
Twitter @zanetabarancom
Facebook @zanetabarancom
Pinterest @zanetabarancom
LinkedIn @zanetabaran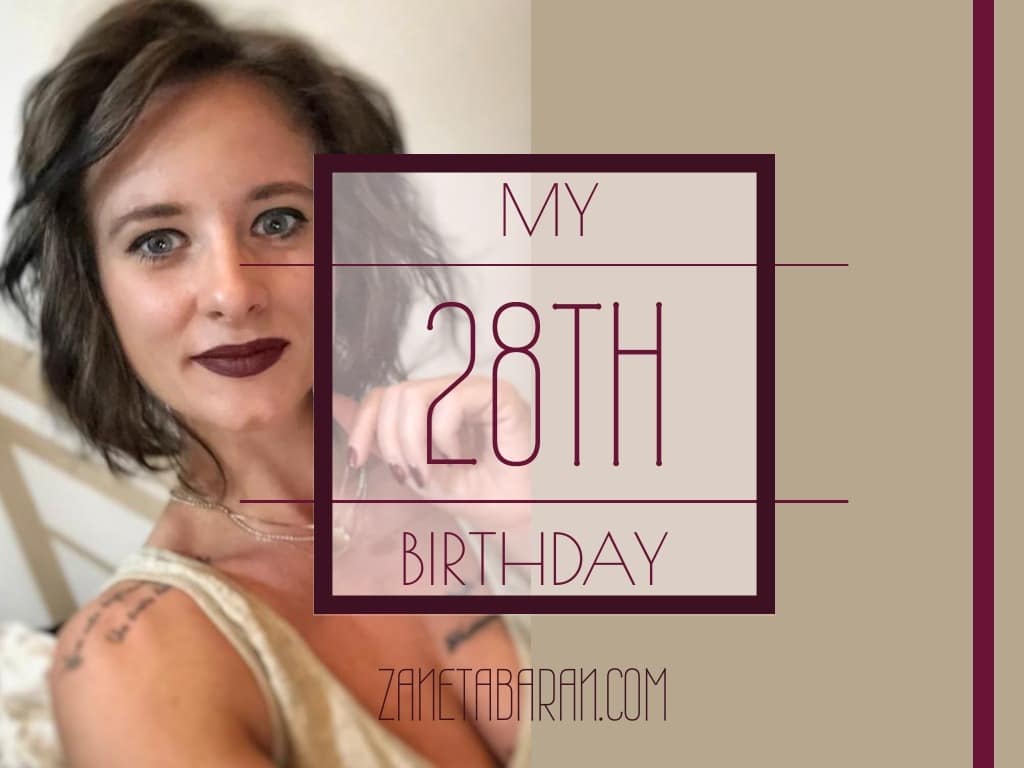 Zaneta loves challenges so deciding about career path she has chosen typical male industry. Woman who codes. Every 1-2 years she lives in different part of the world. Gym dates is something what she specialised in. Healthy lifestyle, extreme sports and motorbikes have stolen her hear years ago.