7
MIN READ
We booked our flights to Bali months earlier for August 2018. I was so excited to show my boyfriend The Gili Islands, as I had been over there already the year before. My excitement disappeared when I read about strong earthquake in Indonesia. Millions of news, videos, tweets and pictures with panicking and scared locals and tourists. Our flights were booked for 2 weeks later, I called AirAsia to get some information about our flights. We were told that on the day we fly, the flights to Bali were operating as normal and it would be safe to travel to Indonesia. We flew there on 17th of August for 10 days. Learn more about earthquake in Indonesia in 2018 on Gili Trawangan…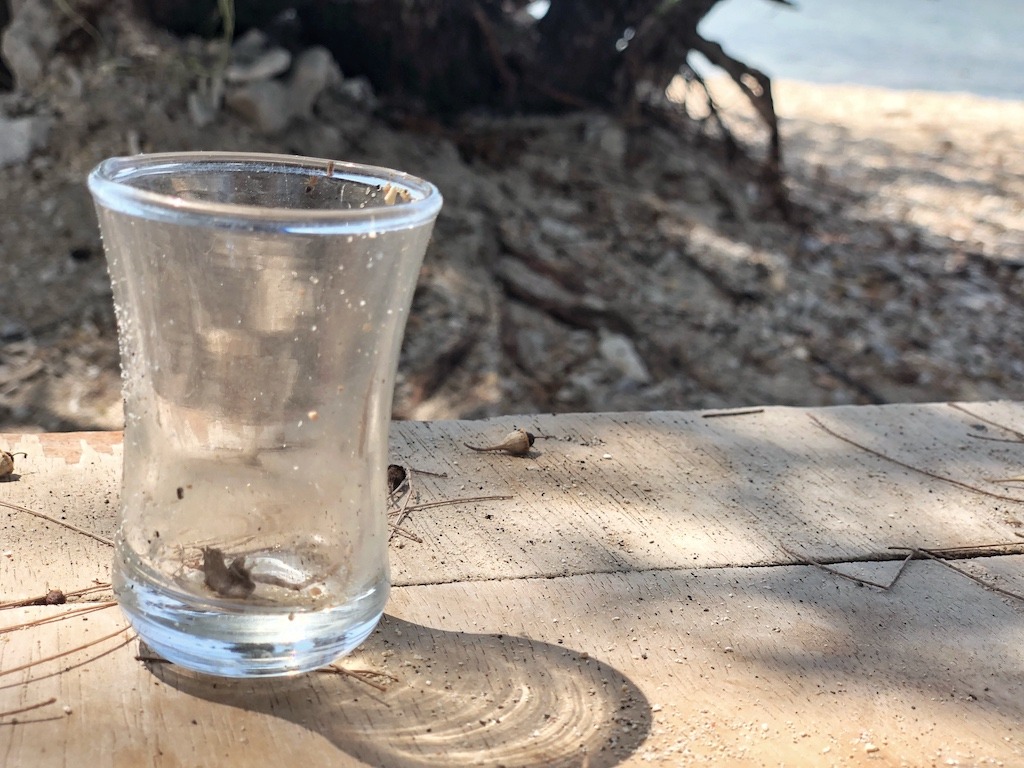 The deadliest quake came on August 5th measuring magnitude 6.9 and another on July 29th magnitude  6.4.

More than 560 people died in the August 5th quake, which displaced over 417,000 people.

Following a terrifying 6.9 magnitude earthquake that hit Lombok on August 9, the death toll for that tremor stood at 259, with the region being further rocked by an eye-watering 350 aftershocks also felt in Bali.

On August 19, two more large earthquakes rocked the island, the first had a magnitude of 6.3 and the second even larger at a magnitude of 6.9.
– https://www.express.co.uk/news/
What is the truth about earthquake in Indonesia in 2018 on Gili Trawangan?
When we arrived to Bali that Friday we had been asking around what the situation on Gili Islands was. The opinions were varied. Some said that it was still closed and asked us if we really wanted to go. Some said that it was safe and open for tourists. We were so confused to the point that I took action to get some proper information.
How to get the truth?
I did the following:
I messaged the hostels in the The Gili Islands. I searched hostelworld.com for places and messaged all of them on Facebook.
I opened Instagram and found pictures with Gili Islands as the location and added comments asking what the situation looked like over there.
The result?
Some hostels said that they were open and it was safe to travel. Some hostels said that they were still working on reconstructions and they were not open yet. On Instagram, most of the pictures that were posted that day were taken months ago. However, I found one person who was currently over there and she shared with me that she was there, it is safe and she will stay for a couple of days.
After all these messages we decided to go. We had been told by tourist companies that it was alright, the boats were running and we were good to go.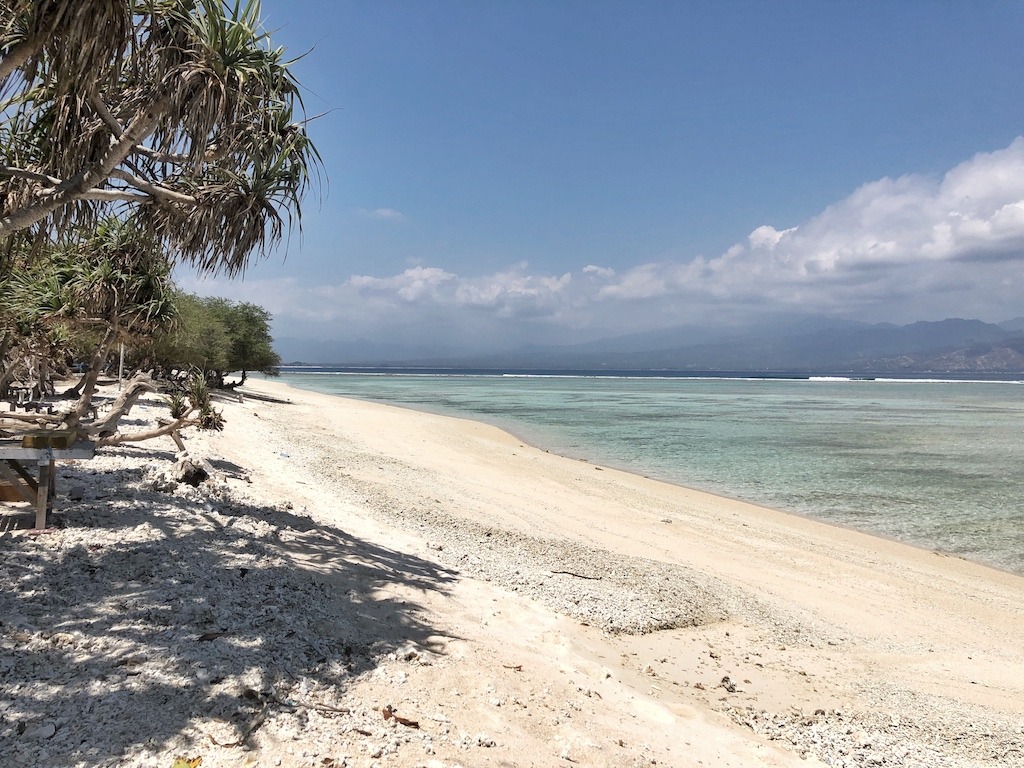 The world shook again
The night before our trip to The Gili Islands, on 19th August, we experienced another big earthquake. That time, we were in Ubud and felt it so strong for a really long time, at least 1 minute. The foreigners in our dorms started screaming and running around. We got confused again. Should we go? At 5am, we started calling our boat company to ask what the current situation was, were they still going? They said yes, so we went.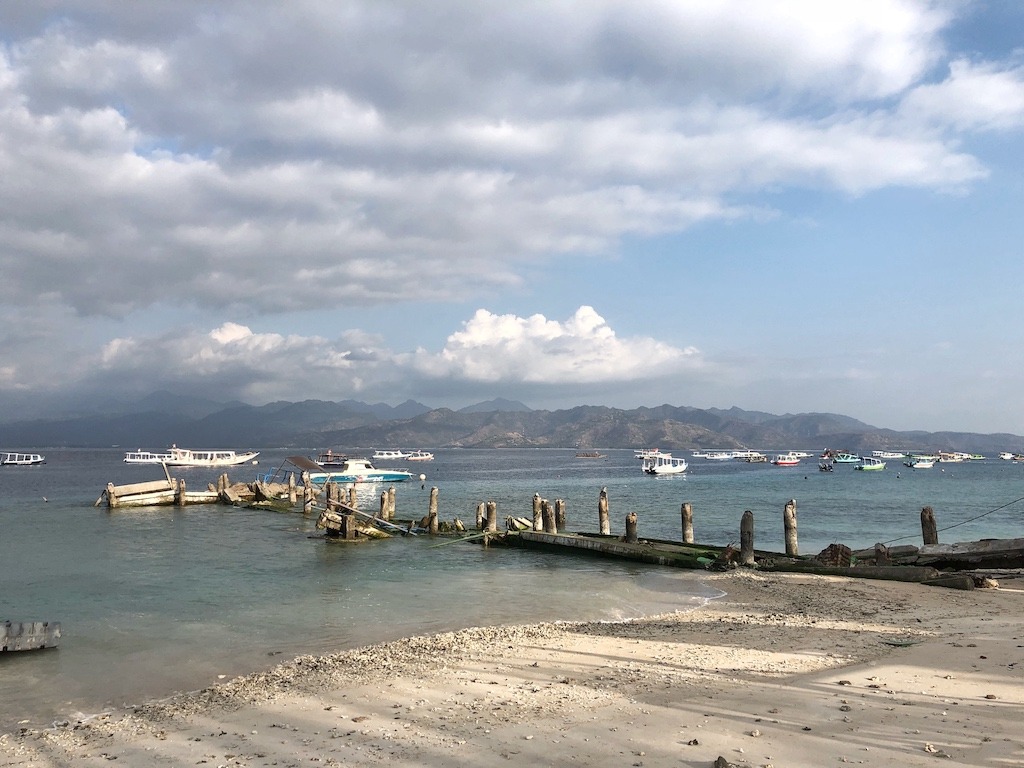 Behind the scenes
We arrived to Gili T in the morning. What did we see? We saw a ghost town. Only a few people around, mainly locals and foreign owners of the hostels. They smiled at us, asking why we had arrived. We looked around and saw everything destroyed. Literally destroyed. We went to the hostel, it was empty. We were the only two guests over there. We took abandoned bikes and rode around the island. The military guys were around, riding abandoned bikes as well, checking on every single person to see how they feel. We saw destroyed houses, lonely animals, a few kids playing on the beach and locals sitting on the street talking and smiling to us. We also saw young foreign people, mostly managers of the hostels or owners.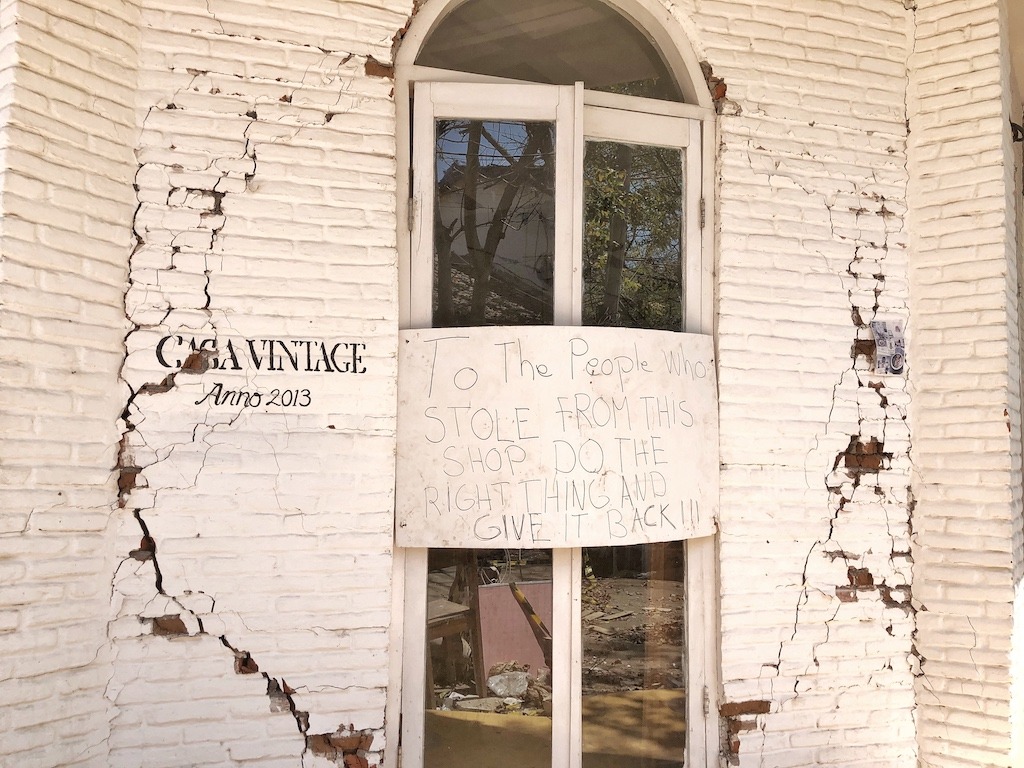 What had happened?
We got a chance to talk to the manager of our hostel. She shared with us her experiences from the first earthquake with tears in her eyes. I would like to highlight a couple of points for you.
First strong earthquake in Indonesia from the perspective of a German manager of a hostel on Gili T
The Gili Islands has workers mainly from Lombok, where their religion is Islam. After the first earthquake, the locals went onto the beach screaming and praying loudly on their knees.
As the islands were full of tourists who had never experienced an earthquake before, at the beginning they didn't understand what was happening, after that it was just shock and panic.
The warning of a tsunami made people run onto the little hill on the island and sleep there overnight.
The next day almost everybody left.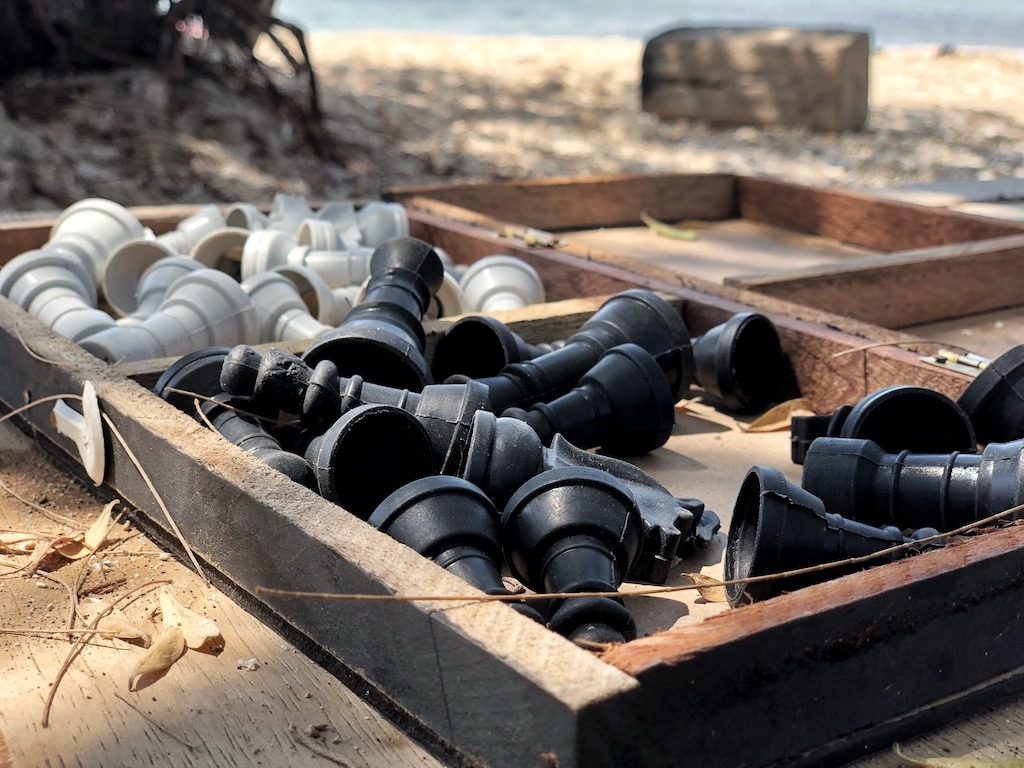 Now imagine all the foreign managers working on the island. They had never experienced an earthquake either, they now had to deal with a huge group of people, not knowing what to do exactly. What would you do in this situation? Now, they were left alone on the island again. A second strong earthquake hit, we felt it in Ubud. It made all workers leave to Lombok to spend this time with their families.
Why did the foreigners stay on the island?
To protect what was left.
To help because they felt like it is what they should do.
Because they had hope.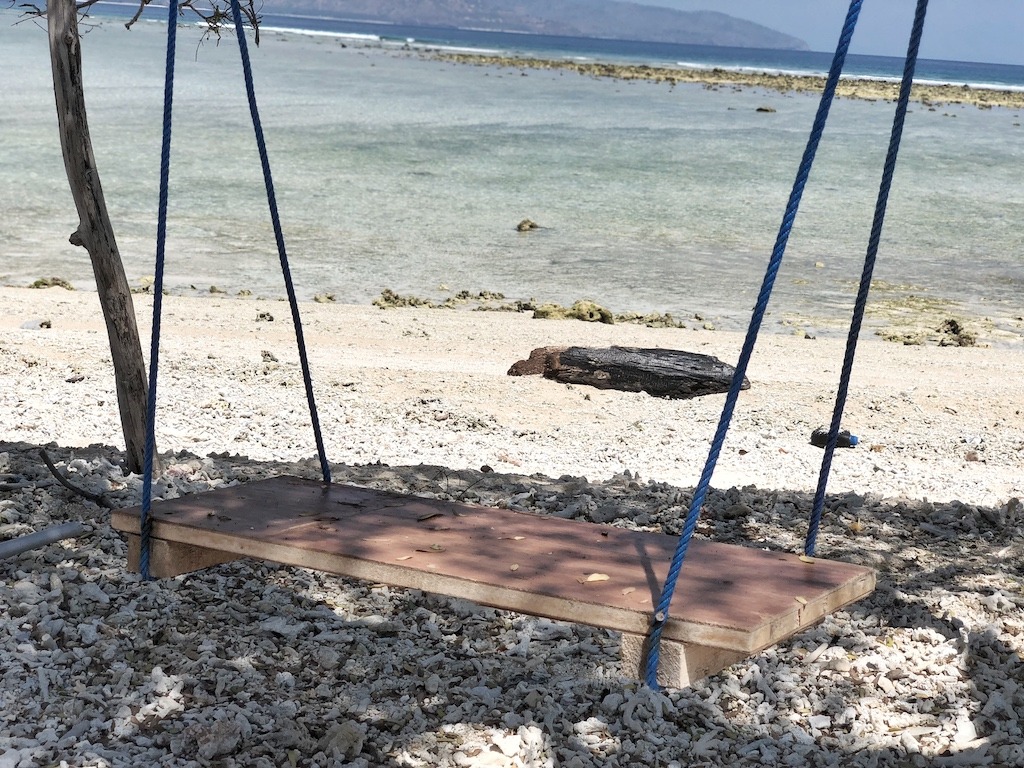 Am I doing something wrong?
Whilst riding the bike around the island, I started feeling really weird. I felt like I was doing something wrong. I felt like I shouldn't be there. There were people over there trying to rebuild their houses, there were white owners of the places smiling with fear in their eyes and there were volunteers feeding cats and dogs. I was riding around on this abandoned bike feeling so confused. I am on my holidays, I came to a place that is not ready for tourists, it was so selfish from my side and irresponsible. I felt like this until my boyfriend showed me another side of it.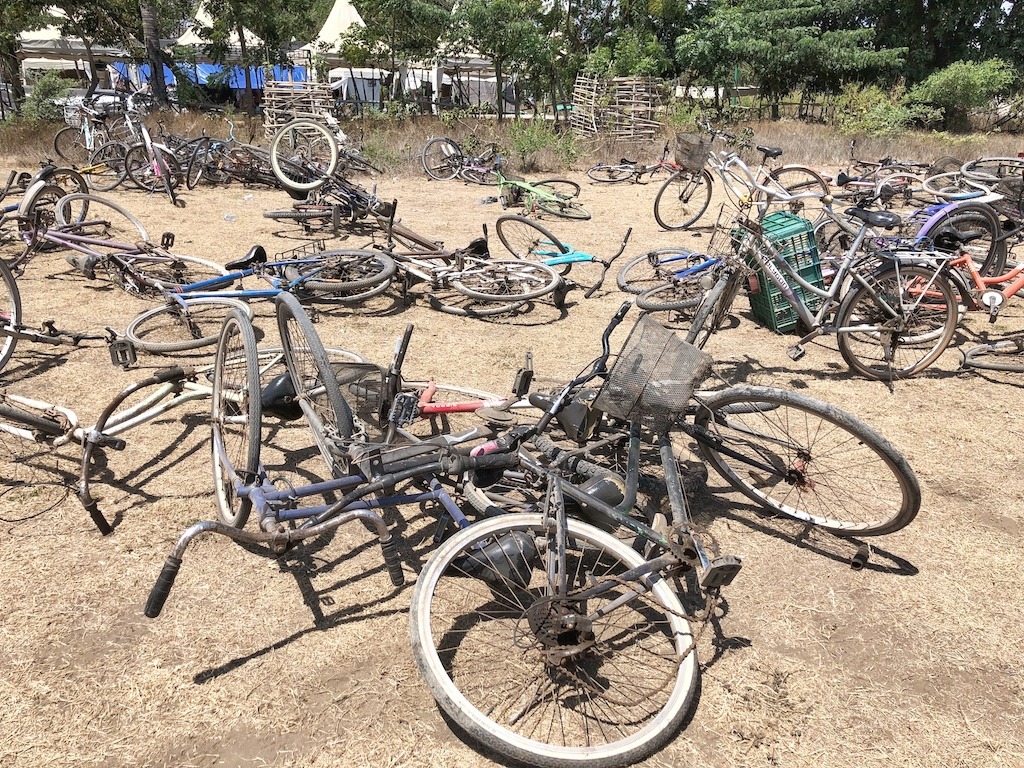 Hope
Hope, it is something that you can do every single day for every single person.
No stores, no food, no water
There were no stores, no food and no water on the island. There was only one lady selling noodles with tuna, who was so happy that we were buying food from her. There was a little destroyed store with some old drinks and an old man, who was so glad that we were buying something from there. There was a guy with a restaurant who had cold water and was extremely happy that we were his first customers. He even cooked the whole day and invited us for some dinner in the evening. And finally, there were the local owners of places, who gave us their food for free. They were so happy that we stopped and talked to them. By the end of the day, I understood why I was there – to give hope.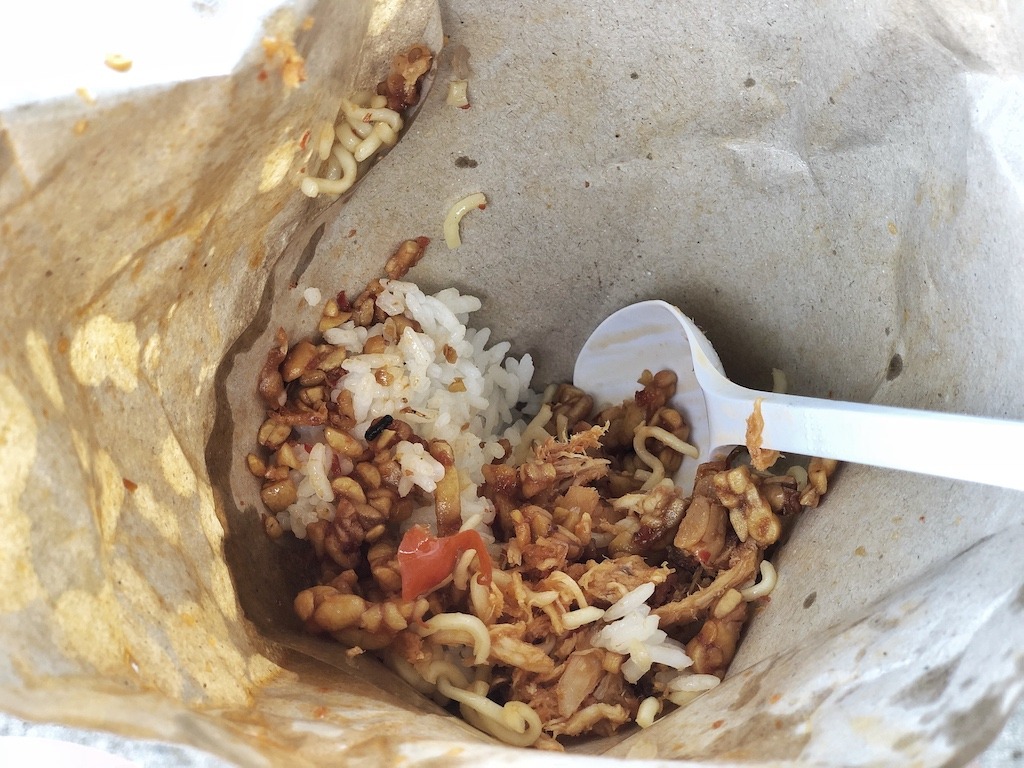 Community
The day we arrived, the community on the island organised their first dinner together. They had a chance to spend some time together after all these experiences and just have some fun. The dinner was free and the beer was free. This was the moment when I had tears in my eyes. People are good. People are amazing. In all this sadness, they found a way to be together and help each other with a smile and some conversation.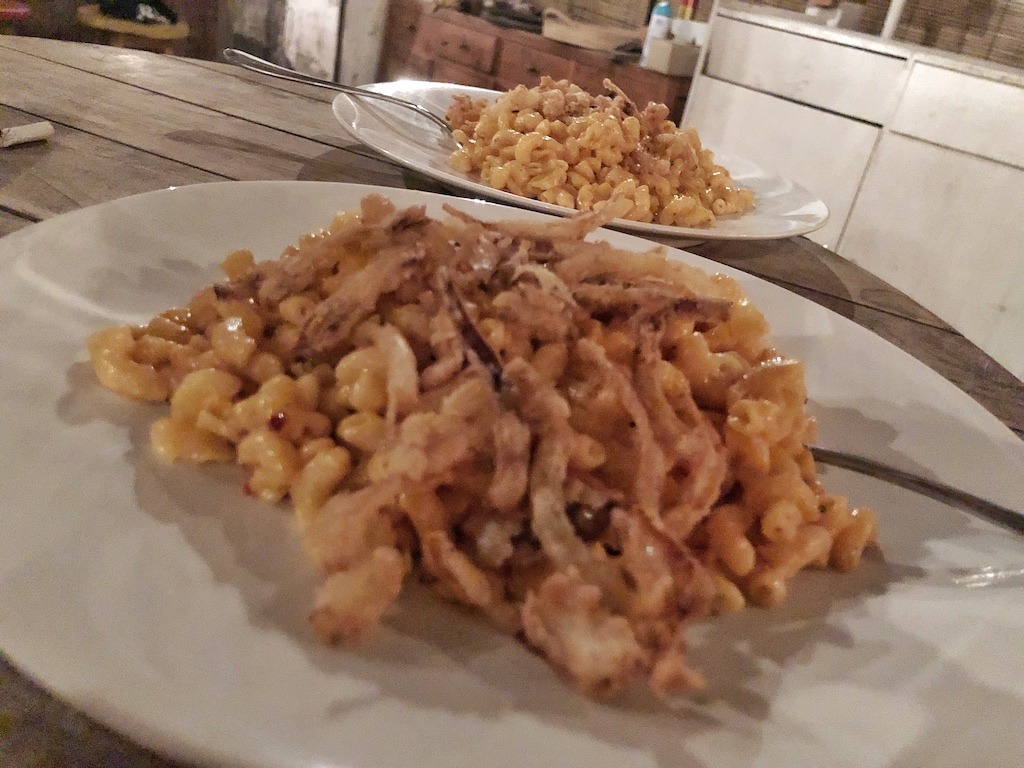 Another side
All of it has another side as well. We had been told that the island was open for tourists, which was not true. There were no boats back, so we were lucky to take a random boat to Lombok the next morning and then to Bali. The people on the island were not ready to welcome tourists. Food and water were hard to find. But I DO UNDERSTAND. I understand why it happened. In all this disaster they still need to live, they need money, they need their business to run. I don't blame them and you shouldn't either.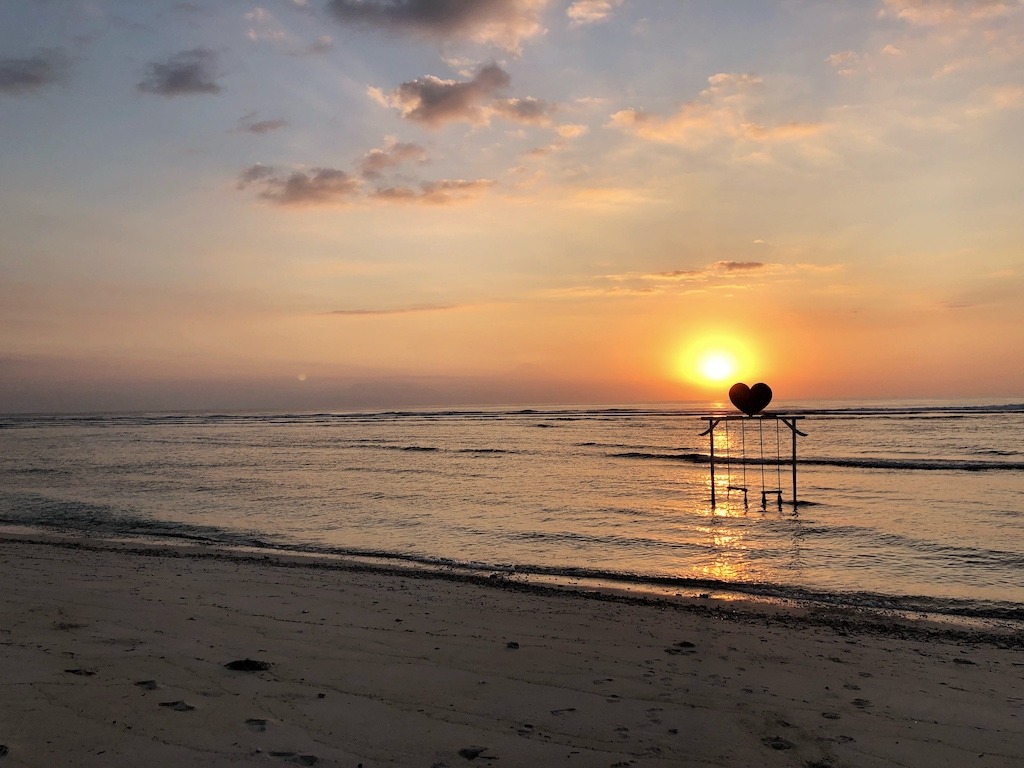 Reflections
I didn't take so many pictures as you can see. I just couldn't. All my body was shaking with the world. During our 10 days in Bali, including one day in Gili T, we experienced around 5 earthquakes. I wasn't scared of earthquakes too much, as I had experienced them in the Philippines. But I was scared of the level of safety. The buildings were not ready for earthquakes, you could see cracks on the walls, so it was really important to leave a place as soon as you feel an earthquake, which often hit during the night. But that is only one side of everything…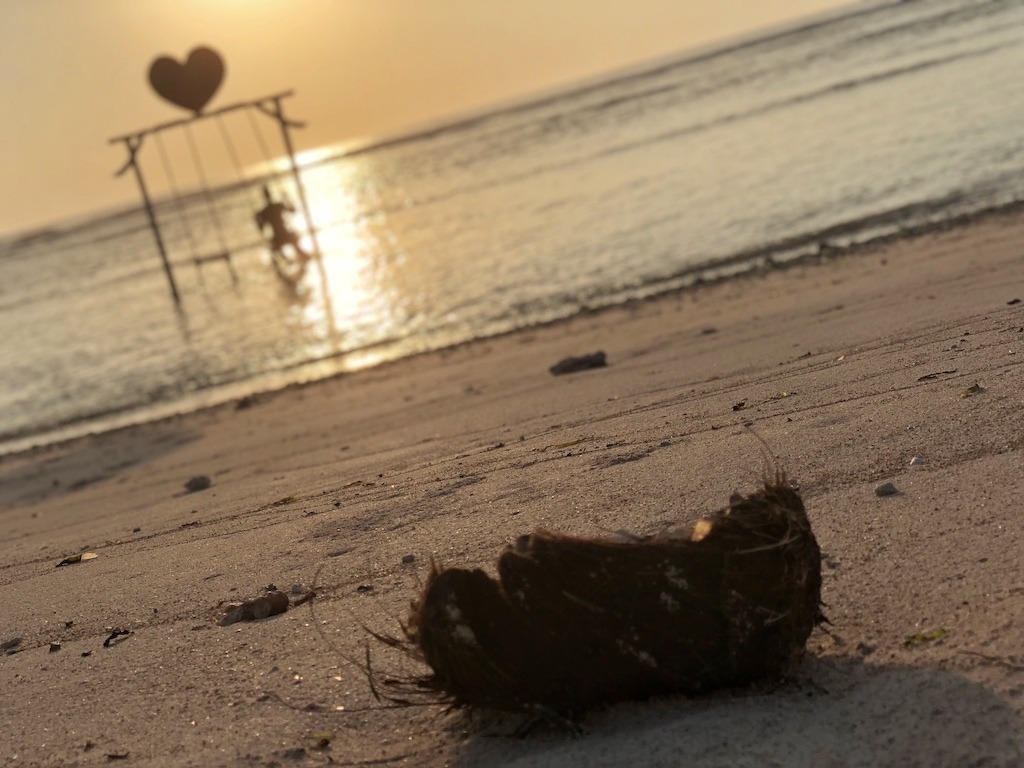 People are good
People, people are literally amazing to me. In a weird way, I am so happy I ended up going to Gili T that time. Even though I felt scared, confused and lost, I also felt that I was needed there – to talk, to smile, to buy stuff, to give money and to just be there. These people needed it and I am extremely happy I could do it.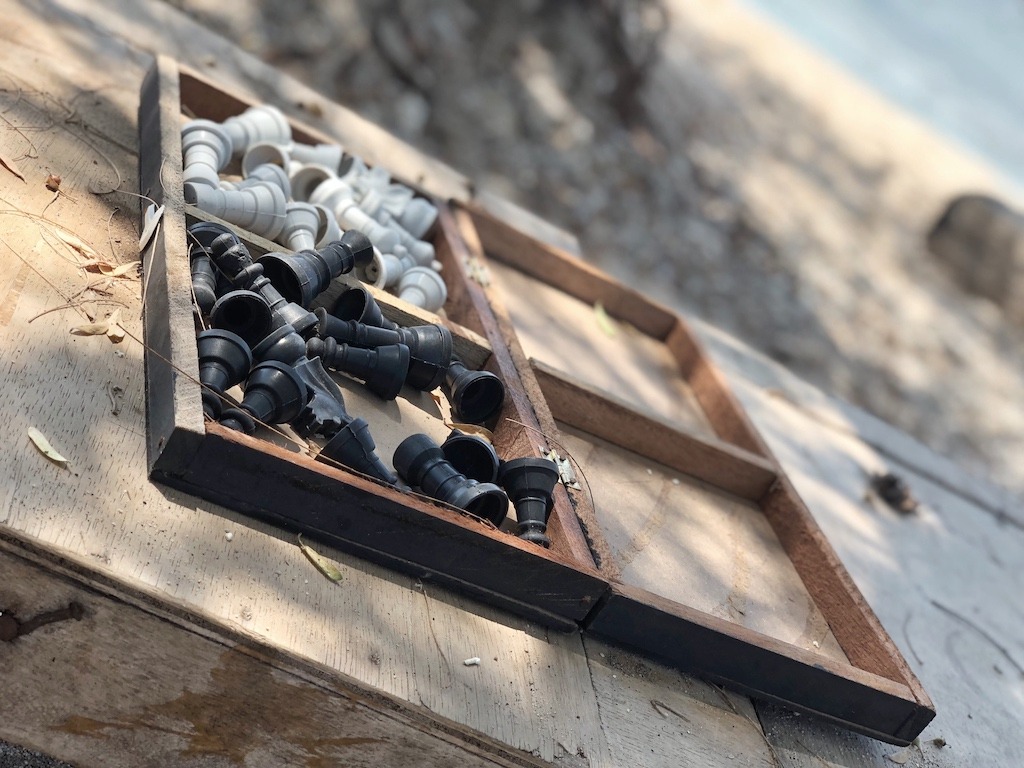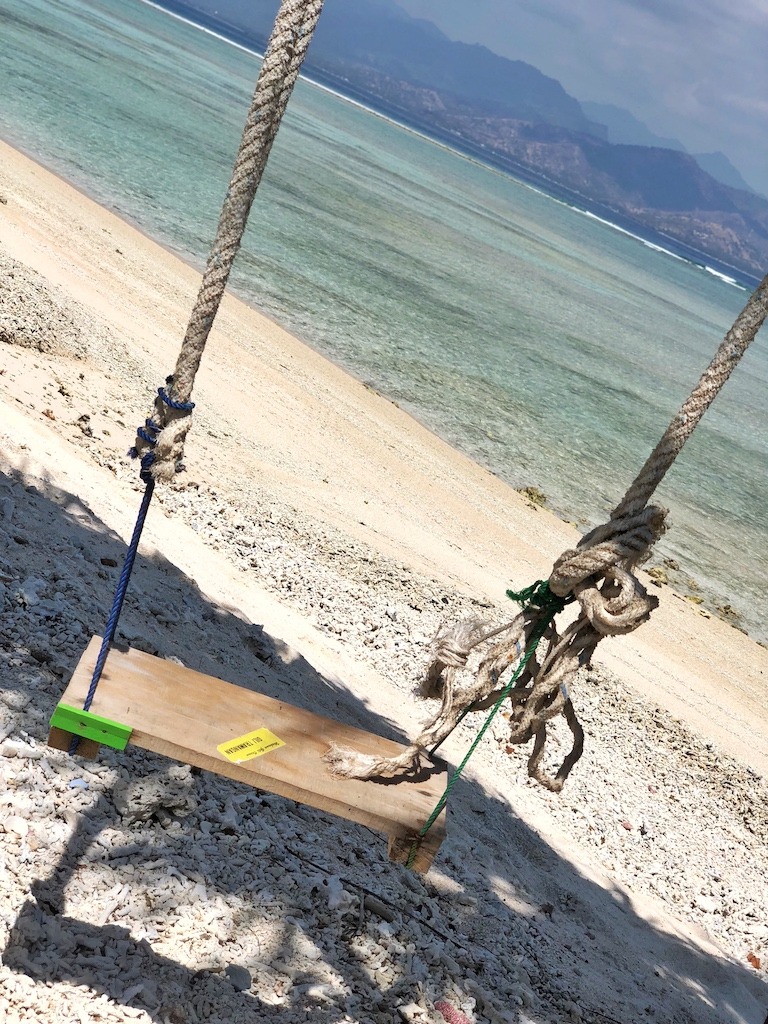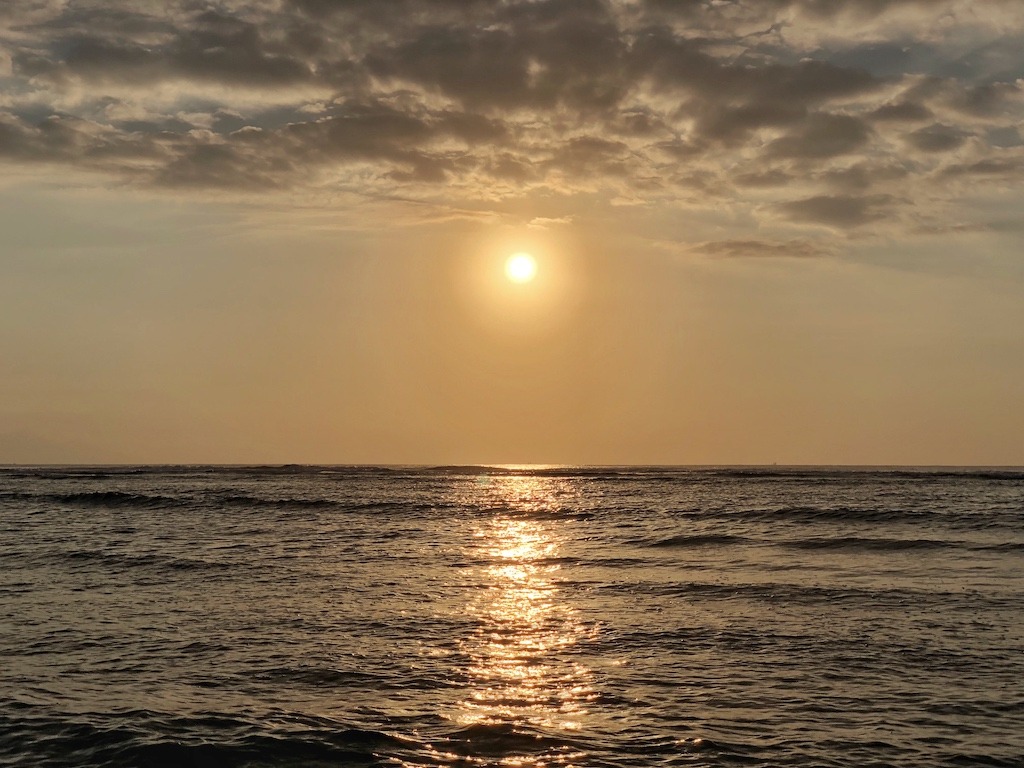 ---
SUBSCRIBE TO TRAVELLING NEWSLETTER!
Would you like to get information when new travelling article is available?
Subscribe to the newsletter and be up to date!
---
---
PIN ME!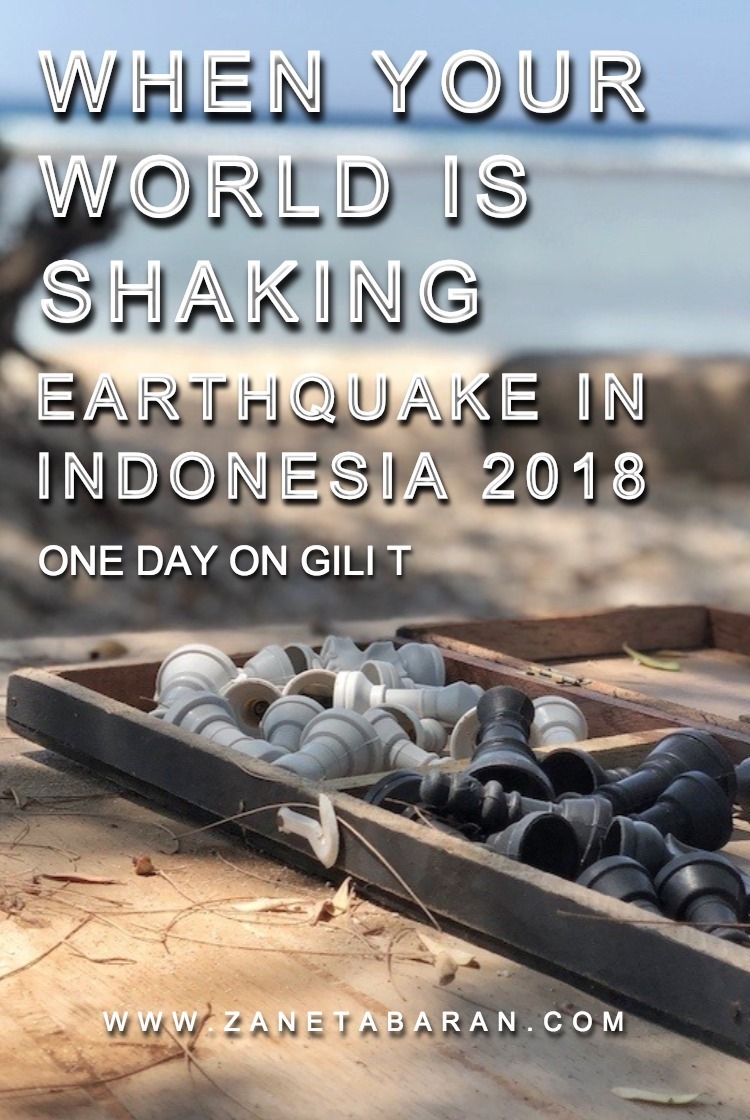 Zaneta loves challenges so deciding about career path she has chosen typical male industry. Woman who codes. Every 1-2 years she lives in different part of the world. Gym dates is something what she specialised in. Healthy lifestyle, extreme sports and motorbikes have stolen her hear years ago.