5
MIN READ
A good road trip is all about planning and execution, ensuring you know which locations you intend to visit, and roughly what timeline you need to stick with to make that possible. Packing essentials is another pressing road trip concern, dictating how much space you have in your vehicle, and how well equipped you are to face the challenges of the road as you go. Overpacking is most definitely a mistake, and aside from burning your fuel faster than you can fill it, will see you feeling claustrophobic and overwhelmed in no time. Then again, packing light and leaving some essentials at home could majorly cost you down the line. 
Luckily, there is a way to strike the perfect packing balance, and it simply comes down to understanding what you can do without, and which items you most definitely need to stop your next road trip from driving you around the bend. Notably, some things you'll probably want to leave at home include – 
The kitchen sink (I am only half-joking)

Excessive amounts of clothes

Hardshell suitcases

Bulky items

Too much reading material (I always recommend Kindle instead of paper books for travelling)
Essentials road trip
Instead, you're going to want to streamline your packing to ensure a comfortable car setup that keeps everything you need to hand. Here, we're going to consider what exactly those essentials things are, and why you should make space for them.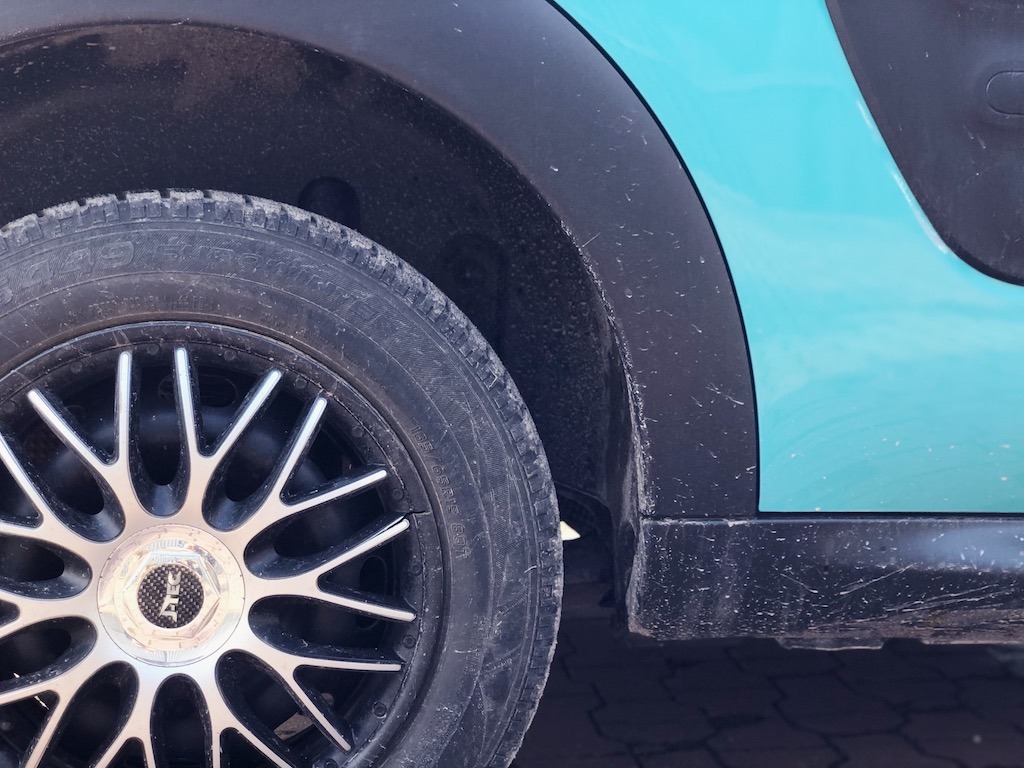 Maintenance supplies
Any wise road tripper will have their car serviced and checked over in advance of a trip like this but, despite your best efforts, there's simply no telling what road trip life could do to your vehicle. Some of the best cars have fallen under the strain, and the last thing you want is to find yourself stranded on the side of the road in a country you don't know, falling behind on your plans, and struggling to navigate foreign roadside repairs. 
That was actually only one picture which I have of us around cars ha ha 
Obviously, you should not forget about your driving licence and car documents. In this sense, packing a few maintenance essentials can be a lifesaver on your road trip. Most notably, of course, you're going to want to check on your spare wheel and jack (which luckily doesn't take up any interior space!) before you hit the road. Spare fuses and lightbulbs are also fundamental here, and if you're intending to cover a lot of miles then you might also want to take along a spare battery for if the worst happens. 
The right tech
It's unlikely that you're going to have time for hours spent watching Netflix on your laptop with all that driving, but this doesn't mean you can afford to neglect tech altogether. In fact, while some of these items can be pretty bulky, prioritising the right tech is key to everything from your sanity to keeping your trip on track. The tech you'll definitely want to make space for includes – 
There's nothing worse than getting lost in a country you don't know, and this is guaranteed to set your trip back. There are now loads of phone sat nav apps but, if you want reliability, it's well worth making space for a dedicated, pre-loaded satellite navigation gadget. 
Road trip around Zakynthos 
Drone
It's impossible to snap the sights and do your best driving, but the addition of a drone saves you all the hassle with way more reward. You can learn more about the best drones for the job here, but the high reach of any drone is guaranteed to capture some amazing memories. Given that this item is going to spend the vast majority of the trip out of the car, it doesn't even need to take up much room overall! I still don't have my drone but I'm planning to get one.
In-car chargers
Whether you're packing sat navs, drones, or just your phone, ensuring you've got charge on even long stretches is essential. Given that you might be out of reach or off-the-beaten-track for a lot of your trip, in-car chargers are the only way to make sure of that without question. 
Easy entertainment
Unfamiliar roads can feel like entertainment in themselves, and you'll certainly have plenty to see when you're switching from one landscape to another. But, let's not forget that road-tripping somewhere like the U.S. or Australia could see you driving the same roads and landscape for 12-hour stretches or more in some cases. Hence why entertainment options are another road trip must.
For obvious reasons, you want easy options that don't take your attention off the road, like audio choices (podcasts, music, audiobooks.) The good news is that space isn't going to be an issue here for those of us with infotainment and smartphones. But, if you aren't so lucky, you may need to make room for hard drives, CDs (yes, really!), or physical audiobook discs that keep your mind engaged and your trip fun.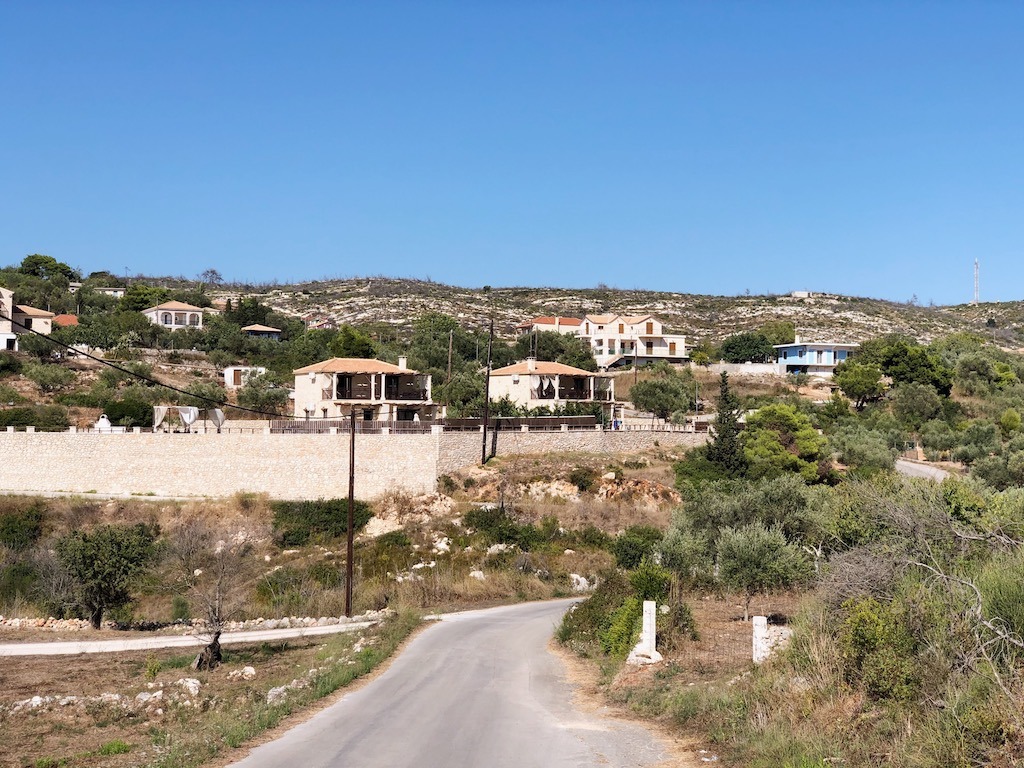 Something for the long nights
In an ideal world, you'd stop driving to recharge overnight, but if you're on a tight schedule or want to cover large distances, you might not have this luxury. For obvious reasons, road-tripping at night brings a fair few risks, and you're going to want the right kit to reduce those where possible. On a basic level, this includes safety fundamentals, like – 
A flashlight

A flare

A hi-vis jacket

A warm blanket

Extra fuel
A final word
A well-executed road trip is guaranteed to go down as one of the most memorable, transformative experiences you ever have. Unfortunately, a road trip that goes wrong will become just another nightmare travel story to learn by. Avoid this where you can by packing essentials and making sure that you have everything you need (and only what you need!) for a road trip to remember.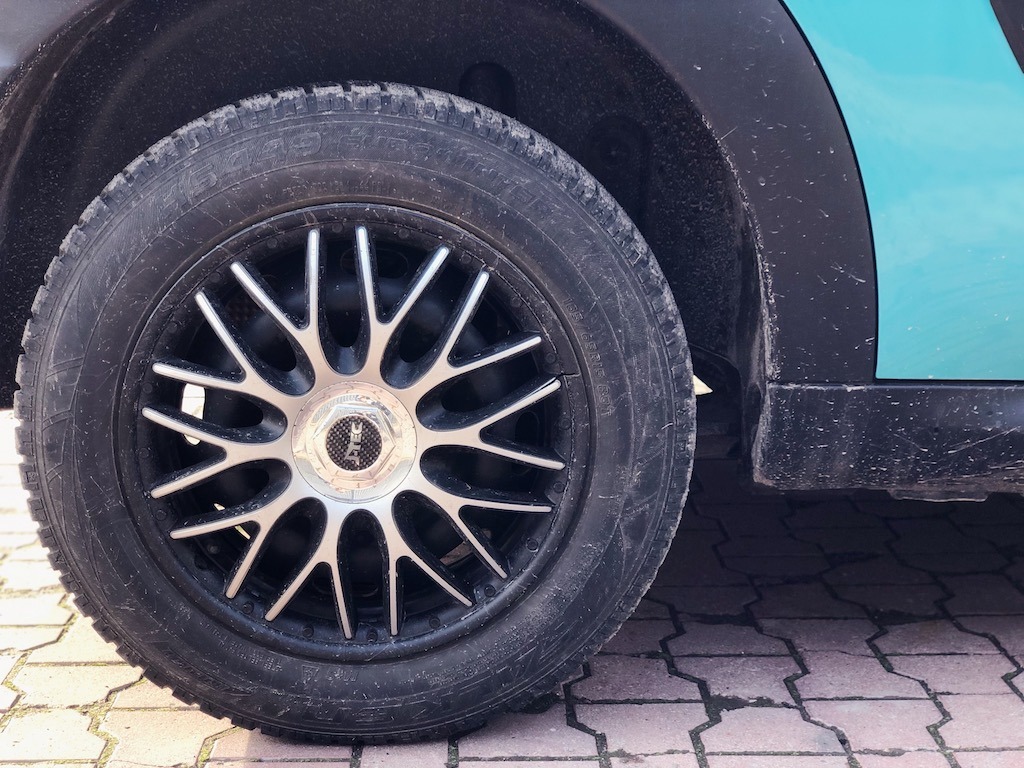 ---
I hope this article was useful for you, please comment this post with your feedback and if you think someone else should read it, just share <3 
P.S. Thanks Wiktor for allowing me taking pictures of your car wheels ha ha. 
---
Disclosure: Just to let you know, this blog post is a partnered post and includes a link of the partner. 
---
PIN ME!

Zaneta loves challenges so deciding about career path she has chosen typical male industry. Woman who codes. Every 1-2 years she lives in different part of the world. Gym dates is something what she specialised in. Healthy lifestyle, extreme sports and motorbikes have stolen her hear years ago.