3
MIN READ
29.03.2017 that was the day when I had my flight with Vietnam Airlines to Ho Chi Minh City in Vietnam. My adventure was about to begin. I was moving to Vietnam for 3 months, business trip. The goal was to implement our processes, train and support our new developers. With this post I am starting the series of posts about work, life and travelling around Asia with practical advices…
Before Flights… Vaccination, Airlines and VISA
Vaccination
Vaccinations for Vietnam are not required but they are recommended. You can get vaccination in any private clinic. I didn't get enough time so I didn't get all of them, but you should think about it at least 3 weeks before. Some of vaccination requires 1 week break between each others and you should take them 3 times. If you don't have enough time, no worries, you can continue your vaccinations after arriving to Vietnam.
Vietnam Airlines
So I have arrived to Vietnam at 6am, 30.03.2017 with Vietnam Airlines. The airlines are really good, expecting one thing which is really annoying for me, there is not way to contact them via call. If you would like to get any information from them, just post on their timeline – Vietnam Airlines Facebook, that's the quickest and easiest way to get answer.
Visa
As everything in my life, this trip was last minute. 1 week before leaving, I realised I need VISA to Vietnam. I made research and noticed that I can apply for VISA on arrival, the quickest option. I applied for business VISA for 6 months using VISA VIETNAM online, which costed 275.00 USD plus I needed 95.00 USD in cash at the airport in Vietnam. After applying and making payments I received confirmation email saying:
"After receiving pre-Approved letter, you must print the letter out with 2 photos/each (passport-size photos) for boarding the airplane & collect your visa at Vietnam air ports in Hanoi capital city, Ho Chi Minh or Saigon city, and Da Nang city. Without pre-approved letter, you cannot enter Vietnam for pick up visa.
Please prepare in cash by USD for stamping fee at the airport"
That was it. At the airport in Vietnam I left my documents (pre-approved letter, two photos and cash) and after around 30 minutes I got my visa.
From the airport…
Internet and transport
Directly at the airport I bought my SIM card (around £15, only cash, you can pay in any currency). I took UBER to my hotel. UBER is really popular in Vietnam. It costs basically nothing. In Vietnam you can take UBER motorbike or UBER car. UBER motorbike doesn't arrive to the airport, so I don't recommend them from the airport, in other case, you will wait for it forever and they will never arrive. UBER car works really well, however the cars are really small, so if you have a lot of baggage, I recommend you to order UBER black where cars are much bigger. The way from airport to District 1 will take you around 45min depends on traffic.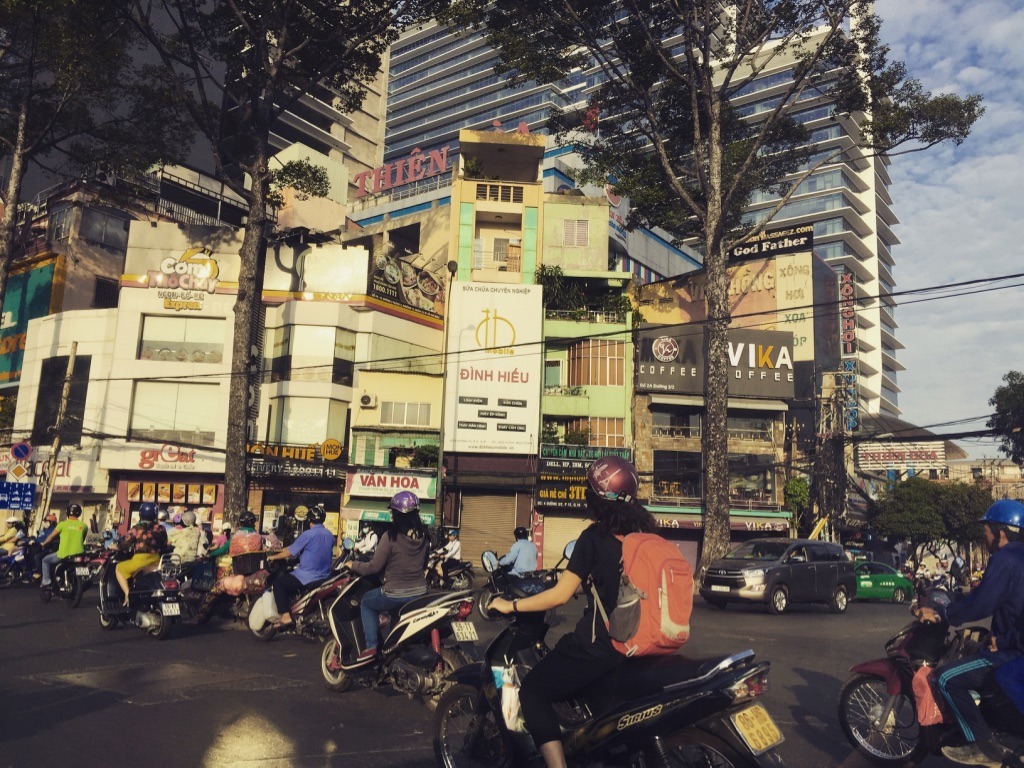 Hotel
Where did I stay my first days? As I love experiences, this time it couldn't be differently. I booked couple of nights in Love Point Hotel. I will not say too much, I will just share with you some pictures 🙂 Remember only cash!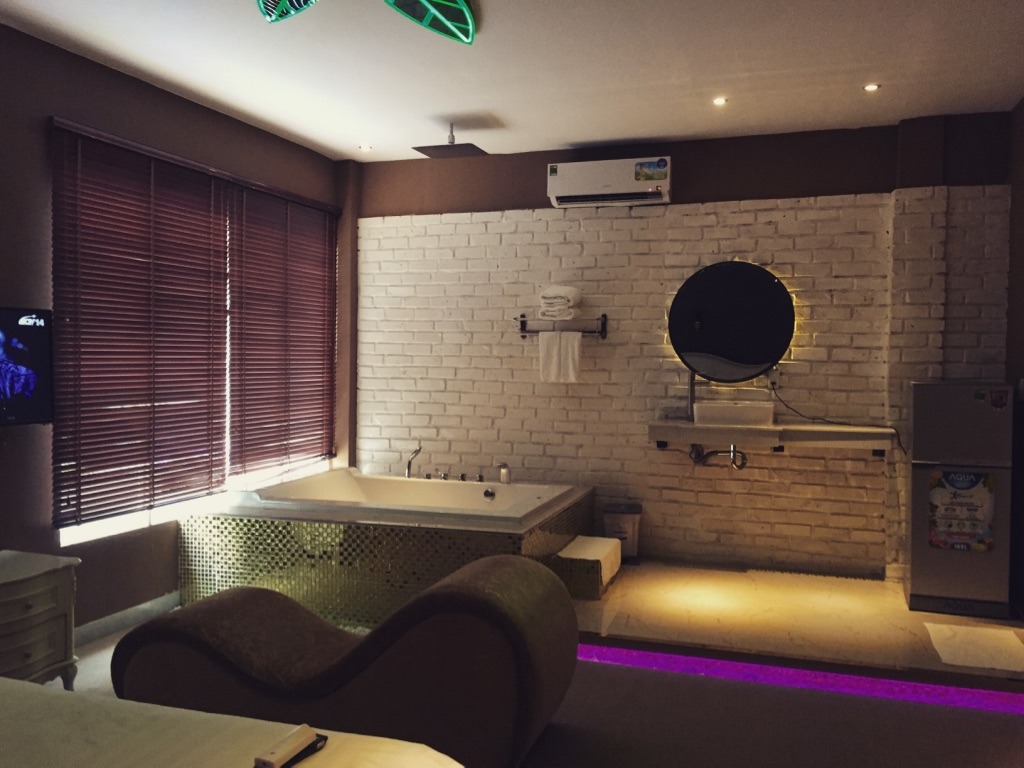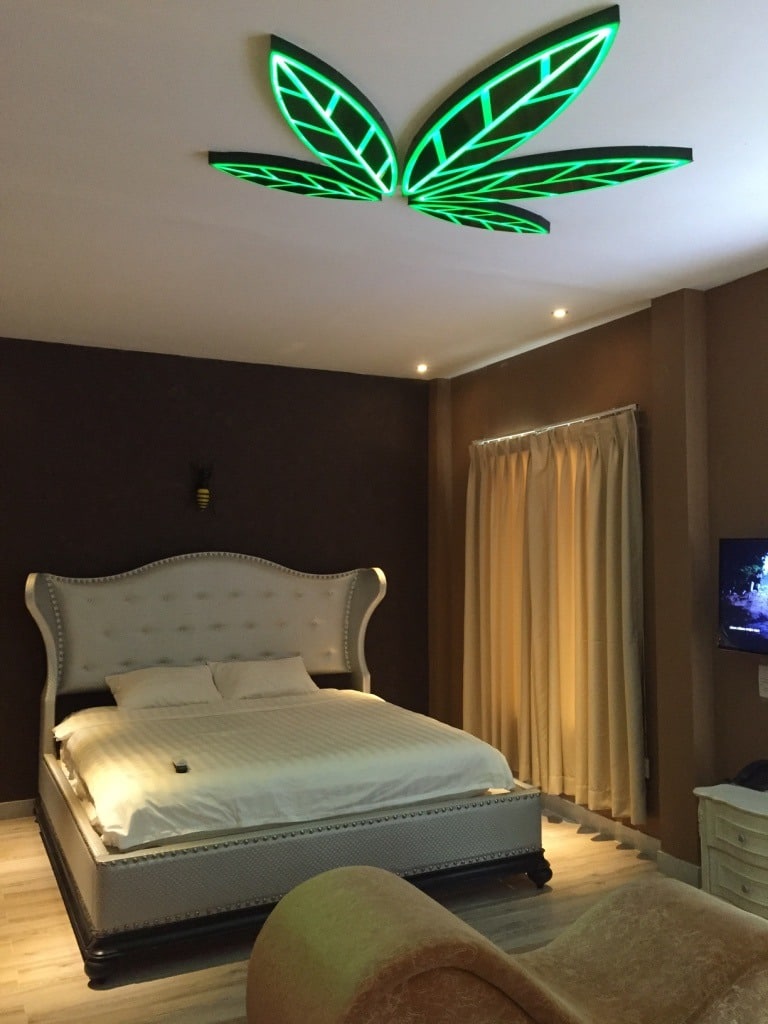 I hope, these informations will be helpful to get ready for your trip in Vietnam. My next post will be about my first impressions of Vietnamese life and work with Vietnamese colleagues. Also you will see how my first days were looking like over here. Enjoy your time in HiChiMinhCity!
Zaneta loves challenges so deciding about career path she has chosen typical male industry. Woman who codes. Every 1-2 years she lives in different part of the world. Gym dates is something what she specialised in. Healthy lifestyle, extreme sports and motorbikes have stolen her hear years ago.